Fresh, drinkable water is essential for homes and businesses throughout the Central Coast, and that water comes at a price. The water in the region comes from several streams and rivers and is collected in a variety of catchments and dams. From there, the water then goes through one of many water treatment plants throughout the area to ensure that it is safe for human consumption.
Of course, collecting and treating the water costs money, which is why you have to pay for water service. The Central Coast Council has recently made changes to the billing structure for the region, reducing rates for many customers in the area. Here's what you need to know about the changes and how they might affect your water bill.
| | | |
| --- | --- | --- |
| Local Government Area | Dwelling Type | Average Annual Water Costs |
| Gosford | House | $ 1029 |
| Gosford | Apartment | $ 833 |
| Wyong | House | $ 997 |
| Wyong | Apartment | $ 801 |
Adjusting Water Rates for the Central Coast
The Central Coast Council is always looking for ways to make local residents' and businesses' lives easier, and this includes streamlining the billing structure for the region's water supply. In the past, the Wyong and Gosford Local Government Areas (LGAs) were treated as separate entities, setting their own water rates. This made their water usage, water service, sewerage and stormwater rates drastically different than what others in the area had to pay. As of 1 July 2019, the Central Coast Council instituted new water rates for these areas to bring them into closer alignment with those paid in other cities in the area.
Overall, Gosford residents can expect their annual water charges to drop by more than $300. In Wyong, customers can expect an annual decrease of about $150. Of course, the specific reduction you'll see in your own bill will depend on a number of factors, most notably, your typical water usage throughout the year.
In addition to adjusting the rates, the council also changed the billing pattern for customers in Gosford. Under the old structure, customers only received bills twice a year, unlike communities across the rest of the Central Coast, who receive quarterly bills. By providing quarterly bills for every customer on the Central Coast, the council will be better able to manage the incoming payments in order to maintain control over the budget in the local area.
This will help customers manage their budgets better as well. With infrequent billing, it's easy for customers to forget about their bills and not save up to pay them, resulting in quite a shock when the bill comes in the mail. With quarterly bills, water service customers will have a much easier time budgeting for these necessary expenses, and they'll also be alerted to any potential leaks or other problems more quickly.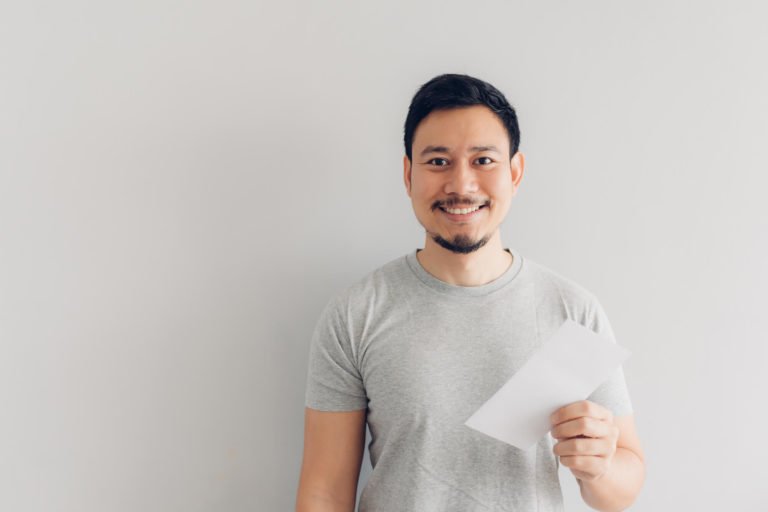 A Typical Central Coast Water Bill
Your Central Coast water bill consists of four primary components:
Water Usage
This is the portion of your bill that is based on the amount of water your home or business actually used in the prior quarter. Under the new rate structure, water usage will be charged at a rate of $2 per kilolitre (kL), compared to the previous rate of $2.29 per kL. This new rate will remain in effect through 2022.
Water Service
Water service is a flat rate that all Central Coast customers must pay in order to access the region's public water supply. The fees in this category have been greatly reduced for those living in the former Gosford and Wyong LGAs, taking their charges in this category down by about half. The new water service rate for the Central Coast is $83.41 per annum.
Sewerage
All of the water waste from your Central Coast home or business has to go somewhere to get it off your property. This process is known as sewerage. Sewer pipes take the waste water from your property to one of the many local sewage treatment plants so it can be cleaned and put to other uses. Even if the water is no longer suitable for drinking, it can still be used in other areas, like public toilets and lawn irrigation systems, for example.
Customers in Gosford will likely see significant bill reductions in this category as well, with most saving around $200 per year. The new sewerage charges in Gosford will be $488.81 for single-family homes and $451.46 for apartments. These fees are charged annually but the payments will be spread evenly across your quarterly bills.
Wyong residents will save money on their sewerage costs as well, though not quite as much as those in Gosford. In general, homeowners can expect to save about $26 each year, while apartment-dwellers can expect about $63 in savings. The new rates for Wyong will be $457.45 for houses and $420.10 for apartments.
Stormwater
When a storm hits the Central Coast, it can bring a lot of excess water to the region's water supply system. That is why stormwater drainage is so important. Of course, those drains and pipes need to be maintained over the years, hence the stormwater service charge. Under the new rate structure, homeowners in Gosford and Wyong will now pay $103.21 per year in this category, for annual savings of about $20. Apartment residents will pay $77.41 per annum. As with the water service and sewerage charges, these annual rates will be spread over the quarterly bills.
Table 2: Breakdown of Water Costs for Central Coast Residents
| | | | | | |
| --- | --- | --- | --- | --- | --- |
| Local Area | Dwelling Type | Water Use per kL | Water service pa. | Sewerage pa. | Stormwater pa. |
| Gosford | House | $ 2.00 | $ 83.41 | $ 488.81 | $103.21 |
| Gosford | Apartment | $ 2.00 | $ 83.41 | $ 451.46 | $ 77.41 |
| Wyong | House | $ 2.00 | $ 83.41 | $ 457.45 | $103.21 |
| Wyong | Apartment | $ 2.00 | $ 83.41 | $ 420.10 | $ 77.41 |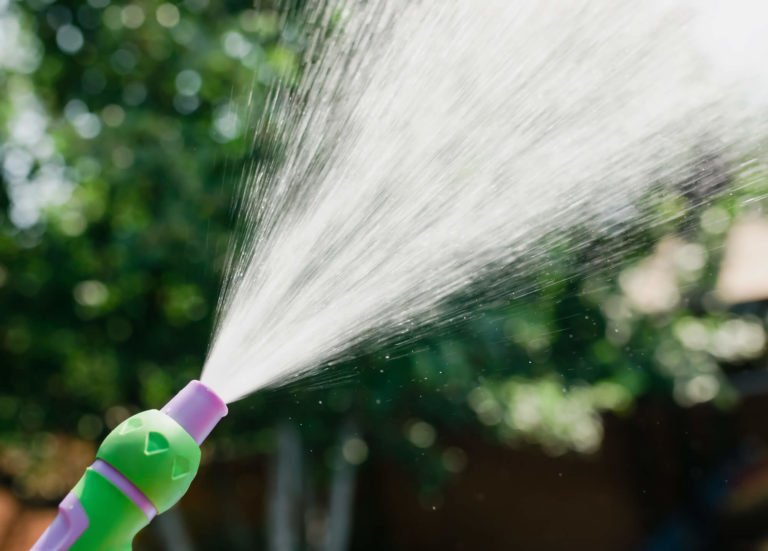 Reducing Your Water Usage
While the water service, sewerage and stormwater charges are fixed rates, your water usage charge will fluctuate from bill to bill based on your actual water usage. This is the one aspect of your water bill that you can control, giving you a way to reduce your bills even further. In addition to being a smart way to keep your water bill in check, conserving water is also better for our environment and will minimise the risk of water shortages during drought conditions.
Not only that, but the Central Coast Council has issued specific Water Wise requirements to encourage local residents and businesses to save even more water. For starters, you can only water your lawn or garden between 4 p.m. and 10 a.m. This restriction serves to help you avoid watering plants during the hottest part of the day when evaporation rates are at their highest.
In addition, you must have a trigger nozzle for your hose to minimise waste when you aren't actively using the hose. You can also use this trigger nozzle to wash your car, boat or other vehicle more efficiently than with a bucket and sponge. However, you cannot use a hose with a trigger nozzle to wash your driveway or footpath. For these purposes, you should use a broom instead.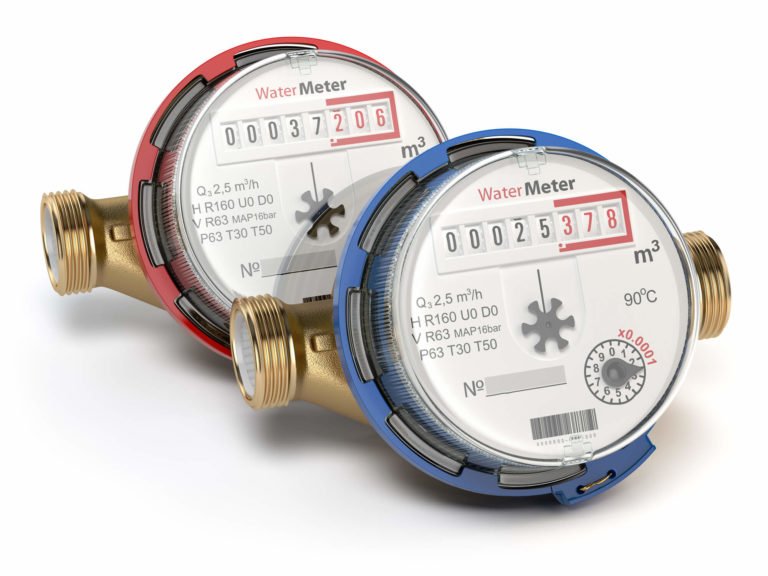 Reading Your Water Meter
In general, your water meter will be located near the front of your property in an area that is easily accessible. You'll find numbers that designate the number of kilolitres used in your household, and these numbers will increase gradually over time as you and your loved ones use water throughout the day.
It is a good idea to keep track of your typical water usage so you'll be aware of any changes. Because you'll only receive a bill once every three months, you could be in for a massive surprise if a pipe sprung a leak and you didn't know about it. Monitoring your water meter will alert you to any discrepancies so you can call your plumber right away.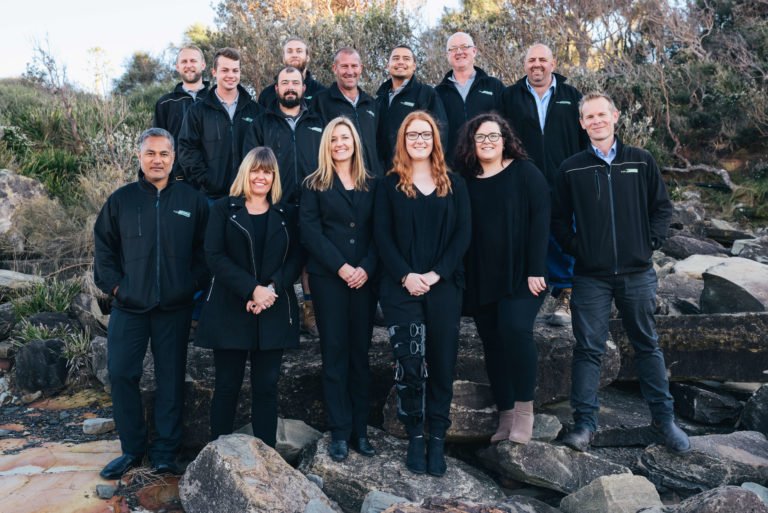 Have Your Plumbing System Inspected
If you are concerned about your water usage and think you might have a leak, call the experts at Fluid Plumbing Services right away. We'll find the source of the problem and fix it for you as quickly as possible so you can keep your Central Coast water bills under control. Call now to get started.