We arrive on time,
Every time
Trusted for over 20 years
Outstanding service with integrity is my promise to you

DAVID MIKKELSEN

Rheem Hot Water Systems On The Central Coast, NSW
WE ARRIVE ON TIME, EVERY TIME
Trusted for over 20 years
Why Use Fluid Plumbing & Electrical?
We respect your time and family
We offer interest free finance
Fluid Plumbing install, service and repair Rheem hot water systems across the Central Coast and Lake Macquarie.
Rheem hot water systems have been manufactured in Australia since 1939 and have cemented themselves as a firm family favourite in the years since.
With one of the most extensive ranges in the market, Rheem is dedicated to providing energy efficient hot water system solutions for the modern Australian home, no matter the requirements a home may demand of a system.
Within their range, Rheem offer high-performing hot water systems, including gas, electric storage, solar and heat pumps.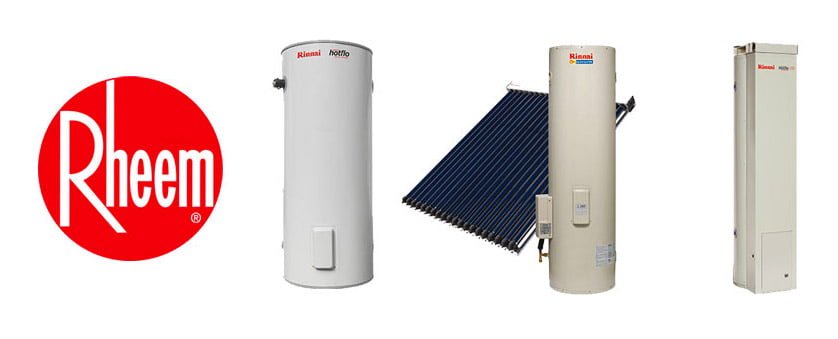 Rheem Gas Hot Water
Rheem offer two different ranges of gas hot water systems: continuous flow and gas storage units. Both have their advantages in terms of size, water capacity, energy use and price. Additionally, both ranges have the option to use natural or LPG gas.
Rheem Electric Hot Water
With a huge range of electric hot water systems, Rheem offers up a variety of options. It's all up to you, whether you stay compact with a 25L system or go large with a 400L option, Rheem has both, and everything in between. All of their systems can be installed inside or outside your home.
Rheem Solar Hot Water
When it comes to solar powered hot water systems, Rheem offers both roof-mounted and ground-mounted options. If you are considering choosing a roof-mounted system – where both the panels and the storage unit are on your roof – Fluid Plumbing can help you to find out if your roof is equipped to support such a system. Whether you choose roof or ground-mounted, both systems come with boosters, so that you're never without hot water when the sun doesn't shine quite as bright as you would like.
Fluid Plumbing are proud to supply the extensive Rheem range and are dedicated to ensuring your new hot water system is installed safely and correctly. Contact us today to see how Fluid Plumbing can provide a Rheem system for your home.

No Interest Finance
Our Customer Reviews