We arrive on time,
Every time
Trusted for over 20 years
Outstanding service with integrity is my promise to you

DAVID MIKKELSEN
Electrical Services on the Central Coast
WE ARRIVE ON TIME, EVERY TIME
Trusted for over 20 years

Why Use Fluid Plumbing & Electrical?
We respect your time and family
We offer interest free finance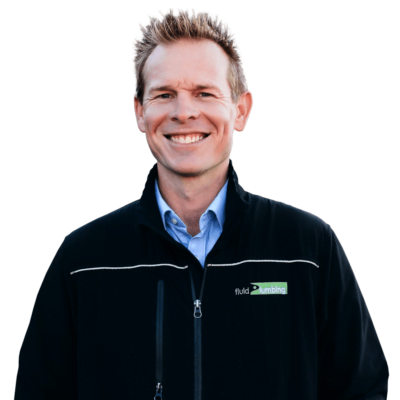 Learn more about our Guarantee Certificate
Learn more about our Interest Free Finance
Electrical Services
No power
No lights
Backup generators
Bathroom heating and exhaust fans
Bathroom renovations
Ceiling Fans and Ceiling Fan installation and wiring
Check wiring and check lights
Connect new electric oven
Cooktop installation
Disconnect stove and disconnect oven
Downlights and dimmers
Downlight covers
Dishwasher repair
Electrical inspection
Electrical installations
Electrical outlets
Electric repairs
Electrical switches
Electrical wiring repairs
Emergency electrical services
Energy saving devices
Exhaust fan
Exit lights and emergency lights testing
Fairy light installation
Fixing power outages
Flood lighting
Fuse box repairs
Garden lights
Hard wired smoke alarms
Home Security
Hot water systems
House rewiring and house wiring
Inspections
Install cable
Install cooktop
Install IXL Tastic
Install garbage disposal units
Intercoms
Interior lights
Kitchen renovations
Lamp replacement
LED lighting
Lighting installations
Light poles
Lighting audits
Loss of power
Low voltage lights
Maintenance programs
Mains power upgrade
Outdoor Lighting
Oven Installations
Oven Repairs
Phone points
Plant maintenance
Preventative maintenance programs
Pool lights
Power points
Power poles
Pool pump power and spa pump power
Power upgrades
Property poles
Repair fuses
Repair lights
Replace transformer
Safety switches
Safety switch testing
Security lights
Sensor lights
Security systems
Sign lighting
Smoke alarms
Sports lighting
Stove installations
Stove repairs
Surge protection
Swimming pool power
Switchboard upgrades
Switchboard repairs
Switchboard installations
Tariff changes, tariff 33 and off-peak
Tennis court lights
Test and tag
Three phase power upgrades
T5 fluorescent lighting
TV point and TV outlet
Underground cabling
Washing machine repairs
If you're still not convinced that Fluid Plumbing and Electrical Services is right for your Electrical needs, here's some proof from some of our past clients:
The young guy that came out was very friendly and did what was needed. Fixed the blocked toilet. Professional, punctual, friendly. All round great service.
After engaging fluid plumbing for an fix to a blocked storm water pipe, I found that I still had an issue with it. On providing online feedback, they contacted almost instantaneously even though it was a weekend to help resolve the issue. They organised to come back straight away and fix the problem at no additional cost. The customer service and friendly nature of the staff was an experience that is now rare in the trade industry and seems to be a priority for Fluid Plumbing. It's also the first time that I have had trades people turn up in the time window which they stated. Thank you Fluid Plumbing for providing a service that I would definitely use again.
Interest Free Finance
Our Customer Reviews