We arrive on time,
Every time
Trusted for over 20 years
Outstanding service with integrity is my promise to you

DAVID MIKKELSEN

Commercial Plumbers on the Central Coast, NSW
WE ARRIVE ON TIME, EVERY TIME
Trusted for over 20 years
Why Use Fluid Plumbing & Electrical?
We respect your time and family
We offer interest free finance
We are proud to work with some of the top businesses in the region. Our clients come from all of the industries listed above and many more. Some of our most well-known customers include:
McDonald's
Good Guys
Gosford City Sports Stadium
LJ Hooker
McGrath Real Estate
These are just a few of the many businesses we work with on a regular basis, helping them to keep their plumbing flowing smoothly so that business can go on as usual each and every day. If these prominent organisations can trust us with their plumbing needs, you can have peace of mind in knowing that we can assist your business as well. Whether you operate a single small business or a large chain of outlets, Fluid Plumbing Services can meet your needs. There is no job that is too big or small for us to handle.
No matter what type of business you are in, your work facility undoubtedly has some form of plumbing installed. Whether you are operating a retail store and only have an employee bathroom to deal with or you run a hospitality venue with a day spa, swimming pool, showers and more, you'll need assistance in keeping that plumbing system fully operational for both your employees and customers. That's where we come in.
Here at Fluid Plumbing Services, we are equipped to handle all manner of commercial plumbing installations, both large and small. We are experts at what we do and can help your business to keep your plumbing flowing smoothly at all times.
Call now for all your commercial plumbing needs.
Strata and Property Managers
Each unit in a property or strata is going to have its own toilets, showers and sinks, not to mention any community amenities, like swimming pools and garden sprinklers. That's a lot of plumbing for you to have to manage. The amount is multiplied even further if you manage multiple properties. Issues can arise in any unit at any time of the day or night, so you'll need to be prepared with a dedicated plumbing service like us to handle any problems immediately. This is essential for keeping your residents satisfied and to prevent costly damage to your properties.

Food and Hospitality
Restaurant and hospitality organisations have their own unique set of plumbing concerns. In addition to bathrooms in the guest rooms and public areas, you'll also have amenities like spas, swimming pools and even fountains to contend with. Restaurants, both standalone outlets and those within hotels, have the addition of dishwashers, bars and server stations to keep running. Fluid Plumbing Services has the expertise to handle all of these types of plumbing concerns with ease.

Retail and Shopping Centres
Retail and shopping centres don't have the complicated needs of hospitality or residential venues, but that doesn't mean that their plumbing needs are any less important. In these types of locations you'll find public and employee bathrooms, drinking fountains, garden sprinklers, decorative fountains and more. Keeping the facility fully operational takes a lot of work. We are here to help.

Industrial
Industrial facilities have unique plumbing configurations as well. From bathrooms for the workers to sinks and pipes used throughout the manufacturing process, there is a lot of plumbing to manage. Any problem with the plumbing, even a minor one, can stall production and potentially result in a major hit to the facility's bottom line. It is crucial to keep everything flowing smoothly to maximise output.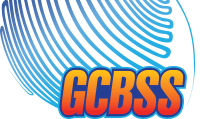 Call now to learn how we can help your organisation.
No Interest Finance
Our Customer Reviews