Pipe Relining in Newcastle, NSW
WE ARRIVE ON TIME, EVERY TIME
Trusted for over 20 years
When you have a burst pipe on your Newcastle property, you'll want to address the issue right away. Leaving the problem alone could expose your home or business to the risk of extensive water damage. Not only is this incredibly costly to repair, but you may also have mould and mildew to contend with, creating a health risk as well. In addition to all that, you'll be looking at a huge increase in your water bills due to the wasted water leaking out. If the problem is in one of your sewage pipes, you may also be faced with an unpleasant odour from the waste water.
Fortunately, the experts here at Fluid Plumbing Services are here to help. Thanks to more than 20 years of experience in the plumbing industry, we are able to provide our Newcastle customers with the best possible service and quality of workmanship. We are proud to work with both residential and commercial customers throughout the region. We invite you to get in touch with us to learn more about our expert pipe relining services.

How Pipe Relining Works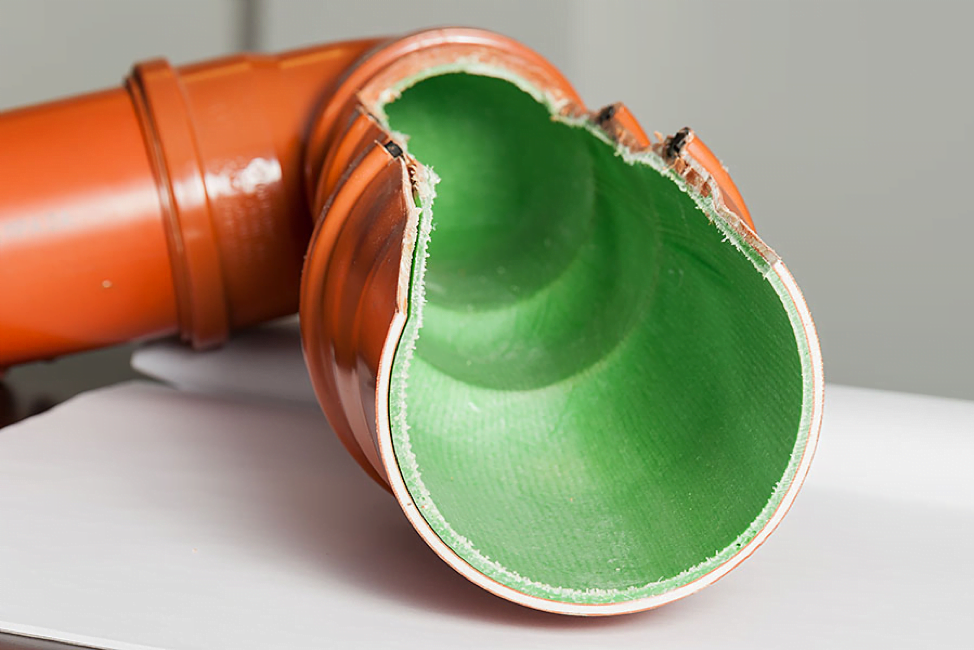 Pipe relining is a modern alternative to the traditional method of replacing pipes by digging a trench on your property to gain access. While this method is perfectly effective at fixing the damaged pipe, it is definitely not easy on your property, leaving you with destroyed landscaping and extensive repair expenses.
Pipe relining is a trenchless method that works on all types of pipes, from plastic to concrete to metal. It is a permanent solution that will completely repair your burst or cracked pipe. Here's what you can expect from working with us.
Initial Inspection
The first step is to thoroughly inspect your property so that we can get a sense of what we are dealing with in terms of the extent of the damage. We use sophisticated drain cameras to get a good look at the inside of your pipes so that we can get the job done right. After we have completed our inspection, we'll put together an estimate of the costs involved, including both equipment and labour so that you know what to expect.
Relining Your Pipes
Before we can reline your pipes, we'll need to ensure they are as clean as possible. High-pressure water jets make this task easy, blasting away grease, grime and debris in your pipes without causing further damage. Next, we soak fabric in resin and use an air compressor to apply it to the inside of the pipe as a liner. This will create a watertight seal to prevent any more water from leaking out of your pipes.
Now that the liner is in place, we can run hot water through your pipes to help the resin cure. Typically, the resin will cure in about 24 hours and will last for up to 50 years. When we come back to your Newcastle property the next day, we'll inspect the pipes once again to ensure everything looks good. Our job isn't finished until your pipes are fully repaired!
Learn More about Pipe Relining
At Fluid Plumbing Services, we are proud to offer pipe relining to our clients in and around Newcastle. We'll be more than happy to help with all your pipe repair needs, so don't be shy about getting in touch with us. We also offer a variety of other plumbing services, including blocked drain repair, gas fitting and more.
Watch the video to see how the system works:
If you still have any questions about pipe relining or how our process works, we will be more than happy to answer them for you. We are available 24 hours a day to assist you, so don't be shy about reaching out. Our friendly associates will get you scheduled for an appointment with one of our technicians to review your specific situation and provide a price quote.
Here at Fluid Plumbing Services, we truly care about our customers and want to ensure you are completely satisfied with our work. If something doesn't seem quite right, simply let us know, and we will rectify the issue immediately. With any job we complete, we always clean up after ourselves, leaving your property tidier than we found it.


No Interest Finance
Our Customer Reviews