We arrive on time,
Every time
Trusted for over 20 years
Outstanding service with integrity is my promise to you

DAVID MIKKELSEN

Bosch Hot Water Systems on the Central Coast, NSW
WE ARRIVE ON TIME, EVERY TIME
Trusted for over 20 years
Why Use Fluid Plumbing & Electrical?
We respect your time and family
We offer interest free finance
Fluid Plumbing Central Coast will only ever offer proven, quality appliances and materials as part of our sales and installations. It's important to us that you're home and your hot water needs are taken care of, which is why trusted suppliers are high on our list.
Quality German brand Bosch is a household hot water name for good reason. Bosch has been a key international hot water heater supplier for over 100 years. Because they are an enterprise with plenty of backup in other appliance areas, they can afford to spend money on innovation, research and the required technology to come up with new and improved products to stay ahead of the competition.
While a Bosch hot water system is usually a little more expensive to buy outright than others on the market, it's one of those situations where you really do get what you pay for. The long-standing warranty and high performance of the system really pays off in the long run, and in most cases, your Bosch hot water system will be more energy efficient than similar types on the market, costing you less per quarter to run. This is all simply due to the innovation and unique way Bosch designs tier technology and the high-quality materials they build with.
Bosch specialises in tankless hot water systems (continuous flow) that are compact to easily fit any home. Small they might be but they still come with enough impact to heat the water you need, as you need it, with little wait time. As well as saving water, this method significantly cuts down on the wasted energy that is required to keep stored hot water hot, even when you are not using it.
Fluid Plumbing are proud to include Bosch hot water products in the Central Coast, Lake Macquarie Gosford and Brooklyn homes.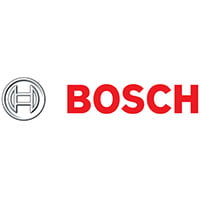 What are Bosch Hot Water Systems?
Bosch hot water systems are a high-quality, compact water heater range from leading German designers. They are suited to a variety of applications for heating water for domestic, business and commercial use so it's important to select the type and style of hot water system that fits your individual needs including:
Your location and climate
Natural gas/solar connections
Water flow availability
Daily household consumption
For example, mini tanks are perfect for single occupants and flats, mechanical systems are ideal for most family homes, and for a bigger boost, you can opt for a hot water unit in the commercial series, on hand for households with three or more bathrooms and commercial properties.
How Does a Bosch Hot Water System Work?
Bosch has a wide range of hot water heater products to choose from including the Bosch OptiFlow, Mechanical and Condensing range. You can select from both electric and gas systems within these extensive options.
The place where Bosch really performed well is through tankless hot water systems, which are 50% more energy efficient compared to storage hot water systems (tank systems) and take up less space. Continuous flow – tankless hot water systems – heat cold water instantly as it passes through the internal heat exchanger. Using this internal method you only heat the water you are actually using, when the hot water tap is turned on. The water flow will stay hot for unlimited hot water with the heating elements inside able to adjust to meet the flow and temperature settings you set at the tap. The drawback to this system is you have to wait a few moments for hot water to enter the pipes, however, Bosch has worked hard to minimise the time through high-quality heating exchange elements.
With tank (storage) hot water systems, water is heated and kept hot within the large tank. When not in use the system must continue to keep water hot until it's needed. The typical heat loss from these systems is around 20%, so they can really add to your bill. Once the hot water in the tank is depleted you will need to wait until new water fills and heats before hot water is available again. This can be inconvenient for large families who all shower at similar times of the day. To overcome this a family home can select a larger tank, however, the energy needed to heat the tank and maintain temperature will cost significantly more in daily energy bills.
In terms of efficiency, Bosch are industry leaders in gas hot water heaters, so if you are looking to replace your existing gas system, it really is worth adding Bosch to your list of preferences.
What are the Benefits of a Bosch Hot Water System?
You can expect your Bosch hot water system to last around 20 years and because Bosch builds with high-quality materials, tankless water heat exchangers have an extended 10 to15 year warranty, with two to five years on all other parts, depending on which unit you purchase. That's in addition to Fluid Plumbing's 100% unconditional Money-Back Guarantee and licensed and insured installation.
When you choose a Bosch gas tankless system you'll also get on-demand water heating, unlimited hot water supply and savings as high as 50% off what you would normally be paying for a tanked electric system as well as lower greenhouse emissions compared to electric hot water too.
Bosch hot water units are compact for small spaces and highly efficient making them easy to handle as well as wall mountable.
What Bosch Hot Water System Solutions are Available on the Central Coast?
In order to get the right fit for your home Fluid Plumbing will assess your property, current hot water type and hot water consumption to help come up with the best hot water service for your household.
Most Fluid Plumbing customers prefer the Bosch mechanical range. With over 30 years of reliable, proven performance in Australian homes, it's a brand they know and trust that comes with features other water heaters can't provide, like individual tap temperature control.
Whether you opt for electric or gas, we can match the right Bosch hot water system to your needs and budget, no matter if it's for a small single dwelling, family home or for larger applications. Fluid Plumbing can install a hot water system without any connection to additional power, no need for power points at all or batteries, making change-over installations hassle free.
Why Choose Fluid Plumbing for Bosch Hot Water?
Fluid Plumbing has been a trusted name in hot water and plumbing services on the Central Coast for over 20 years. We are here to offer you the very best in quality and service for your hot water needs across the Central Coast area, Lake Macquarie, Gosford and Brooklyn.
If anything unexpected occurs with any plumbing or hot water systems, give our same-day Emergency Service a call, 24 hours, 7 days a week for prompt and efficient assistance.
Our fully qualified, licensed and insured tradesmen value your home and respect your time and family. Give us a call to see about our expensive offers from Borch hot water systems as well as our competitive rates and flexible payment plans.

No Interest Finance
Our Customer Reviews