We arrive on time,
Every time
Trusted for over 20 years
Outstanding service with integrity is my promise to you

DAVID MIKKELSEN

Rinnai Hot Water Systems On The Central Coast, NSW
WE ARRIVE ON TIME, EVERY TIME
Trusted for over 20 years
Why Use Fluid Plumbing & Electrical?
We respect your time and family
We offer interest free finance
Fluid Plumbing install, service and repair Rinnai hot water systems across the Central Coast and Lake Macquarie.
With a huge range of hot water systems for every Australian home, Rinnai loves providing you with options. Whether your concern is efficiency, water conservation safety, versatility or reliability, Rinnai has a system to suit.
Launched in the early 1990's, Rinnai shook up the hot water system market and today, they're no different: always looking for ways to provide practical solutions to your hot water problems and reach new levels of sophistication in their services.
Nothing is too big of a challenge for the experts at Rinnai and they've managed to focus their hot water systems down to just three main ranges which can solve the modern Australian's hot water problems.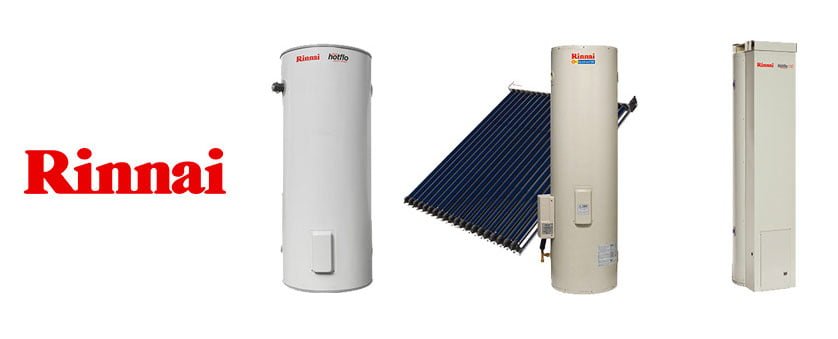 Rinnai Continuous Flow Hot Water
If you are constantly running out of hot water on those mornings when you need it the most, Rinnai's continuous flow systems might be just the thing. Their compact design gives you great flexibility when it comes to installing the system and it by no means limits the amount of hot water coming out of your tap. Since the system only heats the water when you need it by harnessing the best technology, they have great energy efficiency and reliability.
Rinnai Solar Hot Water Systems
Our carbon footprints could always be reduced and a solar hot water system is a great place to start. If you're looking to save money
Rinnai Hot Water Storage Systems
There is a reason why storage systems are a classic – they work well and they are reliable. It's no wonder families all over Australia are still choosing to install hot water storage systems. Rinnai provides a full range of storage systems with both gas and electric options – something for everyone.
Fluid Plumbing loves Rinnai's approach to providing you with solutions, that's why we're proud to stock Rinnai's systems. If you're interested in bringing a Rinnai into your home or you need some repairs, contact Fluid Plumbing today.

No Interest Finance
Our Customer Reviews