24hr Emergency Plumber in Newcastle, NSW
WE ARRIVE ON TIME, EVERY TIME
Trusted for Over 20 Years
The Blocked Drain Experts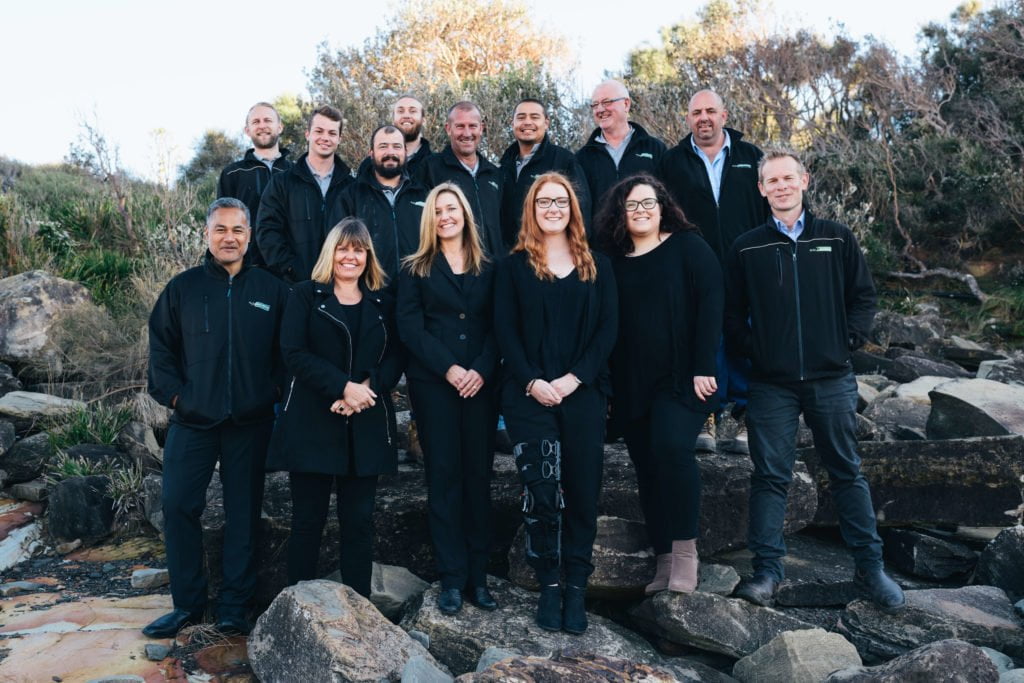 You never know when something might go wrong with the plumbing in your Newcastle home or business. With any luck, it will happen during the day when you have easy access to qualified plumbers. Many plumbing services only operate during normal business hours, which means that you can run into serious trouble if you encounter a plumbing issue in the middle of the night.
If this happens to you, there is no need to stress. The experts here at Fluid Plumbing Services provide 24-hour emergency plumbing services to get you back up and running as quickly as possible. Whether it is during the day or in the middle of the night, we'll send a technician out to your Newcastle home or business right away to identify and remedy the issue.
Why Emergency Plumbing Is So Important
Without an emergency plumber available to help you, you could be opening up your Newcastle property to the risk of even more damage. A burst or leaking pipe can cause havoc in a remarkably short period, so time is of the essence in addressing your plumbing problems. Not only is water damage incredibly expensive and time-consuming to fix, but it also creates a breeding ground for mould and mildew, creating a health risk as well.
When you get in touch with us, we'll send someone to your location anywhere in Newcastle or the surrounding areas as quickly as possible. We'll show up ready to get to work right away. All of our trucks are fully equipped to handle whatever you need, so there is no need to worry about any delays to get materials. We always arrive at your property ready to go.
We'll start with a quick, but thorough, inspection of your property and plumbing system to find out what is going on. This way, we can develop a plan to approach the problem as quickly and efficiently as possible. We'll do everything we can to fix the problem and get out of your hair so you can get back to business as usual. Of course, we won't sacrifice the quality of our workmanship for the sake of speed, but we'll do our best not to take up any more of your time than we absolutely have to.
Expert Services You Can Count On
Our team has more than 20 years of experience in the plumbing industry, and we have encountered just about every possible plumbing problem over the years. This means that we have the experience and expertise to handle any type of plumbing issue on your Newcastle property. From blocked drains to burst pipes to hot water issues, our team has the skills to help with all your plumbing problems.
In addition to solving the problem at hand, we'll also advise you as to how to prevent similar problems from occurring in the future. We are experts at what we do, so don't be shy about asking us questions. We are always more than happy to answer them for you. We take great pride in our customer service, so you can always count on us for friendly service with a smile. Our customers in Newcastle and the neighbouring communities count on us, and you can too!
The next time you run into plumbing problems, you know who to call. Fluid Plumbing Services are here 24 hours a day to help with whatever you need.
Call now for emergency plumbing service when you need it most.
Testimonials
The young guy that came out was very friendly and did what was needed. Fixed the blocked toilet. Professional, punctual, friendly. All round great service.
After engaging fluid plumbing for an fix to a blocked storm water pipe, I found that I still had an issue with it. On providing online feedback, they contacted almost instantaneously even though it was a weekend to help resolve the issue. They organised to come back straight away and fix the problem at no additional cost. The customer service and friendly nature of the staff was an experience that is now rare in the trade industry and seems to be a priority for Fluid Plumbing. It's also the first time that I have had trades people turn up in the time window which they stated. Thank you Fluid Plumbing for providing a service that I would definitely use again.
Don't Hesitate to Reach Out
The next time you are experiencing a plumbing problem, don't wait until the morning to have it looked at. With Fluid Plumbing Services, you can have that problem fixed right away with our 24-hour emergency services. Whether you need a leak fixed, a blocked drain cleared or a hot water system repaired, we can take care of it for you as quickly as possible. Our technicians are always happy to help and will show up to your property with a smile and ready to get to work. Let us help keep your plumbing system flowing as smoothly as possible, regardless of if it is day or night.
No Interest Finance
Our Customer Reviews