By David Mikkelsen, Fluid Plumbing
I grew up playing soccer and have a real love for the game, I also grew up in East Gosford and now my four nephews all play for the Rams.
My true passion, however, is basketball, I have been playing since I was 13 and have played at the Gosford city basketball stadium since its inception. I have played at the highest level that we have here on the coast playing for the Crusaders and now have all my three kids playing domestically and playing representative basketball for the Gosford city Rebels. I am also now coaching the under 14 girls rep team.
Fluid plumbing sponsors many domestic teams supplying them with jerseys and we are also the major sponsor for the Crusaders championship women's team.
I am new to the AFL but my son Levi has started playing with the Saratoga Hawks last year and is now in his second year playing in the under 11s and we are now a sponsor of the club.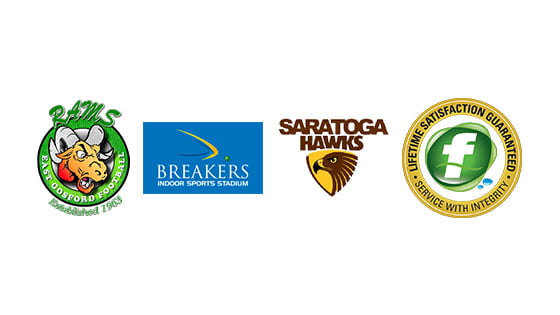 I am proud to be involved with and a sponsor of the following sporting associations