As one of the Central Coast's leading licensed plumbers, here are our top plumbing tips for November.
Ensure you have a plunger readily available
More commonly known as a "plumber's helper" –we never leave the office without ours!
A plunger can be used to unclog basically any drain in any part of your house or kitchen. With many different types of plungers available, they can be purchased from Bunnings for around $20.
Make sure when using a plunger that you push down using a lot of force and repeat the motion five or six times so the blockage is cleared.
If your drain still shows signs of a blockage make sure you give us a call to check it and avoid problems further down the track.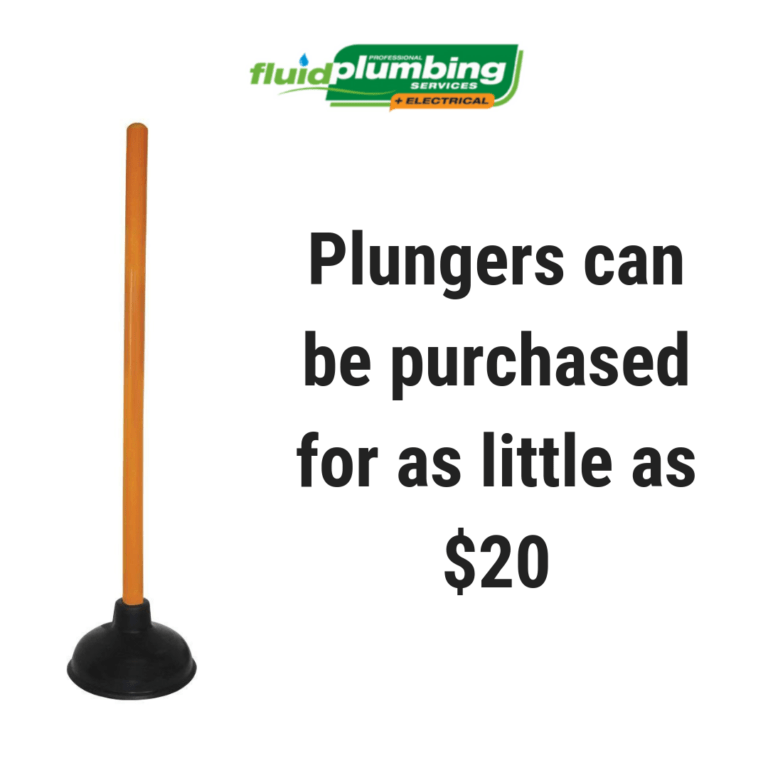 A plunger can be purchased for as little as $20 from Bunnings
Don't use your toilet or bathroom sink as a garbage bin
We regularly attend client callouts to find that their bathroom pipes have been blocked by items such as paper towel, chewing gum, plastic bags, bandages and sanitary products. Many people don't realise blockages are an accumulation of rubbish in pipes over time.
An ideal solution is to have a rubbish bin in the bathroom and another smaller one next to the toilet with a "rubbish" sign on it.
Not only will the oceans be a cleaner place – but your plumbing bills reduced to!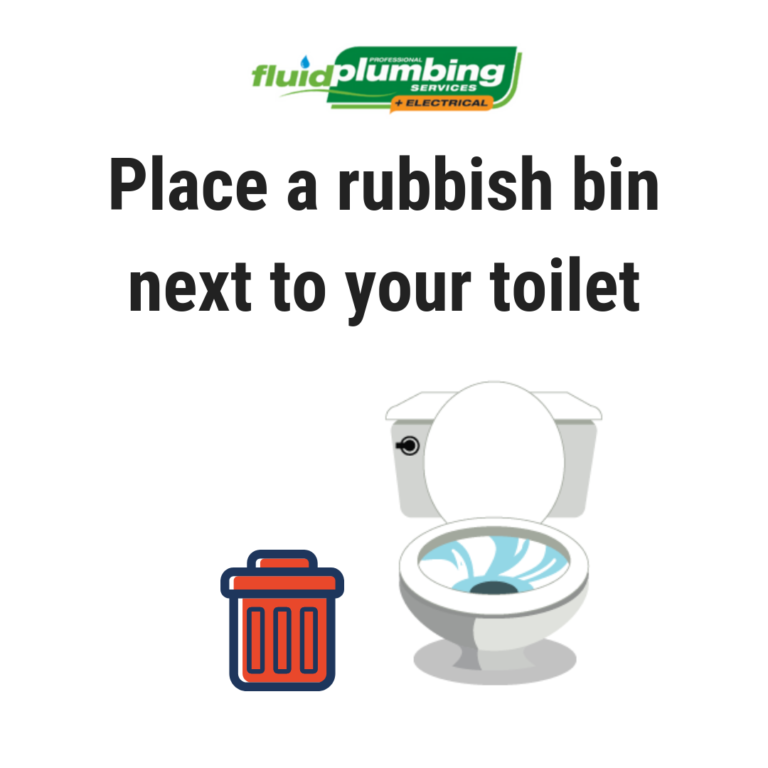 Top plumbing tip two – place a rubbish bin next to your toilet
Locate the water main switch for you your home
Sometimes an overflowing toilet or other fixture cannot be avoided and it is essential to know where the main water cut off switch for your home is located – so it can be turned off during emergencies. Every home is different and the main cut off switch could be under the sink, in the laundry or even down the side of the outside of your house.
Wherever it is, be sure to know the location so you can turn it off immediately and avoid further difficulty in your home.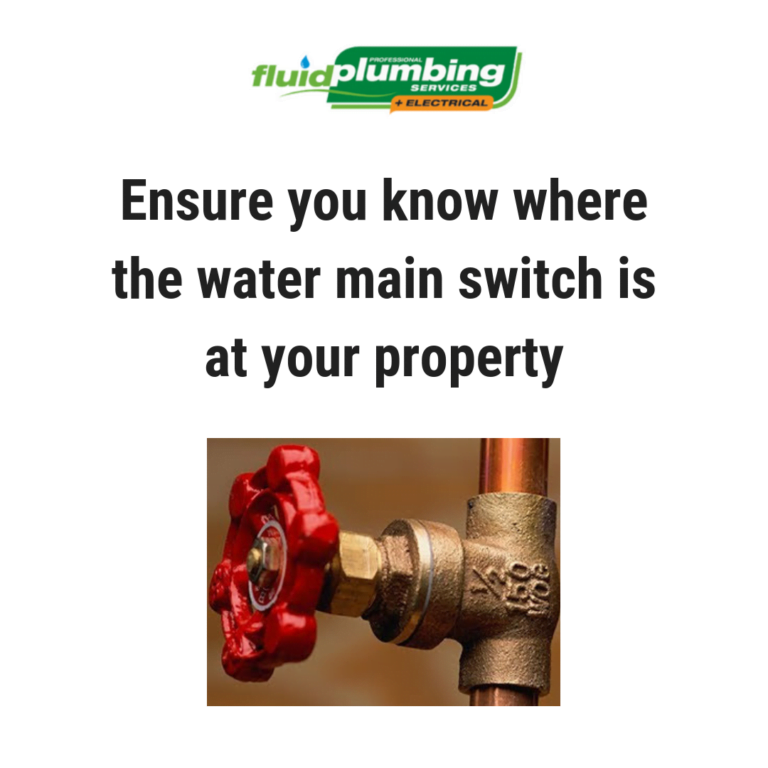 Top plumbing tip three – ensure you know where the water main switch is at your property
Here at Fluid Plumbing and Electrical, we've seen it all when it comes to plumbing disasters. If you are you looking for an honest, professional plumbing service who will fix your problem quickly and efficiently give us a call 02 4346 4054.