Your Local Plumbers in Wyoming, NSW
WE ARRIVE ON TIME, EVERY TIME
Trusted in Wyoming for over 20 years
Just about everyone will need a plumber at some point, and in Wyoming, you can do no better than Fluid Plumbing. We have more than 20 years of experience in the industry and the Central Coast region, so you can count on us for the skills and expertise necessary for any job you have for us. We are proud to be one of the premier plumbing services in the local area, and our customers rave about our professionalism and workmanship. We would love the chance to show you why our loyal clients keep coming back to us with all their plumbing needs.


Our Services
Emergency Plumbing
When one of your pipes springs a leak in the middle of the night, the last thing you want to do is wait until morning for a plumber to fix the problem. In the meantime, you could suffer significant water damage to your Wyoming home or business, and that can cost a lot more than just fixing the broken pipe. With Fluid Plumbing, you can get the help you need right away, thanks to our 24-hour emergency plumbing services. No matter when your plumbing problems appear, we'll send someone out to your location immediately to address the issue. Read More

Blocked Drains
If you notice that your drains aren't working as well as they should, it is likely that you have a blockage in one of your pipes. While a plunger can sometimes do the trick, in many cases, you'll need a plumber to remove the blockage safely. Our team has helped countless Wyoming homeowners and businesses with blocked drains, and we can get yours flowing smoothly again, too. We use the latest technology to locate and remove the blockage so that there is no further damage to your pipes, and we can repair any damage the blockage caused. Read More

Gas Fitting
Gas fitting can be incredibly dangerous, as gas is highly flammable. If you don't know what you are doing, you could be putting your Wyoming property at risk. That is why gas fitting is a task that is always best left to the professionals. At Fluid Plumbing, we are proud to include gas fitting among our capabilities. Whether you need new gas lines installed for your new outdoor kitchen or simply need to replace a gas-powered appliance, our team can help. We'll get the job done safely and ensure there are no leaks or other potential hazards. Read More

Pipe Relining
When it comes to repairing cracked or broken pipes in your plumbing system, there are several methods available to you. Unfortunately, many of those methods require digging a large trench on your property to gain access to the pipe. This can leave you stuck with an unsightly mess, and it can require a lot of time, effort and money to restore your landscaping afterwards. If this sounds like an ordeal through which you don't want to put yourself, you're in luck. Here at Fluid Plumbing Services, we offer pipe relining, enabling us to fix your pipe with no digging whatsoever! Read More

Hot Water
You likely use hot water in your Wyoming home or business throughout the day for a variety of different purposes. If your hot water system isn't working properly, it can have a major impact on your day or the operations of your business. When something doesn't seem quite right with your water heater, you can count on our technicians to repair any damage or even fully replace your system if needed. We'll help you choose the best system for your needs and budget, and we'll help you maintain it over the years as well. Read More

Commercial Plumbing
Commercial plumbing is a complex task that many residential plumbers simply cannot handle. Here at Fluid Plumbing, our technicians are highly experienced in working with commercial organisations, and we have helped many businesses along the Central Coast. We'll take the time to get to know your operations so that we can customise your plumbing system to meet your business's needs. Read More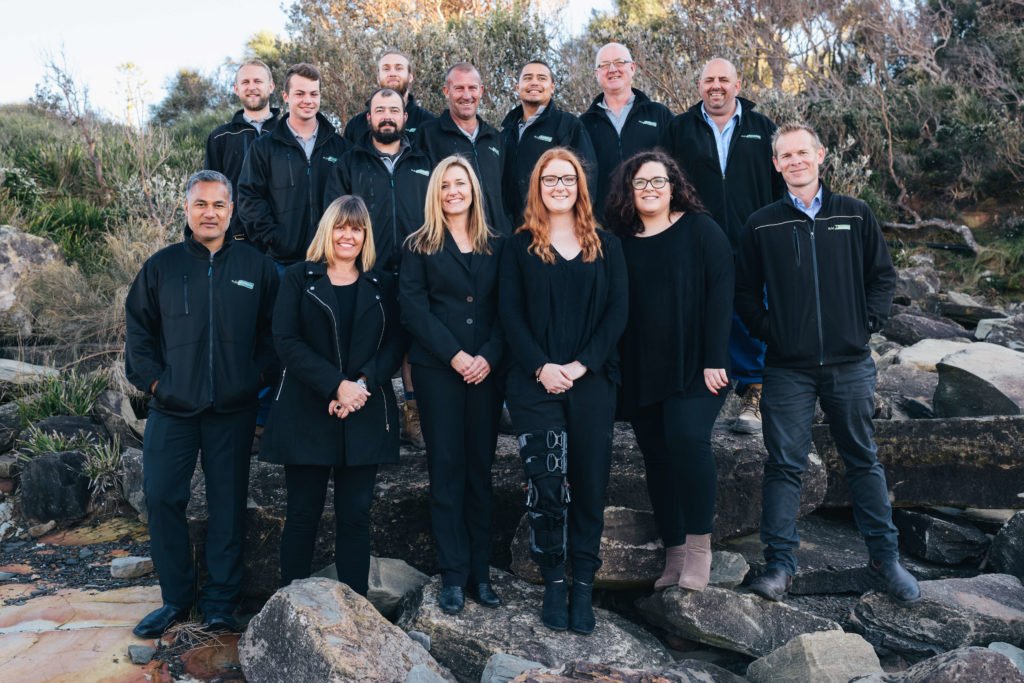 Hear What Our Satisfied Clients Have to Say
Very professional in work and attitude. No mess to clean up.
No Interest Finance
Our Customer Reviews