Blocked Drain Services in Newcastle
WE ARRIVE ON TIME, EVERY TIME
$99 Jet Blaster & Camera Inspection (save over $300)*
We will clear your drain with a high-pressure jet blaster that cuts through debris, tree roots and other blockages. We will use a remote camera to inspect the pipe and confirm it is cleared.
90 min Guaranteed Service
We will dispatch a plumber to you within 90min of your phone call, otherwise you will receive a 15% discount.
This offer applies mon to Friday 7:30am till 4pm normal work days does not apply to weekends or public holidays.
365 Day Warranty
We will return free of charge in the first 365 days should your drain block again.
For all your blocked drain needs, call your local plumbers at Fluid Plumbing Services today.
Trusted in the Newcastle for Over 20 Years
Satisfaction Guarantee
No Surprises Guarantee
Workmanship Guarantee
We respect your time and family
We value your home
We offer interest free finance
Learn more about our Guarantee Certificate
Learn more about our Interest Free Finance
Blocked drains are common occurrences for many Newcastle homeowners and businesses, so you are likely to experience this issue at some point. No matter where on your property the drain in question is located, our expert plumbers can access and remove the blockage for you right away.
In addition to the disruption a blocked drain can cause to your daily life or business operations, it can also expose you to the risk of leaks and flooding. Water damage can be quite costly to repair, so you'll want to remedy this issue as quickly as possible to save time, money and headaches in the future. There is also the risk of mould and mildew formation, which can pose a health risk to your loved ones or customers and employees.
Fluid Plumbing are the blocked drain experts servicing Newcastle, Lake Macquarie and Hunter Valley.
Call us now for expert blocked drain services in Newcastle.
CALL YOUR LOCAL PLUMBERS TODAY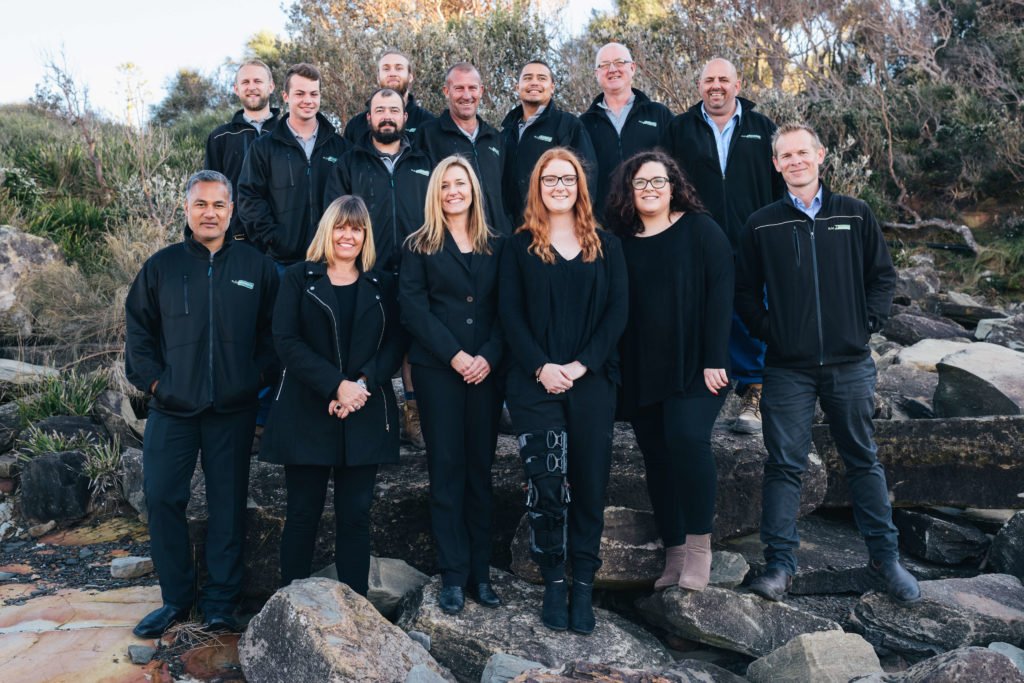 Blocked Drains
Sink and shower drains can easily become blocked thanks to cooking grease, hair and other debris. When your drain backs up, the water that is unable to flow down the drain can pool, resulting in water damage, mould and mildew. Our expert plumbers make use of the latest available technology, including high-pressure water jets, drain cameras and blockage locators, enabling us to provide efficient, high-quality service each and every time.
Blocked Sewers
Sewage pipes are put under a lot of pressure each day, and they can become blocked over time. The problem is that many of these pipes are in locations that are not easy to access, like under your garden, driveway or foundation. If a blockage has damaged your sewer pipes, we can repair or replace the cracked or broken segments. In many cases, we can do this using no-dig techniques, eliminating the need for an unsightly trench on your Newcastle property.
Blocked Toilets
The toilets in your Newcastle home or business are in high demand each day, so it can seriously throw off your day if one of them gets blocked. Not only is this frustrating, but it is also unsanitary and can cause damage to your property. Our experienced plumbers can locate and remove the blockage quickly so that you can flush freely once more.
Blocked Drain Services You Can Count on
It is virtually impossible to predict when one of your drains might become blocked, so it can give you peace of mind to know that we operate on a 24-hour basis. This means you can call us at any time of the day or night, even on the weekends and on public holidays. We'll send someone out to your Newcastle location right away to remedy the issue.
We do everything in our power to keep our rates affordable without sacrificing the quality of our services. Before we get started with any work, our technicians will provide you with a free, no-obligation price quote for the parts and labour involved in your plumbing repairs. We aim to be as transparent as possible at all times, giving you confidence that you have made the right choice in working with us.
We welcome you to get in touch with us to learn more about our blocked drain services and other residential and commercial plumbing capabilities for clients throughout Newcastle and the surrounding suburbs. You'll see why our clients have trusted with their plumbing needs for over 20 years!
Call us now for expert blocked drain services in Newcastle.
CALL YOUR LOCAL PLUMBERS TODAY
Our Satisfied Clients in Newcastle
Hi David, my name is Fran. Today Phil came to sort our blocked kitchen drain out and did a excellent job. I thought when I came home I will have to clean up but he did all that, pressure cleaned the deck and all the mess I made yesterday trying to fix it myself!!! Tomorrow we have a family function going with about 25 people coming so this is highly appreciated and valued !!! Of cause we will recommend fluid plumbing !!!
Frans H
Interest Free Finance
Our Reviews
CALL YOUR LOCAL PLUMBERS TODAY