Your Local Plumbers in Ourimbah, NSW
WE ARRIVE ON TIME, EVERY TIME
Trusted in Ourimbah for over 20 years
Fluid Plumbing Services are your go-to source for all your plumbing needs in Ourimbah. Our customers throughout the region have trusted us for our expert workmanship and attention to detail for more than 20 years, and you can count on us to deliver the best possible service each and every time.

From blocked drains to hot water system installations, our team is equipped to handle any type of job you can throw at us, no matter how big or small. We'll arrive at your property ready to get to work right away.

Our Services
Emergency Plumbing
Plumbing issues often strike when you least expect them, and you may run into problems if a plumber isn't available, say, in the middle of the night. When you work with us, though, you'll never have to worry about this, as we offer our services on a 24-hour basis. No matter what time it is, even if it is on a public holiday, we'll dispatch a plumber to your Ourimbah home or business facility as quickly as possible. Especially in cases that could involve water damage, this can make the difference between a simple repair and major damage that is costly to fix. Read More

Blocked Drains
If you have a blocked drain on your Ourimbah property, it can be incredibly frustrating and can make it more difficult for you to go about your daily tasks. Not only that, but you could also be exposing your home or business to the risk of water damage, so you'll want to get this type of problem taken care of as quickly as possible. When we arrive at your property, we'll use our state-of-the-art equipment to find and remove the blockage safely. We'll repair any damage it caused to your pipes as well to help prevent future issues. Read More

Gas Fitting
Working with gas lines comes with the risk of fire or explosion due to the flammable nature of the gas. This makes gas fitting tasks incredibly dangerous to attempt if you are not 100-percent sure of what you are doing. Our team has been doing this for more than 20 years, so you can count on us to get the job done safely and accurately. We'll test and retest everything to ensure there are no leaks. This way, we can verify that your Ourimbah home or business will be completely safe after we leave. Read More

Pipe Relining
When it comes to repairing cracked or broken pipes in your plumbing system, there are several methods available to you. Unfortunately, many of those methods require digging a large trench on your property to gain access to the pipe. This can leave you stuck with an unsightly mess, and it can require a lot of time, effort and money to restore your landscaping afterwards. If this sounds like an ordeal through which you don't want to put yourself, you're in luck. Here at Fluid Plumbing Services, we offer pipe relining, enabling us to fix your pipe with no digging whatsoever! Read More

Hot Water
Hot water is a modern convenience that every Ourimbah home and business should have, as you'll likely be using it just about every day. Whether you need repairs for your current system, need a system installed for a new construction project, or need to replace an outdated water heater, our team is here to help. We are proud to partner with some of the industry's leading brands, including Rinnai, Rheem, Dux and Vulcan, enabling us to provide you with the highest quality equipment available. We'll work with you to ensure the system you choose will meet your needs and budget. Read More

Commercial Plumbing
Plumbing for commercial organisations is often more complex and extensive than it would be for a residential installation, so you'll need a plumber with experience with these types of jobs. We have worked with a wide range of businesses in Ourimbah and throughout the surrounding areas, and our clients come from a wide range of industries. You can trust our vast experience in this area, which enables us to customise our commercial plumbing installations and repairs to meet the unique needs of your business. Read More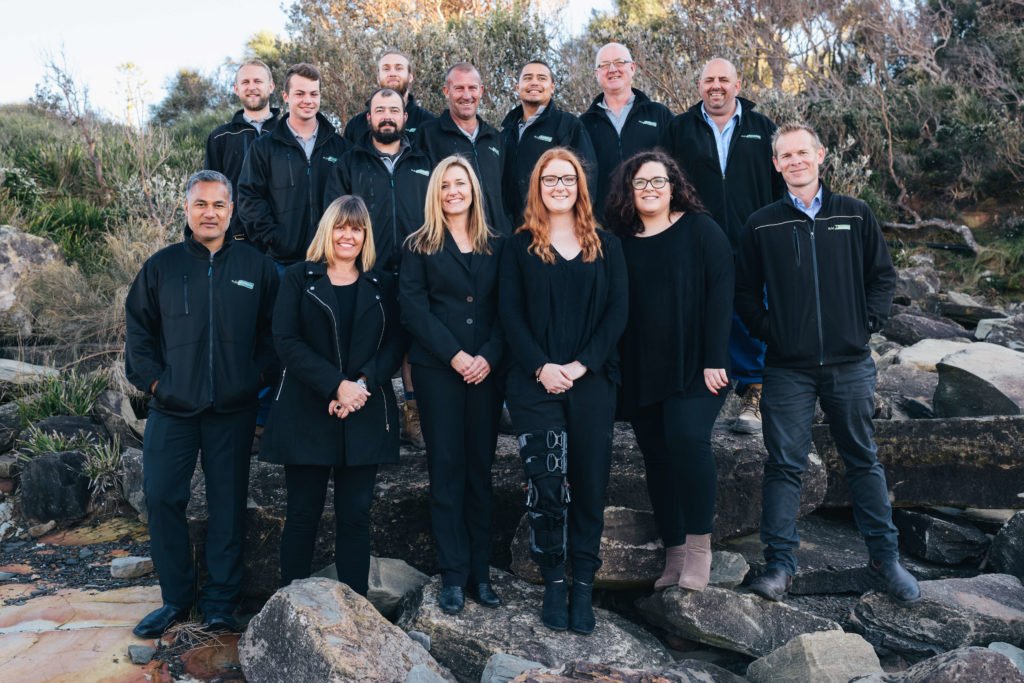 Hear What Our Satisfied Clients Have to Say
Im just really pleased with the whole service from start to finish. The guys contact you, arrange a time and stick to it. We have struggled to find this on the Central Coast until coming across Fluid. Prices are also given at the time so there are no big surprises. So pleased you also do electrical work now too.
No Interest Finance
Our Customer Reviews