Your Local Plumbers in Cameron Park, NSW
WE ARRIVE ON TIME, EVERY TIME
Trusted Plumber for Over 20 Years
Satisfaction Guarantee
No Surprises Guarantee
Workmanship Guarantee
We respect your time and family
We value your home
We offer interest free finance
Welcome to Fluid Plumbing Services, the one-stop solution for all your plumbing needs. Whether you're a business owner or a resident, you'll want to make the best decisions to keep your family – and your employees – comfortable and able to go about their day. We're here to help you do just that.
Here at Fluid Plumbing Services, we're proud to be the plumbers of choice for Cameron Park, Edgeworth and West Wallsend. Our track record of reliable, top-quality service spans more than 20 years.
We believe that a leaky pipe or a blocked drain shouldn't take up your entire day. That's why we offer the highest-quality, reliable service 24 hours a day, 365 days a year, including holidays. Your satisfaction is our priority; we arrive on time, every time.
Call now for service you can trust.
CALL YOUR LOCAL PLUMBERS TODAY
Blocked Drain Experts
$99 Jet Blaster & Camera Inspection (save over $300)*
We will clear your drain with a high-pressure jet blaster that cuts through debris, tree roots and other blockages. We will use a remote camera to inspect the pipe and confirm it is cleared.
90 min Guaranteed Service
We will dispatch a plumber to you within 90min of your phone call, otherwise you will receive a 15% discount.
This offer applies mon to Friday 7:30am till 4pm normal work days does not apply to weekends or public holidays.
365 Day Warranty
We will return free of charge in the first 365 days should your drain block again.
For all your blocked drain needs, call your local plumbers at Fluid Plumbing Services today.
Why use Fluid Plumbing?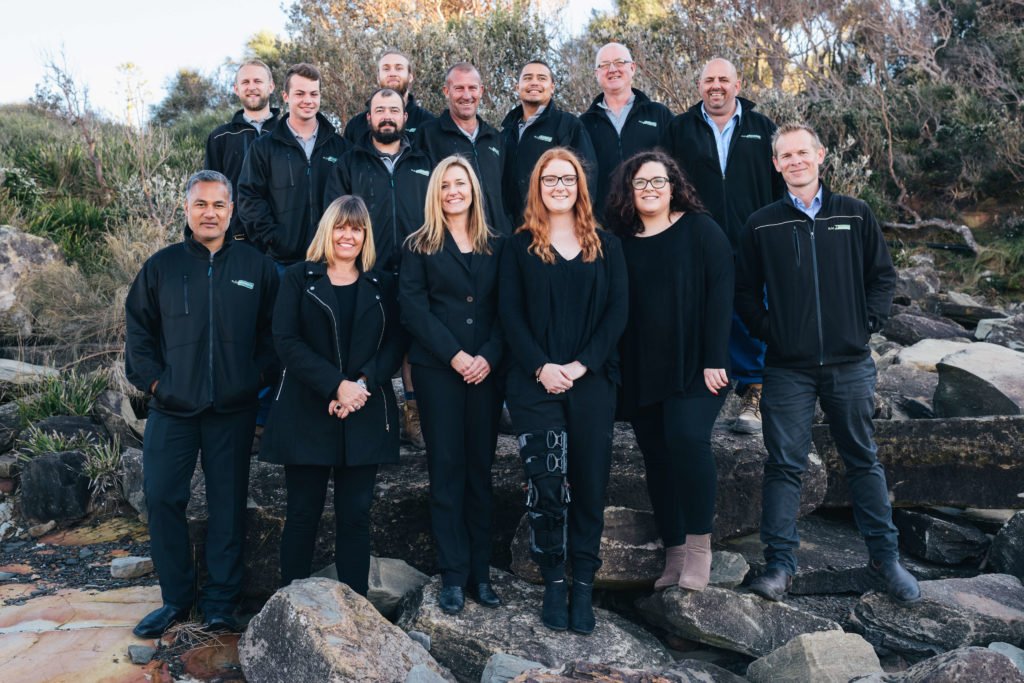 If you are not satisfied with the work performed in your home within one year of the date of invoice, we will happily return at no extra cost to you and make it right.
We provide full details of the work to be completed and the investment amount, before we start. We respect your budget, we will keep you informed of the progress of your job and ask approval always before completing any extra works.
At Fluid Services we employ the best tradesmen who have great attitudes and skills and are fully qualified, licenced and insured. We provide ongoing training, keeping them up to date – meaning you get the most knowledgeable experts in the business.
WE RESPECT YOUR TIME & FAMILY
At Fluid we respect your time, we arrive when we say we will and will always call to advise if we are running behind.
We value your safety and employ the highest calibre tradespeople that have passed thorough screening.
We respect your property, we will clean up after ourselves and remove all rubbish. We will make sure we left your home as we found it when we arrived.
WE OFFER INTEREST FREE FINANCE
Interest Free Finance with Lombard allows you to finance your new hot water system or blocked drain service through Fluid Plumbing and pay no interest over the agreed period.
Learn more about our Guarantee Certificate
Learn more about our Interest Free Finance
Our Services
Emergency Plumbing
Hot water failure, a burst pipe, blocked drains – these things have a habit of happening at the most inconvenient times. That's why our team of experts is available around the clock to provide quick and reliable service for you, your family and your business. We aim to make the process as fast and stress-free as possible, while delivering a quality service that ensures the problem doesn't return a few months down the line. As well as fixing the emergency, we'll look into the cause of the problem and let you know if there's anything you can do to avoid similar mishaps in the future.
Blocked Drains
Did you know that blocked drains are one of the most commonly reported plumbing issues in Cameron Park? They can be caused by old or unserviced plumbing, waste matter or simple bad luck. Whatever the case, our expert plumbers will get to the root of the problem and sort it in record time, so that you can return to your day. We'll also be able to advise you on what caused the issue in the first place and share a few trade secrets on how to stop the problem recurring.
Hot Water
Whether at home or at work, hot water is simply a must for being able to get on with your day-to-day. Yet boiler issues are more common than you think. Often the problem is down to an easily fixable error, such as a sensor malfunction, which our engineers can have sorted for you in 15 minutes. Should the work require anything more significant, for example, replacement parts or a completely new boiler, our partnerships with top water heating suppliers – including Rheem, Dux and Vulcan – ensure that you get access to top-of-the-range equipment at competitive prices.
Does your water heater run on solar power? No problem. At Fluid Plumbing Services, we're certified to install, repair and maintain gas, electric and solar models, making us one of the most flexible plumbing services on the market.
Gas Fitting
Whether you're installing a new kitchen at the office or treating your family to a new barbie for the garden, you'll need to be sure the gas lines are fitted correctly to ensure the safety of your loved ones, friends and colleagues. Our team is made up of experienced professionals from the region, who are fully trained in gas fitting for the home and workplace. Give us a call and we'll get you up and running in record time.
Commercial Plumbing
When it comes to business, time equals money. We understand that. That's why we've made the process of arranging a visit to your workplace as efficient and pain-free as possible. Our expert engineers have worked with businesses of all sizes in and around Cameron Park to provide top-quality, reliable commercial plumbing services. The service we offer is second to none, and we arrive on time, every time, leaving you free to get on with running your business.
What our clients have to say
"Response was rapid & tradesman was pleasant & efficient. I have used them a number of time & am very happy with all services thank you." -Lyn F
You can count on us for Cameron Park plumbing services. We arrive on time, every time. Call us now!
CALL YOUR LOCAL PLUMBERS TODAY
Interest Free Finance
Our Reviews
CALL YOUR LOCAL PLUMBERS TODAY