Your Local Plumbers in Wyee, NSW
WE ARRIVE ON TIME, EVERY TIME
Trusted local plumbers for over 20 years
With over 20 years of industry experience, Fluid Plumbing is equipped and skilled to handle any plumbing problem. We've been around the Wyee blocks a few times now and have seen just about everything, so while every property has unique challenges, especially when it comes to older homes and pipe systems around Wyee and the Central Coast in general, there is nothing we haven't dealt with in some way before. We know all the angles to cover and have the upper hand to get winning results for your property plumbing solutions.

Rather than a slap-and-go solution to cover the symptoms, our qualified and professional plumbers take the time to diagnose the central cause. Many plumbing issues can show up in small ways here and there, leading back to a larger pressure point deeper in your plumbing systems. We follow these telltale signs to the heart of the issue and focus our solution where it counts so you won't have to keep addressing plumbing problems over and over.

We also partner with trusted after-pay suppliers to offer interest-free repayment options to help make your plumbing solutions or new installations affordable. It's just part of the way we strive to make sure all our communications are upfront and fully transparent with honesty and integrity as our core business values. We'll give you a comprehensive quote so there are no surprises, and if we do run into unforeseen problems, we'll always contact you to discuss the change and costs before we undertake any work.

Our Services
Emergency Plumbing
While most plumbing companies define an emergency as an outright catastrophe, we know that's not always the case. Every family and property is different so what counts as a minor issue in one situation, might be classed as an emergency in another. At Fluid Plumbing Services, no emergency is too minor for our expert plumbers, so always feel confident that you can give us a call to ask how we can help with your plumbing issue, regardless of the time of day, or even during a holiday period.

It's painful to have a burst pipe or other plumbing problem during the night and not be able to contact a plumber until the following morning to get it fixed. You won't have to wait for business hours with Fluid Plumbing Services, we answer your call and can send an experienced, qualified plumber to your Wyee business or home whenever you need us. We have all the equipment on hand to help put a long-term solution in place and give you peace of mind to get on with your day, or go back to bed.

No matter if it's a weekend or a holiday, we promise fast response times and professional, quality service with a smile. Read More

Blocked Drains
If you are experiencing blockages with your drains, sinks or toilets, you are not alone, blocked drains are Fluid Plumbing Services' most common call out issue. Over the years, we've seen just about every type of blockage and pipe issue in Wyee you can imagine.

We can offer help over the phone to identify possible causes. If only one fixture has trouble, the blockage is probably in the connecting pipe to that appliance, or, if all the fixtures have trouble, the blockage is likely located in the sewer line. Rather than poking around yourself, which not only takes time but can also be pretty unpleasant, give us a call and let us handle the dirty work.

Our experience and equipment mean we can fix your drain much faster than you can by accurately pinpointing the cause and trouble area to safety and quickly remove the problem and be on our way. Fluid Plumbing Services offer efficient and expert help in Wyee for all of your blocked drain needs. We'll get through the most stubborn drain issues with a quality service you can trust and rely on. Read More

Gas Fitting
When it comes to your gas fitting needs, you can trust that Fluid Plumbing Services will complete the required job in Wyee with precision and care. We have the experience and skill to handle all your gas jobs with care and attention to detail.

As well as connecting your home or business to gas, fitting new appliances, and maintaining your existing systems for optimal performance, we also provide residential gas safety inspections to ensure compliance with government regulations. Of course you want your installation to be about much more than just the hands-on work of gas connection, you want the highest standard of services to ensure gas pipes are protected and the quality will last for years to come, all at competitive prices.

Fluid Plumbing Services never skimp on safety or reliability. We keep up to date on all our training to stay on our toes and offer the very best standard of gas services.

Knowing that your family and Wyee home are protected through hiring the right gas fitting professionals can give you peace of mind and the security that money just can't buy. Read More

Pipe Relining
Fluid Plumbing Services are proud to offer our customers award-winning pipe relining technology that enables us to fix your pipes without digging. We don't like to put our Wyee customers through the mess and expense of trench digging unless it's absolutely necessary which is why we always assess your pipes thoroughly to see if the cheaper and easier relining method is an option for you.

Your Wyee property's plumbing system depends on pipes that allow all the connections to work and to carry water on demand. As time passes, the underground pipes become frail and crack, eventually bursting which can lead to high water bills, water damage and expensive repairs.

Fluid Plumbing Services can reline your existing pipes using a flexible liner that is easily inserted into your freshly cleaned pipes. The liner is coated with durable epoxy resin that is completely sealed to your existing pipelining with hot water. Your new pipe will be just as durable as the original, if not more so. Ask our qualified and friendly team about pipe relining options and schedule an appointment for us to review your situation and provide a competitive quote. Read More

Hot Water
Fluid Plumbing Services offer top-quality installation, maintenance and repairs on all brands of hot water units in Wyee. We know our way around every system type, from gas and electric to the green power of solar. We can provide services such as installing a brand new system, performing routine maintenance on your existing hot water system, as well as replacing parts or doing major repairs on an ageing system.

Some companies offer very limited brand choice and serviceability, forcing you to hunt around for the right plumber or take the limited options available. Fluid Plumbing has the power to offer genuine choice because we partner with all the big brands, giving you incredible flexibility in range, price and more objective recommendations based on your needs.

No matter what your issue or inquiry is, or what time of day or night you need help, we can offer reliable advice and assistance to keep your Wyee hot water service flowing strong. Read More

Commercial Plumbing
No matter what type of business you are in, your work facility undoubtedly has some form of plumbing installed. Whether you are operating a retail store and only have an employee bathroom to deal with or you run a hospitality venue with a day spa, swimming pool, showers and more, you'll need assistance in keeping that plumbing system fully operational for both your employees and customers. That's where we come in. Read More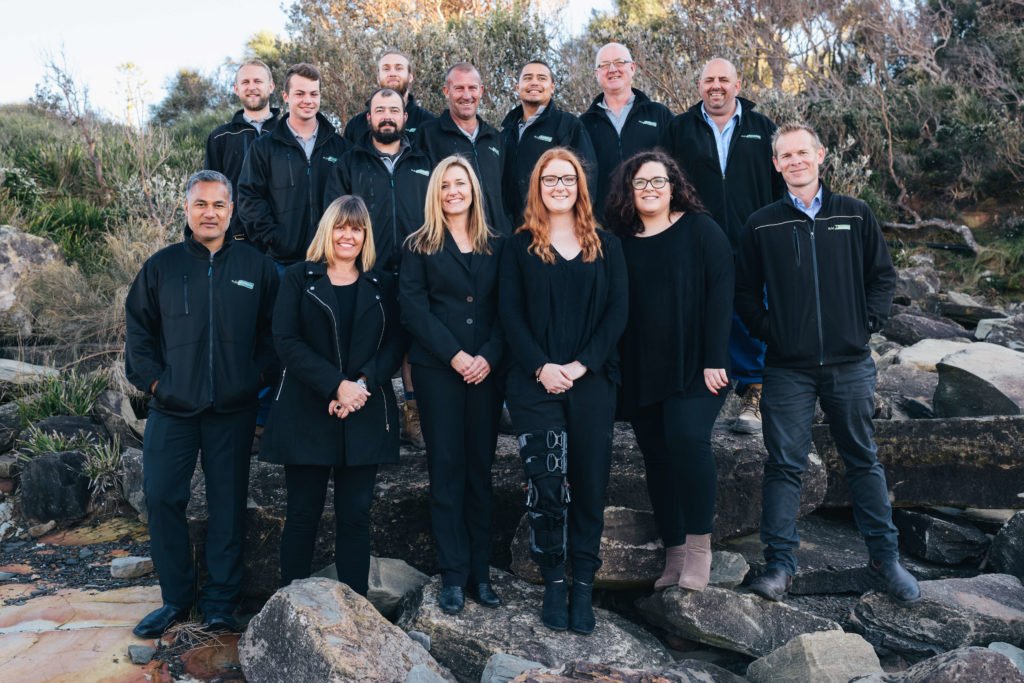 No Interest Finance
Our Customer Reviews