Your Local Plumbers in Waratah, NSW
WE ARRIVE ON TIME, EVERY TIME
Fluid Plumbing is excited to conduct our work in such a diverse industry. Plumbing work covers a huge range of different properties, from units and family homes to business addresses, farms and industrial estates, so we get to see something different every day. It's essential that our plumbing team are qualified and experienced to cover whatever plumbing issue our Waratah clients are facing.

From pipes and toilets to drains and gas barbecues, we need to know every corner of our trade inside out. No matter the property type or plumbing situation, there is always one rule of thumb we can apply across the board: Early intervention is key to fast and affordable results.

Leaving small issues like drips and leaks go for any length of time has the potential to cause damage, both through water cost and saturation now, as well as the increased risk of sudden failure, burst pipes and flooding issues later on. Bigger issues take more time, more parts and more downtime to fix, so it's smart work to get help for your plumbing issues by contacting a Fluid Plumbing professional as soon as you notice a problem.

Our expert team will come to your property fast and give you informed options about what steps you can take to get your plumbing issue resolved. We are so confident you will value the quality of our services that we back all our workmanship with a guarantee. Book an assessment to get your Waratah plumbing problems sorted sooner, not later.

Our Services Waratah
Emergency Plumbing
In the event of a plumbing emergency, you should have a trusted plumber at hand. Fluid Plumbing Services can solve any plumbing problem you might be experiencing, whether it's a leaky pipe, a blocked drain, or a broken hot water heater.

Our emergency service means that no matter the time, or day of the week, we will have a qualified plumber arrive at your family home or business in Waratah to take care of the problem efficiently and accurately with reliable and quality solutions backed by our work guarantee.

Unfortunately, trouble with the plumbing systems in your home or business can happen at any time, it might even seem like it waited for the worst possible time to fail. At Fluid Plumbing Services we know you have bigger things to attend to which is why we have a 24-7 call service ready to take your plumbing issue off your hands, for good. We'll fix the issue as quickly as possible so you can get back to your regular routine with absolute peace of mind.

Our emergency service plumbers act fast but never skimp on a thorough assessment of your problem or the quality of the work involved in putting a solution in place. Make sure you get help from proven professionals who can offer the right advice for your situation and arrive at your Waratah home or office when you need them. Read More

Blocked Drains
A blocked drain is usually caused by something simple and avoidable- a child's toy down the toilet, a buildup of fat in the kitchen sink or hair clogging the shower, however, this small accumulation over time has the potential not just to ruin your day, but also your carpets, floors and cause health problems in your Waratah home.

With so many pipes and water carrying systems in your home, you need to start by identifying the issue. If you notice the water level rise in the toilet when you use the taps, or water bubbling through the shower drain when you flush the loo, then you need to get professional assistance for a blocked drain.

Blocked drains aren't just a pain to have to deal with in your busy day, they also pose a health hazard by encouraging mould and bacterial growth through excess moisture as well as a threat of long term water damage or flooding in your home down the track. That's why we will arrange to meet you at your property as soon as possible to analyse the situation with your drains and get the blockage out once and for all.

Along with highly trained plumbers in the Waratah area, Fluid Plumbing Services utilises some of the most innovative and advanced plumbing technology to ensure that we do the job correctly and quickly the first time around.

Our team will do everything in its power to restore the smooth flow of your drains as quickly as possible so that you can get back to normal life and peace of mind that the solution will last. Read More

Gas Fitting
Gas fitting in Waratah is a job that needs to be entrusted to trained and licensed professionals. Gas has complexities that can be easy to overlook, including the correct location to protect the soft pipes, absolute perfect sealing as well as efficient positioning.

The team at Fluid Plumbing Services knows that you can't put a price on your family's safety, but that doesn't mean you need to pay the highest prices for quality, professional gas work. We keep our prices low so that everyone has access to safe and efficient gas fitting services.
Gas can be a difficult product to work with, as well as being invisible to the eye and toxic when inhaled, it's also highly flammable. Even the smallest spark can cause catastrophe either when installing yourself, or through leaks due to poor fitting later on.

Our expert gasfitters will work fast but still ensure that everything is working correctly, minimising the risk to your property and loved ones. For the highest workmanship and customer service in Waratah, call our experienced gas fitters for outstanding service, at your family home or for your business. Read More

Pipe Relining
With pipe relining, your old and cracked Waratah pipes are completely lined and sealed with tough and durable epoxy. We don't need to see your pipes for this to work, we can insert cameras to get the job done with absolute accuracy, which is perfect for the inaccessible pipes under your house.

Fluid Plumbing Services pipe relining work not only gives your pipes new life for decades to come, but it also prevents future pipe breakage and damage from tree roots.

Because pipes are underground, it can be hard to know how well they are coping with pressure and decay, that's why it's so important to get your pipes checked periodically for wear and damage. If you wait until pipes break your repairs will be more complex and costly, and you'll also be faced with lots of expensive water runoff.

Fluid Plumbing Services have the technology to assist in maintaining your pipes and strengthening them with fast and durable relining services. After we've sealed your new lining we'll return the next day for a CCTV camera check to make sure the resin has cured. We won't quit until the job is complete, and it's all part of your upfront quote. We work hard to make sure you are completely satisfied with the quality and care provided in Waratah by our trusted local plumbing team. Read More

Hot Water
The team at Fluid Plumbing Services is dedicated to providing clients in Waratah with reliable hot water systems. Whether maintaining or replacing an existing system or installing a completely new one, our licensed plumbers are available to offer competitive pricing with unbiased recommendations for the system that will meet demand and maximise efficiency.
Hot water systems can do a lot of different things. Tankless systems, continuous hot water, long-lasting electric and cost-effective gas, all have their own list of pros and cons…the trouble can be in weighing it all up to find a good fit for your home.

With our assistance, you can balance out the equation to identify the ideal water heater. We'll recommend the right brand and style of water heater for your Waratah situation, depending on your budget and specifications. Fluid Plumbing Services have the experience and expertise to provide all of your hot water solutions with quality backed guarantee and dedicated customer service. Read More

Commercial Plumbing
No matter what type of business you are in, your work facility undoubtedly has some form of plumbing installed. Whether you are operating a retail store and only have an employee bathroom to deal with or you run a hospitality venue with a day spa, swimming pool, showers and more, you'll need assistance in keeping that plumbing system fully operational for both your employees and customers. That's where we come in. Read More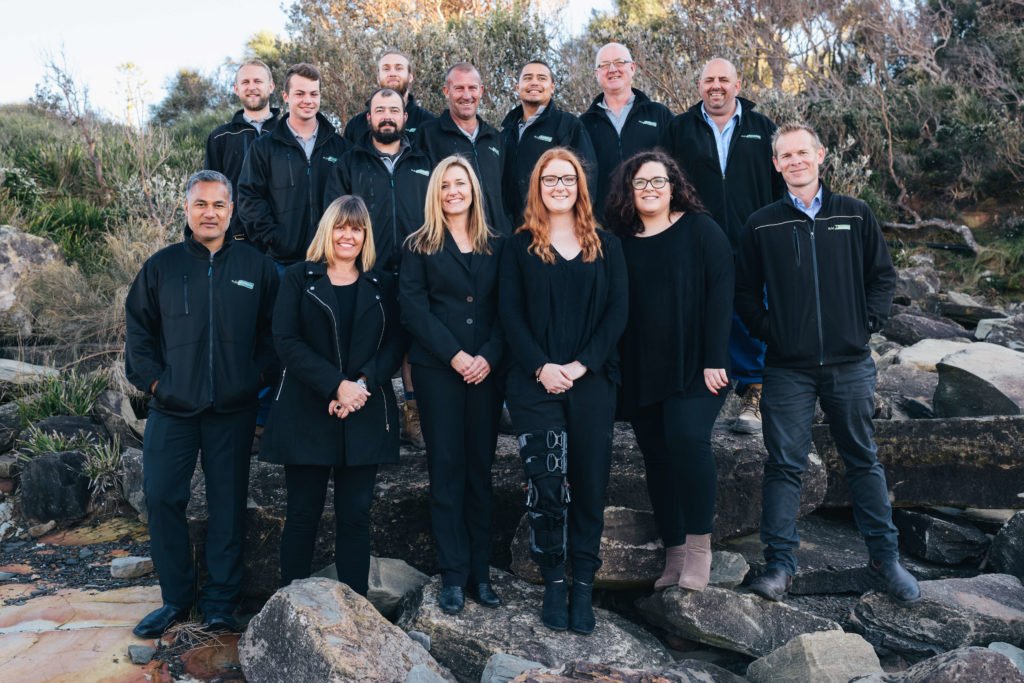 No Interest Finance
Our Customer Reviews