Your Local Plumbers in Tumbi Umbi, NSW
WE ARRIVE ON TIME, EVERY TIME
Trusted local plumbers for over 20 years
Unfortunately, plumbing issues can crop up without warning, putting extra pressure on your day, as well as your finances. Fluid Plumbing Services are here to help take the stress out of your Tumbi Umbi plumbing situation with fast and reliable service and options for interest-free payments, so you can get a solution installed now, with a structured repayment plan in place for later.

Whether your Tumbi Umbi plumbing problem is big or small, old or new, Fluid Plumbing is here to help resolve it with dedicated care and attention.

We understand that you can't spend all day with your water turned off, or put your life on hold waiting around for help to arrive. Fluid Plumbing will arrive on location at the appointed time to assess your plumbing issue soon after your call is logged with us. We'll stay in touch with calls or SMS if you can't be there to oversee the work in person. We will get to work as soon as you approve your quote so that you can have your hot water back, toilets repaired and all pipes flowing smoothly in as little as 24 hours. We respect your home like it's our own and will clean up and lock up before we leave your premises. Call our office to speak to our staff about reliable plumbing services that are ready and available when you need them.

Our Services
Emergency Plumbing
Having a plumbing problem in the middle of the night and not being able to find anyone to fix it can be a real nightmare. Fluid Plumbing Services will never leave you stranded. We understand that some matters can't wait until the plumbing office opens, which is why we offer a 24-hour, 7-day emergency service that can support you with anything from burst pipes to leaking taps, no matter what time it is.

Our emergency service isn't just for convenience, it's also to protect your property from damage that water, sewage or gas leaks can cause. Even just a few hours' wait can potentially cause hundreds of dollars of damage to your property.

Our qualified, licensed plumbers are always on standby with a fully equipped truck ready to come to your Tumbi Umbi home or business and assess what needs to be done.

Give us a call at the first sign of trouble to relieve your stress and worry and minimise the risk of major damage. We're only a phone call away, day or night, ready to help save your family or business a lot of time and money in the long run. Read More

Blocked Drains
A blocked drain or clogged toilet in your Tumbi Umbi home or business can be a frustrating experience, especially since it takes valuable time out of your day to arrange for repairs. Luckily there are ways to spot drain problems early and get professional help to secure the right solution to avoid doing any further damage to your pipes.

The most obvious sign that a drain is blocked is slow draining showers, sinks, toilets, or baths. In cases where the blockage is advanced, water may not drain away at all.

The cause might not be obvious from inside your home. To know where the blockage exists in your pipes, you'll need a qualified plumber with the right equipment to diagnose the cause. Fluid Plumbing Services will find the source of the blockage fast and in most cases we can clear your pipes up instantly, with no downtime and low costs.

Our friendly team will get to your Tumbi Umbi property quickly to help resolve your issue before it gets out of hand and all our workmanship is covered by a quality guarantee. Read More

Gas Fitting
Fluid Plumbing Services work tirelessly to provide Tumbi Umbi residents with reliable, affordable and professional gas fitting services. We make sure we stay up to date with all our training over a range of gas products and brands to bring you reliable and quality services every time.

It doesn't matter if you're installing a new oven or cooktop, connecting your barbecue to your home's gas line, or installing a swimming pool with a heater - you'll need a professional gas connection to ensure your systems are safe from future leaks and working to the utmost efficiency.

Gas isn't something you should gamble with. There is an element of danger if things go wrong that can lead to tragedy, which is why it's a task that should never be tackled on your own, no matter how easy a job might initially look. Give the professionals at Fluid Plumbing Services a call. We'll provide cost-effective solutions with guaranteed quality workmanship for absolute safety and peace of mind.

Make sure the gas safety of your home is not left to chance. Ensure the job is done correctly the first time with experienced, licensed gas fitting experts in the Trumni Umbi area, through Fluid Plumbing Services. Read More

Pipe Relining
A burst pipe can cause extensive and costly damage to a Tumbi Umbi home or business if left unattended. The best way to prevent burst pipes is to strengthen your existing pipe system before severe damage occurs with sophisticated pipe relining technology.

Fluid Plumbing Services can check and monitor your pipes with cameras, reline them with heat-sealed resin, and make sure that they are clean with high-pressure water jets, with the whole process taking as little as 24 hours.

In the past, pipe inspections and replacements required digging a deep trench to gain access to the pipes. This makes a big mess of your garden, as well as adds time and expenses to your plumbing bill. At Fluid Plumbing Services, we'd like to avoid adding digging to your bill wherever possible, which is why we set you up with an appointment for a free pipe conditioning check.
From there we can assess your pipe suitability for relining and work to ensure the job is done safely and accurately to give you solid and durable pipes that will last for up to 50 years.

Fluid Plumbing Services is a trusted name in the Tumbi Umbi area, on-call and ready to assist with all your plumbing needs to get the results you want with top quality and affordable prices. Read More

Hot Water
We love hot water in Tumbi Umbi, so much that it's hard to imagine how we'd get by showering, cooking and cleaning up without it. While we might not give too much thought to the hard-working water heater that runs it all, keeping your hot water system in good nick is the key to long life and reliable hot water every day.

Our qualified and reliable plumbers can repair or replace your hot water system's worn components for reliable and ongoing efficiency, even as it ages, giving your peace of mind as well as saving money in the long run.

With so many different brands, styles and water heating setups to choose from, understanding the differences and benefits between them can be confusing. Our expert team are familiar with the full range of products and installations available to help you find the one best suited to your individual preferences. For us it's not just about the work at hand, our service also includes our expert advice and guidance to save your time and money.

Fluid Plumbing Services tailor our recommendations and service to each Tumbi Umbi client, so you can have confidence that our advice is focused on your exact needs. Read More

Commercial Plumbing
No matter what type of business you are in, your work facility undoubtedly has some form of plumbing installed. Whether you are operating a retail store and only have an employee bathroom to deal with or you run a hospitality venue with a day spa, swimming pool, showers and more, you'll need assistance in keeping that plumbing system fully operational for both your employees and customers. That's where we come in. Read More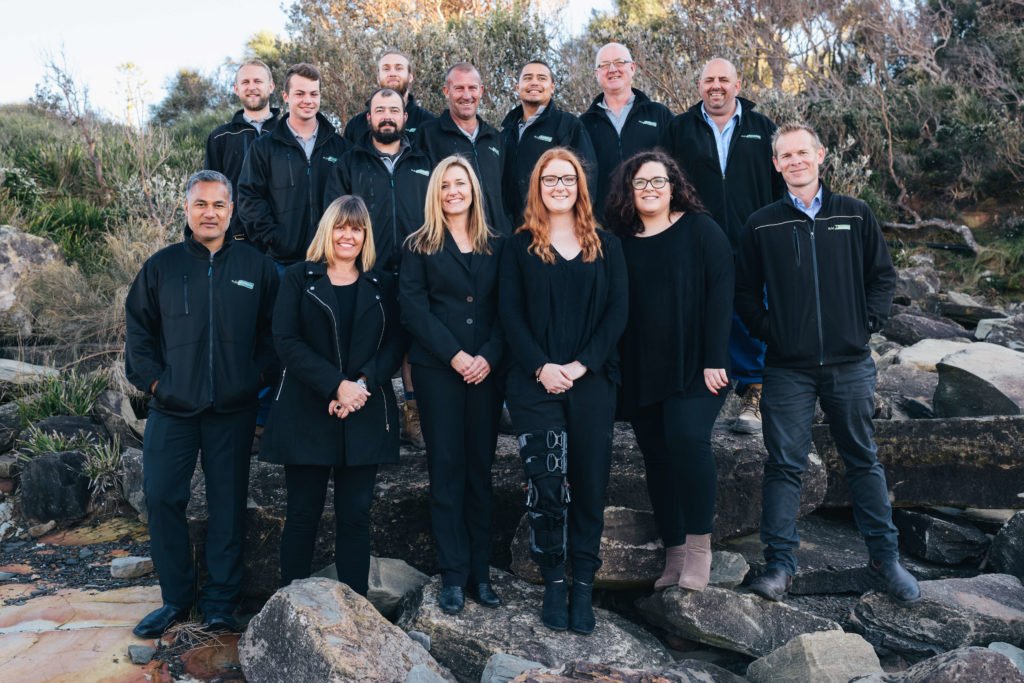 No Interest Finance
Our Customer Reviews