Your Local Plumbers in Tuggeranong, ACT
WE ARRIVE ON TIME, EVERY TIME
Trusted local plumbers for over 20 years
Heat, water and gas are essential working connections for modern-day households. When things go wrong, it's important that you get help fast, especially as there are places you need to be and things you need to do other than hang around waiting for service providers.

For reliable and qualified plumbing and gas maintenance including installation and repairs, our team at Fluid Plumbing are set and ready to get to your Tuggeranong property fast. We know that plumbing and gas issues can't wait, which is why we have a fast arrival guarantee - and that's just for our standard 9-5 business days, our emergency call-out services are even faster.

We know our way around all manner of plumbing problems big and small as well as have up-to-date training on the most current technologies from leading suppliers and brands. With this in mind, we make sure our trucks are fully stocked to cover our most sought-after parts and repairs so we don't have to stop for supplies before we get to your door.

Our team have been operating locally for over 20 years to provide Tuggeranong residents with expert plumbing advice and professional workmanship at affordable prices. Our long-term success comes from our promise to look after your home and treat your family with respect, getting our work completed quickly and efficiently to keep prices down and be on our way and out of your hair.

We believe in the quality of our workmanship so much that we back everything we do with a 1-year guarantee where your plumbing is free if our solution doesn't work the first time. For advice and assistance on all your emergency plumbing, hot water, gas and pipework needs, call our friendly team for fast response and solutions you can count on.

Our Services
Emergency Plumbing
Fluid Plumbing does not currently offer after hours service in Canberra. We can solve your plumbing problems between 7 am and 5 pm Monday to Friday.

Blocked Drains
Leaving blocked drains unchecked at your Tuggeranong property can lead to big problems. While you may look online to find solutions it's not always easy to diagnose the cause of the blockage or how to fix it. Let our friendly, expert team survey the problem and apply the right solution quickly. We have professional equipment and tools on hand to diagnose the problem and get your drains unblocked in a way that won't damage your pipes and pipe lining or leave any trace of unwanted matter that might have caused the cycle to start again otherwise. Read More

Gas Fitting
If you are looking to get more energy efficiency from your home appliances you might like to consider natural gas connections. As well as being cheaper than using electricity, gas is more energy efficient so you use less to get the same results. Fluid Plumbing Tuggeranong can provide a free quote that includes your full connection to the gas mains and appliance installation. To upgrade from old and inefficient appliances give us a call to see what your options are and how we can help.

Pipe Relining
If your Tuggeranong property is a little older, chances are your underground pipes are feeling the pressure. Rather than wait for them to crumble and break, you can get proactive and reline your pipes to make them better than new. Pipe relining gives your pipes an extra strong resin lining that strengthens even the most brittle pipes and allows them to keep functioning for 20 to 50 years more. The service is cost-effective and takes only a few hours across two days. Because of the no dig solution this is the perfect way to fix deeply buried pipes or those that would otherwise be inaccessible because they run beneath your house or under trees and fences.

Hot Water
Choosing the right hot water heater for your Tuggeranong home can be daunting. As well as prices to consider there are different types, styles and sizes. The important thing to keep in mind when replacing and serving your hot water unit is that this is an investment for the next 10-15 years, at least. Buying what is cheapest now might not be the best fit for your home. Before you make a decision talk to our qualified plumbers and gas fitters about your continuous flow gas, heat pump and electric hot water system options. We are available 24 hours a day for emergency gas testing and repairs or you can make a booking for a business hours installation and service on all existing hot water systems, including leading brands Rheem, Dux, Vulcan and Rinnai. Read More

Commercial Plumbing
No matter what type of business you are in, your work facility undoubtedly has some form of plumbing installed. Whether you are operating a retail store and only have an employee bathroom to deal with or you run a hospitality venue with a day spa, swimming pool, showers and more, you'll need assistance in keeping that plumbing system fully operational for both your employees and customers. That's where our team of experienced professionals comes in. We will work with you to ensure that your plumbing system is functioning properly, so that you can focus on running your business.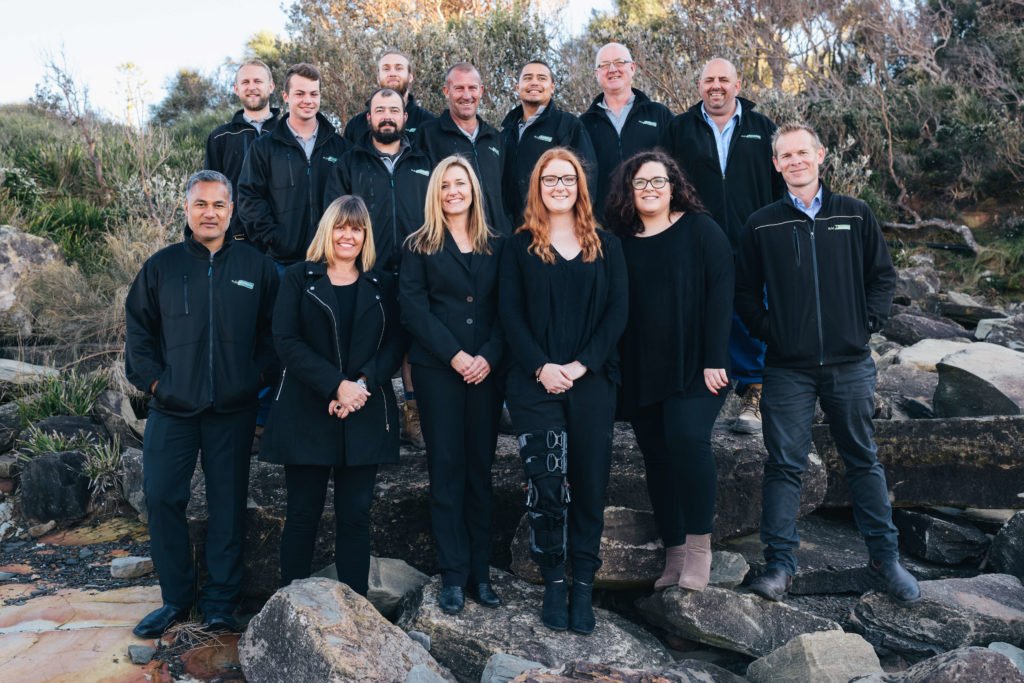 No Interest Finance
Our Customer Reviews