Your Local Plumbers in Springfield, NSW
WE ARRIVE ON TIME, EVERY TIME
Trusted local plumbers for over 20 years
As Springfield grows in popularity and sets its own name as a Central Coast favourite place for property, it's important to bring in a professional plumbing team you can trust to maintain, upgrade or help renovate your home.

Fluid Plumbing services can handle all your plumbing needs, including emergency call-outs, hot water, pipe maintenance and repair and gas fitting. We specialise in working in and around the Central Coast and know how to meet the needs of the area's environmental conditions and climate to give your property the right plumbing and gas solutions.

We don't let our 20 years of local service delivery stop us from excelling and continuing our professional training. All our team members, no matter how experienced, continue to update their skills, train in new systems and products as well as keep up to date with evolving Australian safety standards. We trust in our service delivery promise so much that all our workmanship is guaranteed. All this is part of our standard to make sure we only provide the best 5-star service and safety to your home or business.

With transparent upfront quotes and payment plans available, we make sure to work within your budget while never sacrificing the quality and standard of work you receive.

Our professional team are standing by to help with all your plumbing and gas needs.

Our Services
Emergency Plumbing
Your household plumbing or appliances, like a dishwasher, can fail at the most inconvenient time. As well as causing damage to your Springfield property from leaking water or sewage, plumbing emergencies can send your day into chaos while you try to find help, and hang around waiting for repairs.

Fluid Plumbing takes the hassle and stress out of emergencies by providing 24/7 emergency plumbing services to give you access to a qualified plumber at all times. We keep our trade trucks fully stocked with the most sought-after supplies and equipment so we have what we need with us when we arrive at your door. For fast, immediate and affordable plumbing solutions, Fluid Plumbing Springfield is here to answer your questions and provide assistance. Read More

Blocked Drains
Fluid Plumbing Services can help with any and all blocked drain issues. It's one of our biggest call-out requests in the Springfield area. While blocked drains are easy to come by, clearing them correctly involves applying the right solution for your blockage type. Different blockages occur in kitchens, bathrooms, showers and toilets for different reasons, you might also find your blockages are occurring deeper into your pipes due to tree roots or crumbling clay pipes. While DIY drain cleaning is a common solution it's not a perfect approach. You might find the problem keeps arising or that the issue is too big to deal with alone. If so, call our friendly team to discuss your experience and have a professional come to your door to take care of the issue once and for all. Read More

Gas Fitting
There are plenty of times when you are legally required to hire a licensed professional to carry out your home repairs. While it can be tempting to save some money by rolling up your sleeves and doing it yourself, this is never an option for gas works. The risks are just too high for both the safety of the occupants as well as your Springfield property.

If you need to install a new cooktop, replace or move a gas heater or connect your new BBQ call Fluid Plumbing for fast, professional and affordable gas connections. We work to the tightest Australian safety standards and provide only the highest quality materials and service to ensure the safety of your family and property. Read More

Pipe Relining
Your home plumbing is an intricate network in and around your home, but it's hidden in your walls, underground and under your home foundations. In the past getting access to pipes to replace cracked and worn ones was difficult, thankfully, pipe relining technology has made pipe work cheaper, faster and cleaner.

Fluid Plumbing Services can screen your pipes with fibre optic cameras so there is no need to dig down to them. If your pipes are worn and cracked we can easily reline them with a heat-sealed resin lining. The process from start to finish can take as little as 24 hours, compared to weeks of earth moving equipment, digging and mess for standard pipe replacement and your pipes are strengthened and durable for decades to come. Read More

Hot Water
When choosing a hot water heater for your Springfield property it's important to look at the bigger picture, including the ongoing costs. While electric hot water heaters are attractive with low purchasing prices, they will cost a considerable amount in electricity over the next 10-15 years to run.

Fluid Plumbing experts know the full range of hot water products, including green energy solutions to help you find the best solution for your property needs. We work with you from planning and research to installation and maintenance to give you the absolute best long-term hot water system solution for your home. Read More

Commercial Plumbing
No matter what type of business you are in, your work facility undoubtedly has some form of plumbing installed. Whether you are operating a retail store and only have an employee bathroom to deal with or you run a hospitality venue with a day spa, swimming pool, showers and more, you'll need assistance in keeping that plumbing system fully operational for both your employees and customers. That's where we come in. Read More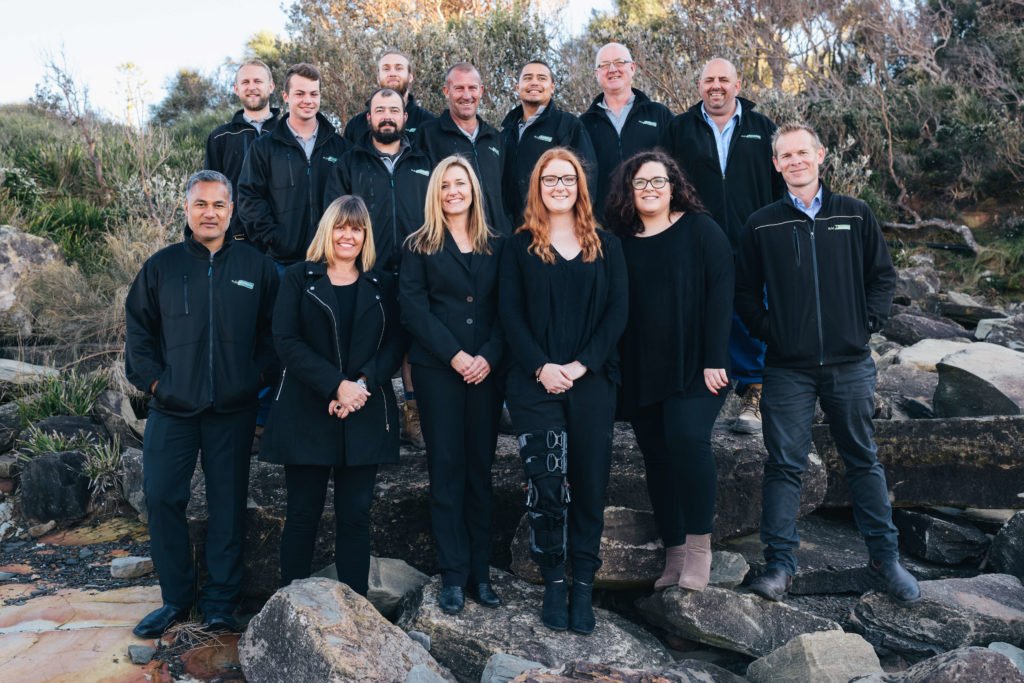 No Interest Finance
Our Customer Reviews