Your Local Plumbers in Lisarow, NSW
WE ARRIVE ON TIME, EVERY TIME
Trusted local plumbers for over 20 years
Over the last two decades, Fluid Plumbing has built a reputation for reliability and quality. No matter how complex your plumbing situation is, we have the experience and hands-on knowledge to handle your plumbing problem with aplomb. Our expert team consists of licensed and certified plumbers, who are deeply committed to the quality of their work and to the safety of your Lisarow home, family, or business.

We conduct a thorough inspection of your property before we begin any work to ensure that we correct the root of the issue rather than cover over the symptoms. Our goal is to get the job done right the first time for your absolute satisfaction and peace of mind. We'll keep you informed on what the issues are so that together we can take the necessary steps to ensure similar problems do return in the future.

We treat your home with respect and care to clean up after we've finished, leaving your property sparkling clean and ready to go when you turn on the taps.

You can count on Fluid Plumbing for friendly, reliable service with a quality-work guarantee. Our loyal Lisarow customer base is a testament to our continued efficiency, reliability and first-class plumbing solutions. Give us a call to see how we can assist you today.

Our Services
Emergency Plumbing
Being stranded with a plumbing emergency on a long weekend can be a stressful experience. At Fluid Plumbing Services, we work hard to ensure that no one ever experiences a painful and potentially costly plumbing problem where help is not at hand. That's why we have a dedicated and reliable emergency response service that is operating every day of the year, round the clock, to answer your call and get your situation seen to ASAP.

The risk of costly damage to your Lisarow property increases if you can't get an emergency plumber to assist you quickly. It can take a surprisingly short time for a burst or leaking pipe to create havoc, which is why Fluid Plumbing Services are on hand to address the problem, fast.

Once you place your call with us, we'll send someone to your Lisarow location as quickly as possible and show up ready to get to work right away. It's just another way we are working to maintain incredible customer care and dedicated plumbing services. Read More

Blocked Drains
Fluid Plumbing Services are proud to offer a team of supportive, qualified and licensed plumbers serving Lisarow. One of the most common issues we encounter on our rounds is blocked drains, which is why our plumbers are highly skilled in repairing them and have the hands-on experience to resolve any problem we come up against.

A blocked drain in your home can cause serious issues if left unchecked. Whether it is your kitchen sink, shower, bathtub, or toilet, the experts at Fluid Plumbing Services have the skill, experience and equipment to fix the problem with fast efficiency, no matter how stubborn.

It's important to be alert and recognise drain issues early for faster and more affordable plumbing repairs. Most people don't realise how significant the damage from blocked drains can be over time. It is in your best interest to fix blocked drains right away to avoid the risk of flooding, broken appliances, substantial pipe damage as well as health risks within your home or office. No matter how insignificant your drainage problems might seem, give the professionals at Fluid Plumbing Services a call to get your drains cleared.

We make the job easy with high-pressure water jets to help completely eliminate buildup lightning fast. Our highly trained technicians are equipped and ready to help with reliable, expert services Lisarow residents can trust and rely on to get the job done right, the first time. Read More

Gas Fitting
Fluid Plumbing Services offer an experienced team of licensed and experienced gas fitters, for safe and affordable gas works across Lisarow and its surrounds. From general maintenance checks and gas system repairs to new gas installations, we are committed to excellence in everything we do. Talk to us about our expensive range of services and competitive quotes to make your home renovations or upgrades a reality.

If you have recently purchased commercial or residential real estate we highly recommend taking the precaution of getting your gas lines checked. There is no telling how well the previous owners cared for their gas system or what damage or faults you may have inherited. Having a check for potential risks throughout the entire system as well as the components gives you peace of mind that your property, family and employees are safe.

Fluid Plumbing Services offer complete gas evaluations on any Lisarow property to assess risks and pick up any damage or maintenance needs. We also make sure the existing systems meet all regulatory and safety requirements.

Our team takes pride in the honesty and integrity of all our work as well as our outstanding commitment to customer service. We believe that gas checks and gas safety are essential for every home which is why we work hard to make our prices affordable and easy to access for everyone on the Central Coast, including our Lisarow residents. Read More

Pipe Relining
If your pipes are cracked or worn you don't necessarily need to have them dug up and replaced. In certain cases, Fluid Plumbing Services can easily insert a new lining that adheres to the existing pipes and provides watertight strength and durability that will last.

Pipe relining uses a fabric liner soaked in resin that is applied to the inside of your pipe using compressed air. We'll flush your pipes with hot water to cure the resin for strong application and pipe durability. The resin typically sets within a day and can last for up to 50 years.

While some plumbers are happy to dig up your pipes to replace them, it is definitely not the easiest solution for your wallet or your property. As well as taking your pipes offline for longer, you'll be left with a muddied yard that will take time and effort to rejuvenate. Fluid Plumbing Services always look for the right solution that will not only address your plumbing requirements but also work to your budget and save you time.

Lisarow residents are able to rely on Fluid Plumbing Services' 20 years of experience in the plumbing industry to provide quality service and workmanship for any plumbing job, any time. Read More

Hot Water
Fluid Plumbing Services are the specialists to turn to when it comes to hot water services in Lisarow. We provide an extensive range of hot water services, including installation, maintenance and repair to ensure you have the widest choice and the best match for your home or business needs. Our friendly and professional team offers installation, service and repair to make sure you have the hot water system you need for your home or business and it's working well.

Finding the right plumber can be tough if you have an existing system that needs repair over time. Even if we didn't install your current hot water system we can still assist in keeping it running efficiently. As an industry leader, we make sure we stay up-to-date on the latest technology with ongoing training, allowing us to address a wide range of hot water system issues with confidence and ease.

Fluid Plumbing Services aim to keep our services as affordable as possible so that your family or Lisarow business won't ever have to go without hot water or be concerned about sudden hot water failure. Read More

Commercial Plumbing
No matter what type of business you are in, your work facility undoubtedly has some form of plumbing installed. Whether you are operating a retail store and only have an employee bathroom to deal with or you run a hospitality venue with a day spa, swimming pool, showers and more, you'll need assistance in keeping that plumbing system fully operational for both your employees and customers. That's where we come in. Read More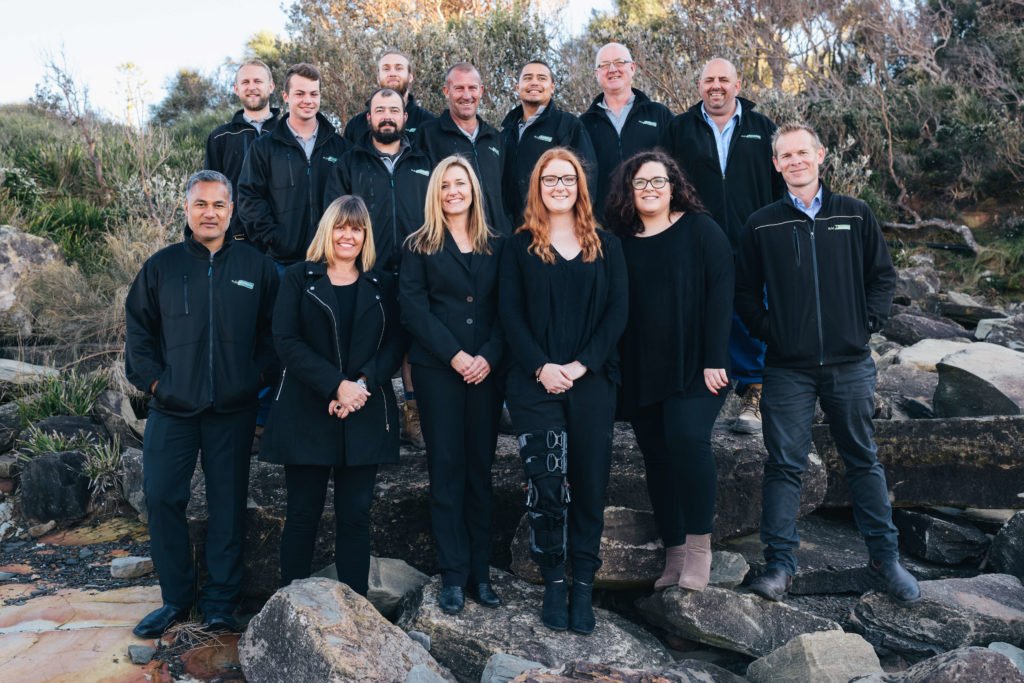 No Interest Finance
Our Customer Reviews