Your Local Plumbers in Gungahlin, ACT
WE ARRIVE ON TIME, EVERY TIME
Trusted local plumbers for over 20 years
Our expert team at Fluid Plumbing Gungahlin have been working locally for over 20 years to bring reliable plumbing and gas solutions, installations and repairs to homes throughout the ACT region.

Our reputation for outstanding plumbing service comes from insisting that we only employ dedicated, licensed plumbers who care about the property they visit and the quality of the solutions they provide. This is even more important in Gungahlin with so many properties being subdivided and split to multiple titles, exposing old plumbing issues and putting pressure on property owners to make big and sometimes sudden pipework and gas changes.

We know that plumbing problems can strike at the most inconvenient time which is why we promise to get to your property quickly, provide upfront and honest quotes and help you out with financial payment plans if you don't have cash available on the day.

We make sure our team stays up to date with their training so they can provide the very best installations and fixes that meet NSW and ACT plumbing standards. We also stay current with the latest technologies from the biggest brands so that we can keep up with your smart and eco home.

As well as our standard office hour services the Fluid Plumbing Gungahlin team are on standby to provide assistance 24/7 with our emergency call-out service. We know it's important to receive a fast fix on any blocked drain, pipe problems, hot water or gas issues before they get out of hand and cause serious damage to your property.

Our Services
Emergency Plumbing
Fluid Plumbing does not currently offer after hours service in Canberra. We can solve your plumbing problems between 7 am and 5 pm Monday to Friday.


Blocked Drains
No matter if your blockage is inside or out, you'll need to apply a solution early to avoid damage and bigger issues that take a longer time to resolve. Blocked drains may seem like a small problem but they can escalate rapidly, leaving you with pools of putrid water or even backflow that can damage your home and cause health problems. Getting in fast and applying the right solution early is the best way to treat a blocked drain. During our visit, our experts at Fluid Plumbing Gungahlin can let you know how the problem occurred so you can avoid blockages and plumbing callouts in the future. Read More

Gas Fitting
Gas use comes with big health and fire risks that you need to take seriously. Even for something as simple as removing an unused gas heater from your home, you can't do it yourself. Gas fitting is a specialist service which means that all of your current gas appliances and fixtures as well as anything you plan to install or change in your Gungahlin home requires certification from a licensed gas fitter. Whether you are installing a new gas oven or stovetop, continuous gas hot water or outdoor barbecue, call our skilled and licenced Fluid Plumbing gas fitters for information, safety checks and competitively priced installations.

Pipe Relining
Fluid plumbing have been around long enough to remember a time when worn pipes had to be dug out and replaced. It's a tough job that takes weeks, requires expensive equipment and makes a mess of your garden. Thankfully, new technology comes to the rescue with pipe relining. We can check the condition of your existing pipes, even those that run underground and under your house with non-invasive CCTV technology. If your Gungahlin house pipes are worn but not broken we can adhere a strong new lining that will extend your pipe life for decades more - no digging, no mess and for far cheaper than previous pipe replacement methods.

Hot Water
Hot water systems often get overlooked in our Gungahlin homes, leading to long-term damage through corrosion or build-up of minerals that are naturally found in town water. We get why your hot water heater might not get the maintenance and attention it needs, it's usually tucked out of the way and runs well enough on its own. When you get proactive about servicing your hot water heater you can gain years more life and efficiency from it as well as catch issues before they cause a complete system failure. If you do need a hot water replacement, regular serving can give you plenty of notice so that you can plan the right replacement and gather the required finances instead of scrambling to fit whatever you can in if your hot water dies unexpectedly. Read More

Commercial Plumbing
No matter what type of business you are in, your work facility undoubtedly has some form of plumbing installed. Whether you are operating a retail store and only have an employee bathroom to deal with or you run a hospitality venue with a day spa, swimming pool, showers and more, you'll need assistance in keeping that plumbing system fully operational for both your employees and customers. That's where we come in. We are experienced professionals who can help you maintain your commercial plumbing system so that it runs smoothly and efficiently. Contact us today for more information.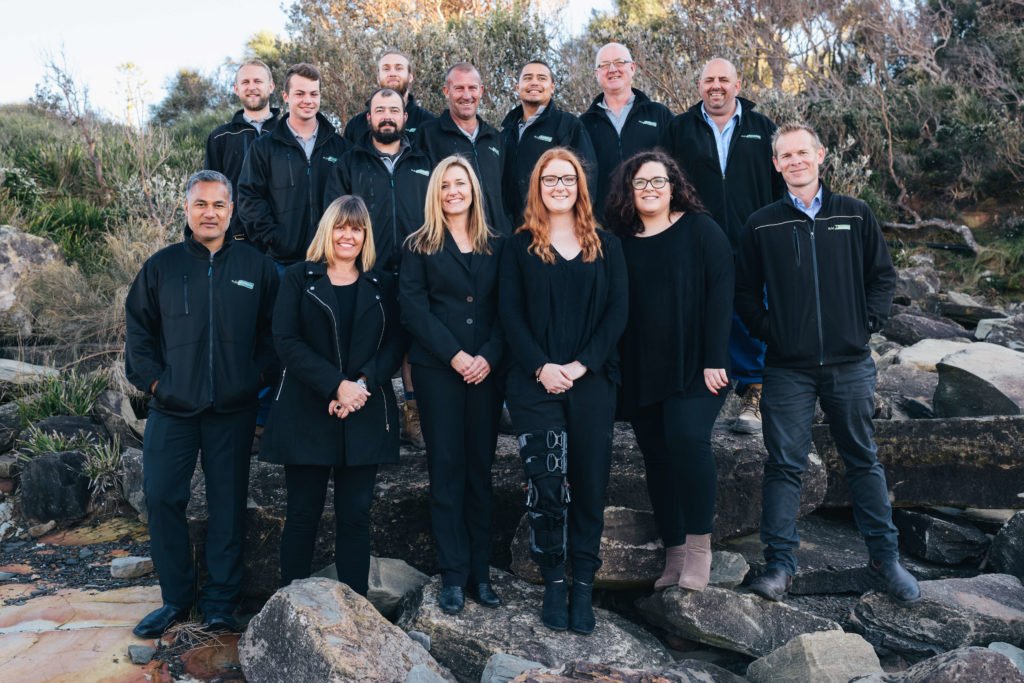 No Interest Finance
Our Customer Reviews