Your Local Plumbers in Cardiff, NSW
WE ARRIVE ON TIME, EVERY TIME
Trusted in Cardiff for over 20 years
Fluid Plumbing Services are your one-stop shop for all things plumbing and gas in Cardiff and the surrounding areas. Our clientele includes both residential and commercial customers throughout the region. We consistently wow our clients with our expert plumbing and gas services, coupled with exemplary customer service. If you've been looking for a good plumber in the Cardiff area, you can stop looking; we're the only plumbing service you need!

Our Services
Emergency Plumbing
If there's one thing for certain about plumbing problems, it's that they tend to appear when you least expect. When this happens to you, there's nothing worse than not being able to get a plumber out to your location until the next day or even after the weekend. This will never be the case when you work with us because we offer our services around the clock. No matter what time or day it is, we will send someone out to your Cardiff home or business right away to resolve whatever issue you are having. Read More

Blocked Drains
Blocked drains are quite common and make up a large portion of the jobs we complete. Whether the blockage is due to hair in your shower drain, cooking oil residue in your kitchen sink or even a tree root growing through your pipes, our expert plumbers can fix it. We use state-of-the-art technology to find and eliminate the blockage without causing damage to your plumbing. We'll even advise you on how to prevent similar blockages in the future. Read More

Gas Fitting
If you are inexperienced with gas fitting, it can be incredibly dangerous to try to do yourself. When working with gas, there is always the risk of starting a fire or causing an explosion. For your safety and that of your family and property, you should always leave this task to the professionals, like our technicians here at Fluid Plumbing Services. We'll take all necessary precautions to keep your home and loved ones safe while we work. Read More

Pipe Relining
When it comes to repairing cracked or broken pipes in your plumbing system, there are several methods available to you. Unfortunately, many of those methods require digging a large trench on your property to gain access to the pipe. This can leave you stuck with an unsightly mess, and it can require a lot of time, effort and money to restore your landscaping afterwards. If this sounds like an ordeal through which you don't want to put yourself, you're in luck. Here at Fluid Plumbing Services, we offer pipe relining, enabling us to fix your pipe with no digging whatsoever! Read More

Hot Water
Having hot water in our homes is something that most of us have come to expect. It can be quite a shock when it goes out. When you work with us, we'll come by your property on a regular basis to check on your hot water system and make sure that everything is working as it should. If you are in the market for a new water heater, we'll help guide you in choosing the right one for your home and your family's needs. We take care in choosing only the highest-quality brands to work with, so you can rest assured that you are getting a water heater that will stand the test of time. Read More

Commercial Plumbing
Commercial entities have different plumbing requirements than residential customers do. You need a plumber who is experienced in this area. Our team has worked with businesses in a wide range of industries, from hospitality to industrial, so we have the skills and expertise to handle your commercial plumbing needs. We'll work with your Cardiff business to determine the appropriate plumbing solutions to meet your needs while staying on budget. Read More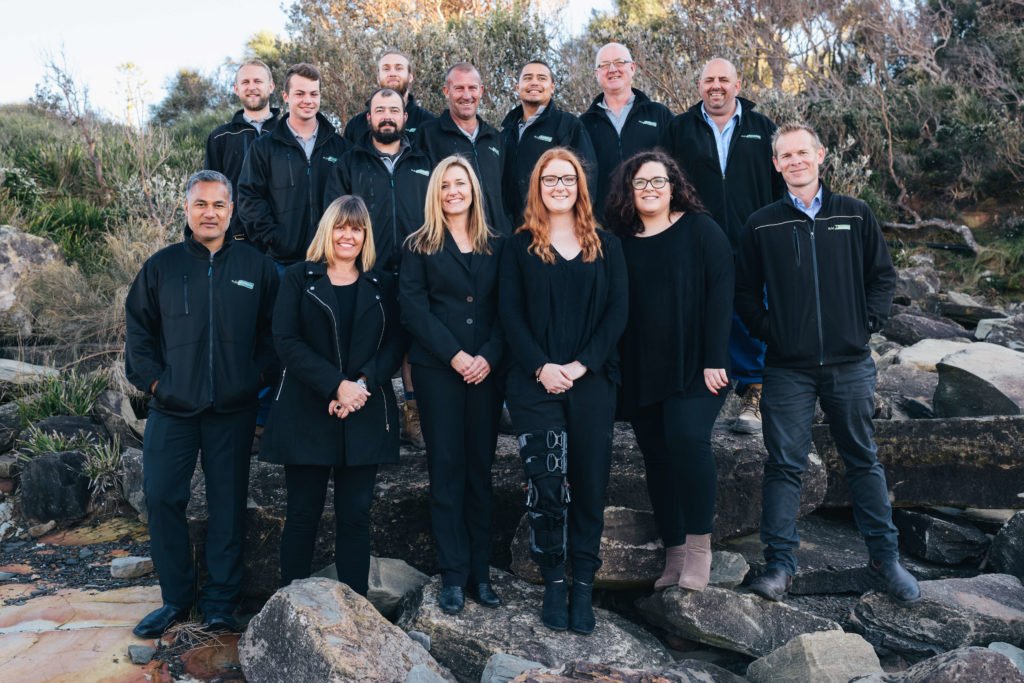 Hear What Our Satisfied Clients Have to Say
Very happy with the quick response and the work of Justin at our place. From the initial call at reception to the final confirmation, the Team at Fluid Plumbing are both professional and friendly!
No Interest Finance
Our Customer Reviews