Emergency Plumber in Canberra, ACT
WE ARRIVE ON TIME, EVERY TIME
Trusted for Over 20 Years
The Blocked Drain Experts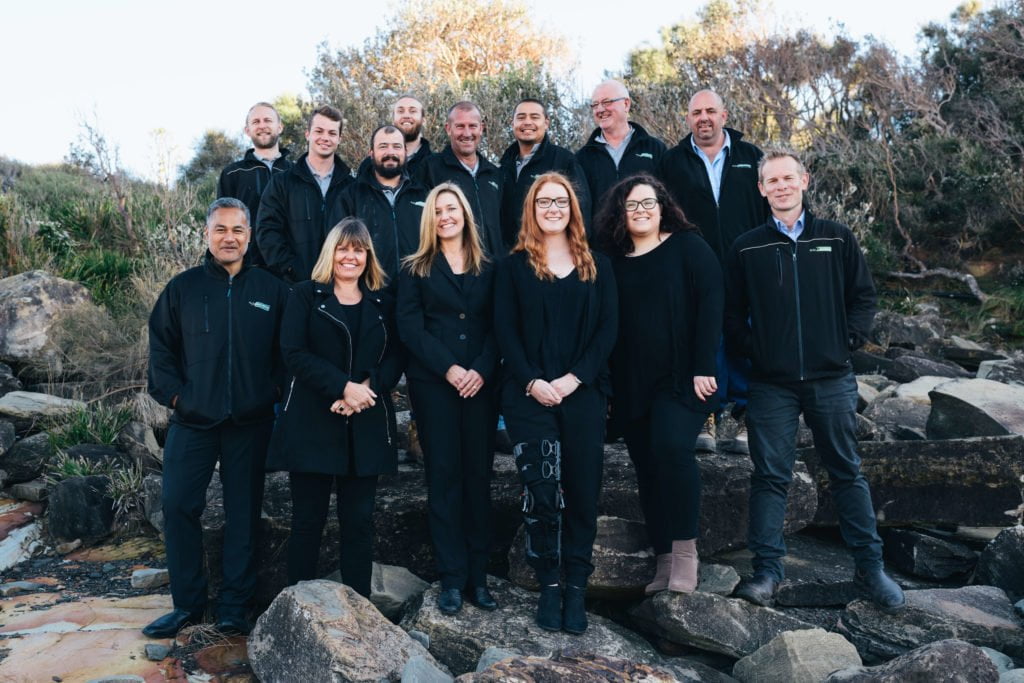 A burst pipe, toilet overflow, hot water outage or gas issues can be a serious risk to your Canberra property as well as add stress to your day. Even a small water leak can increase in volume incredibly quickly, causing significant and costly damage. Because of the risks, you can't wait until regular office hours or for a busy plumber to have an opening in their schedule to get your problem seen to. That's why Fluid Plumbing has a priority service for emergency plumbing call-outs.
We'll handle your issue with care and attention to sort you out with professional and reliable solutions with upfront quotes, competitive prices and finance available for those unexpected bigger expenses.
The team at Fluid Plumbing Canberra is backed by more than 20 years of plumbing experience. Over this time our expert plumbers have seen just about every possible scenario and know how to tackle any job, big and small, for the best results, proven solutions, no fuss and minimal downtime to your water and gas supply.
We know how important the issue is, but also how important your time is too so we work fast, using our skill and training to cut back on work time without taking any shortcuts on workmanship. We believe in our ability so much that all our work is backed by a 365-day guarantee so that if what we repair breaks, we'll come back and get the problem fixed for good, for free.

What is Emergency Plumbing
Defining an emergency can be a little tricky, especially if you haven't been through a plumbing crisis before. That's why we are open to discussing any problem you have outside of normal business hours, rather than forcing you to wait, only to find out that you needed to deal with it 12 hours ago. Even if the problem looks small on one side of your wall, there could be more going on behind the plaster or underground that you can't see.
If you notice something amiss and have concerns for your property or your safety it pays to give the Fluid Plumbing emergency team a call straight away every time. You can give us a description of what is going on over the phone and we can walk you through a few possible scenarios and short-term solutions to determine if you want a professional call out right then, or if you want to wait for regular servicing hours. To help with this we'll also explain the costs involved so you know what your options are upfront.
If you know you need help without any pre-assessment, just say so and we'll dispatch someone right away to be at your Canberra property door in no time.
How Do Emergency Plumbing Services Work?
When you ring our emergency plumbing services a certified plumber or gas technician will answer your call and walk you through some basics. Our Fluid Plumbing trucks are fully stocked so all we need to do is jump in and drive to your door. All our technicians are locally based in Canberra so getting to you won't take long.

We'll start with a quick and thorough inspection of the problem area and assess if that is the heart of the trouble or merely a symptom of a bigger issue. Most of the time all that is required is a repair, which we can fix with a reliable and long-term solution using the parts and equipment we have stocked and ready in our truck. We see plumbing repairs from wear and niggling issues all the time so it's right in our wheelhouse for fast turnarounds and guaranteed results.

In the rare case that you require a completely new unit and we don't have anything available we will make sure there is a solid temporary solution in place to protect your property and allow you to use your facilities as much as possible. We'll work fast and draw on our years of experience with reliable providers to get what you need from our warehouse or through our stockist and be back to install it as soon as humanly possible.

If you have any questions on your initial call, during our work or afterwards you are always welcome to ask, we love to keep people informed on the issues we find and make sure you get 100% satisfaction guaranteed.

What are the Benefits of Emergency Plumbing?
Water damage from leaks can damage plaster walls, carpets and floating flooring very quickly as well as cause tiles to shift or come free if enough water is leaking behind them. While the plumbing issue can normally be handled quickly and easily, repairing damage to your property can be a lot harder.

If left to set-in water damage can be incredibly costly and time-consuming to repair as well as posing a health risk to residents and pets as bacteria builds up in flooring and walls and the damp conditions become a breeding ground for mould and mildew.

That's why you need to call someone quickly to have your plumbing problem assessed. We make it easy and convenient to get in touch with us no matter what the time is or the day of the week so that you don't have to waste time trying to contact every plumber in Canberra or solving things yourself from YouTube channels. Our plumbing solutions are fast, accurate, affordable and safe.

We'll also take the time to explain your issue and what caused it so you have an understanding of what happened which can be useful for preventing issues in the future.
What Emergency Plumbing Solutions are Available In Canberra?
Not every plumber in Canberra is available for after-hours and weekend work, and some only make bookings for two weeks' time, leaving many in the lurch without hot water or perhaps no water at all if mains need to be switched off to stop a leak. We don't want you to be in this stressful situation of not knowing how to manage your day or who you can turn to.

As well as offering fast and reliable plumbing and gas fitting services during business hours we stay switched on at night with ready-to-go licensed plumbers and trucks to handle whatever emergency, large or small, you are facing.
Why Choose Fluid Plumbing
As a trusted name in plumbing for over 20 years we know how important it is to exceed customer expectations so you'll love working with us again, which is why we arrive on time, every time and offer flexible payment plans along with $0 call outs and flat rate pricing to make your plumbing job straight forward and stress-free.

If your plumbing or gas issue is urgent be sure to call our emergency plumbing service so we can have licensed and insured professionals to your Canberra property that same day.

Our Customer Reviews
No Interest Finance