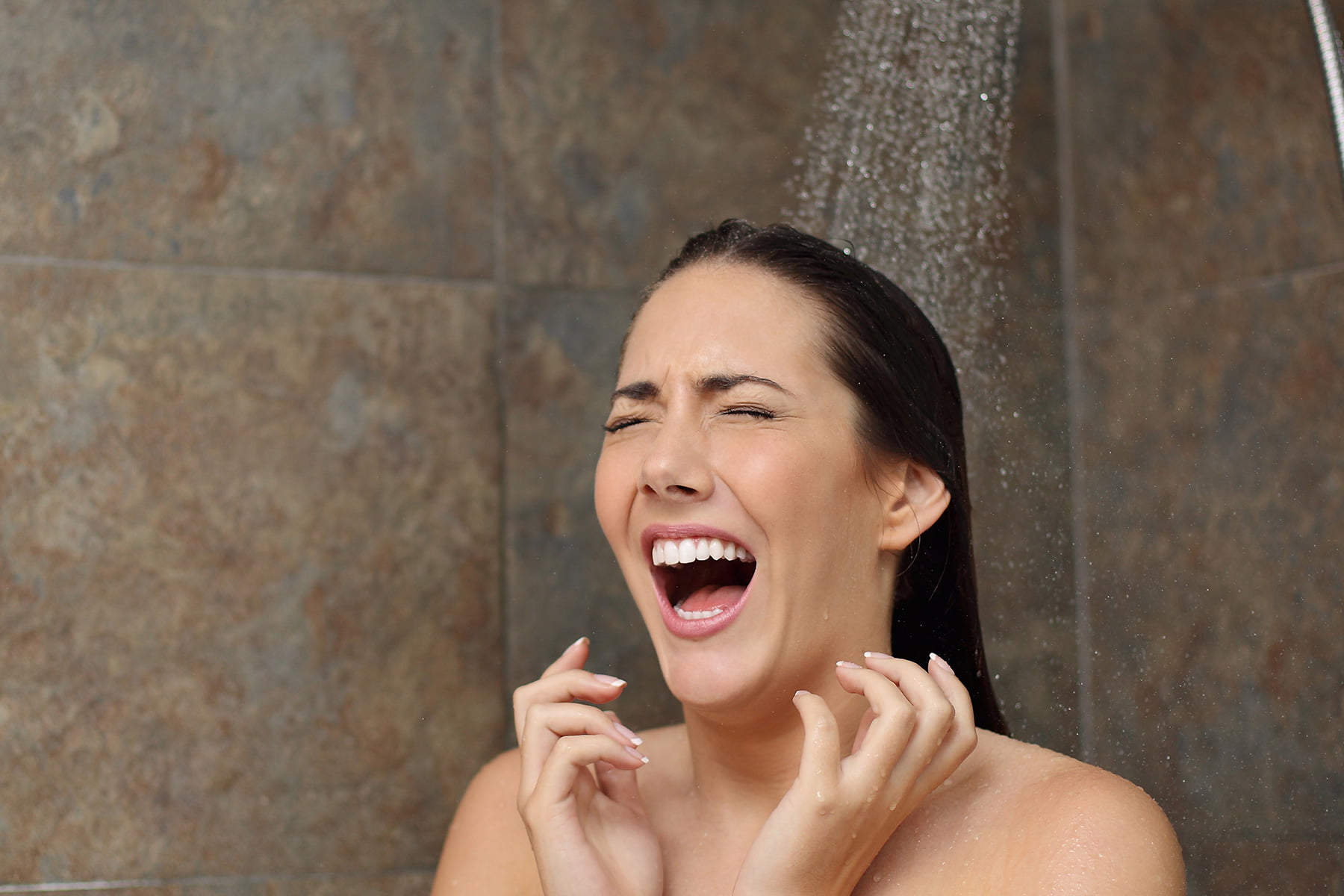 If you are researching hot water systems, chances are you've suddenly been handed a dose of cold water. Hot water systems have a nasty habit of dying without warning, probably at the worst possible moment for your finances.

If you are in the cold, you're not alone. Most people who come to us for a hot water service replacement do so because their old system has failed. There are other reasons for a service replacement which include system upgrades and a desire to increase their current water capacity.

While it is an expensive item to replace, the right hot water system is also a great investment for your home as a new system gives you a chance to:

Improve your home's energy efficiency
Provide a long-term, reliable system for hot water
Get the right size unit to meet your home hot water use needs
Reduce greenhouse emissions if you switch to gas, solar or heat pump
Most hot water service systems last around 10 to 15 years for electric units, and a little less for gas. If yours is at that later stage of life, it might be time to think about putting it into retirement and bringing in a newer model, before problems arise.

Replacing your hot water system before it breaks gives you the power and flexibility to do some solid research and buy a unit that is value for money and have it delivered when it's convenient for you.

How Much Do Hot Water Systems Cost?
The type of hot water system you choose, the tank capacity and the brand will have an impact on the amount you pay. The upper limits in the price range have larger, more reliable tanks or are a higher quality brand or are tankless.

The table below shows which price range you can expect most units to fall into.

| | |
| --- | --- |
| Water Heater Type | Purchase Price Range |
| Electric | $450 to $1,800 |
| Gas | $750 to $1,600 |
| Solar | $4,000 to $8,000 |
| Heat Pump | $3,000 to $4,000 |
These prices do not include installation, which can be expensive for the more complex jobs like tankless and solar or switching from your original heating power source to a new one.

While the greener energy options are more expensive, they can significantly reduce your running costs and government rebates may be available to help with the purchase costs.
Hot water system running costs
The prices above don't cover the ongoing costs of your system. This is definitely something you want to factor into your purchase decision as the cost can add up over time.

Water heating makes up around a quarter of household energy use. If you have a busy household, it could actually be more. Spending a little more on a hot water system that reduces your water consumption might pay off over the next few years.

The table below shows the estimated running costs of different types of hot water systems in Victoria over a one-year period. The figures are modelled on a water capacity of 120 litres a day, which is roughly the equivalent of a three-person home.

| | |
| --- | --- |
| Water Heater Type | Estimated Annual Energy Cost |
| Electric – peak tariff | $780 – $925 |
| Electric – off-peak | $700 |
| Gas | $295 – $665 |
| Solar | $65 – $365 |
| Heat Pump | $160 – $385 |
Data source: Canstar
The table is a guideline only. Your exact costs will vary depending on your home use as well as the type of hot water system you install.

It's important to note that not every household has access to all the available options. Natural gas and off-peak electricity tariffs are not available to all homes and solar panels are sometimes hard to place in sunny positions.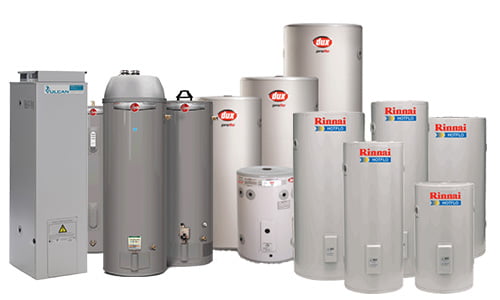 Which Hot Water System Do I Need?
There is a lot to consider with your hot water service selection. As well as the size of the unit to meet your household usage needs, you also need to consider what type of unit is best: Electric, Gas, Solar or Heat pump?
Water Service Types
There are two types of hot water service systems to choose from.

The traditional storage water unit. These heat and maintain a tank of water for your use. This is the most common type of household hot water system where hot water is instant but limited to the tank's storage capacity.
Tankless or continuous water heaters. These rapidly heat water as you use it. Tankless are more expensive than those with tanks and it will take a couple of minutes to heat up but you get access to hot water without limit and it is more energy-efficient.
You'll find both types of systems available across all water heater styles: electric, gas, solar and heat pump varieties.
Water Service Styles
There are four styles of hot water systems to choose from: electricity, gas, solar or heat pump.

Typically the easiest option is to choose to match your replacement with the style already installed.
Electric
The most popular choice by far, electric heating units are the cheapest to buy and install but the most expensive to run. If you are lucky enough to have access to off-peak rates then you may need to pay a little more for a bigger storage tank.
Gas
Natural gas is a good option if you have a connection to it. As well as being cheaper overall, gas prices are consistently low regardless of the time of day. If you don't have a connection to natural gas there is the option to use LPG bottles, however, the costs are significantly higher and you have the inconvenience of organising bottle swaps, which also reduces your hot water reliability.
Solar
Solar energy is on the rise as more people turn to green energy and look to cut their dependency on the expensive power grid. While the systems are more expensive to buy and install you can expect to make that money back as your power bills will sharply decrease. The main annual costs for solar only come from those times when a backup power supply is required, otherwise, for solar only, it is completely free.
Heat Pump
Heat pumps work by taking heat from the outside air and reusing it for your water. They are estimated to be three times more energy-efficient than electric heating systems. They are excellent additions to solar-powered homes and, because they are green energy, it is worth enquiring about government rebates to help with the costs. One drawback is they are noisy. Not only do they need to be installed outside with good ventilation, but you will also need to make sure they are a good distance from neighbours fences.
Water Service Size
The size of your hot water system is going to have a big influence on the cost: Larger tanks cost more money, however, for those with busy households, this might be the best option.

As a guide, we say that each person uses around 50 litres of hot water a day. This may be more for those who love a long shower or frequently set the washing machine cycle to hot.

In general, you can expect that for a four-person household, a hot water system size will need to be:
Electric: 125–160L tank for a continuous flow or 250–315L for off-peak.
Gas: 135–170L tank.
Heat pump: 270–315L tank
When it comes to solar you do need both solar collector panels and a storage tank. Two panels would be enough (four square metres of solar collector area) to cover the hot water needs of a four-person home along with a 300–360L tank.
Water Service Brands
Now that you know the type and size you need for your home, all that is left to do is decide on your brand.

If your previous system was reliable and worked as requested it's a safe bet to buy it again. If you would like some help on brand choice, you can also go to customer surveys.

Canstar Blue's customer survey found that Solahart water heaters performed best overall. Solahart won by a mile (second year in a row), being the only brand to receive a 5-star rating across all the categories;

Overall satisfaction
Effectiveness
Reliability
Value for money
Quietness while operating
Easy of use
Vulcan and Dux were the next in line with 4-stars in each category.

Chromagen performed exceedingly well in all categories except for quietness while operating (3 stars), while at the other end of the spectrum, Bosch and AquaMax each scored three stars across all categories.
Delivery Cost and Accessibility
When you are finalising your hot water service budget leave some room for delivery costs.
Some vendors will provide shipping fees in the overall price and others will require you to pay extra.

How much that is will depend on the size of the unit, the travelling distance as well as any accessibility issues. If you have difficult access areas (like stairs) this will most likely increase your delivery costs and possibly also installation costs if it takes technicians longer to get into the workspace.
Hot Water Installation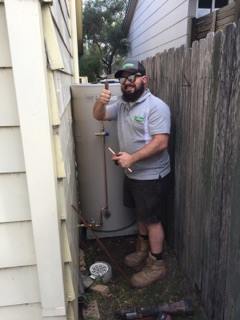 Hot water system prices do not include installation. You will need a professional to do the installation, be that for gas, electric or solar.

For electric heating, gas or pump-style units that are a straightforward swap of one unit for another similar one, work can be done in two to three hours, costing somewhere around $220 and $660.

Labour costs can be high for the units that are more complex. For example, solar power is comparatively more expensive and time-consuming to install and may take a couple of days to complete. Switching to a different energy style will also take more time and incur higher fees, plus the additional costs of new fittings and pipes. Costs for switching to another unit style could be anything from $1,500 to $3,000.

Make sure you get some quotes to compare and factor this into your overall budget.
Disposal of the old system
A lot of customers overlook old unit disposal. This is not always part of the service so check with your installation provider to know what the process is.

You may be able to get the installation crew to remove it for an additional fee or it might be free if you sign up with the company for ongoing maintenance, to keep your hot water service in great condition and prolong its life efficiency.
Government rebates
In an effort to encourage sustainable living, there are cases where rebates are available to help reduce the cost of solar energy and heat pump purchases.

Depending on your state codes and your location, you may be eligible for up to $1,200 to help you go green. It's well worth checking with your local council for what's possible in your location.
Trusted Plumbing Services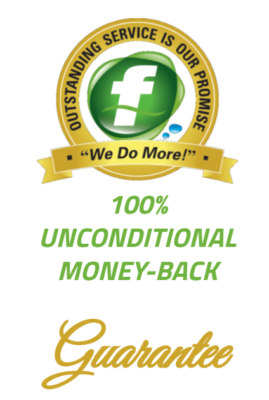 Fluid Plumbing Services work hard to give you the highest quality hot water systems for the best prices possible. We partner with the industry's top brands to bring you reliable and trusted service and products. Our gas and electric models allow you to choose the best system to meet your needs and budget.

Let our expert technicians in hot water systems on the Central Coast install and maintain your hot water service for longer life and higher efficiency, or for hot water systems in Newcastle, get in touch with us to see what we can do to keep you in hot water.
UPDATE: Fluid Plumbing now services and installs hot water systems in Canberra and Queanbeyan.