Your Plumbers in Edgeworth, NSW
WE ARRIVE ON TIME, EVERY TIME
Trusted in Edgeworth for Over 20 Years
Satisfaction Guarantee
No Surprises Guarantee
Workmanship Guarantee
We respect your time and family
We value your home
We offer interest free finance
Whether you live in a home in Edgeworth or operate a business in the area, you'll undoubtedly need the services of a plumber at some point over the years. When the time comes for you, Fluid Plumbing is here to help. Our customers throughout the Central Coast region love our technicians for their professionalism, punctuality and high-quality workmanship. In fact, we guarantee all of our installations and will come back immediately if something isn't exactly right. You can trust us to keep your plumbing system flowing smoothly over the years.
Call now for service you can trust.
Blocked Drain Experts
$99 Jet Blaster & Camera Inspection (save over $300)*
We will clear your drain with a high-pressure jet blaster that cuts through debris, tree roots and other blockages. We will use a remote camera to inspect the pipe and confirm it is cleared.
90 min Guaranteed Service
We will dispatch a plumber to you within 90min of your phone call, otherwise you will receive a 15% discount.
This offer applies mon to Friday 7:30am till 4pm normal work days does not apply to weekends or public holidays.
365 Day Warranty
We will return free of charge in the first 365 days should your drain block again.
For all your blocked drain needs, call your local plumbers at Fluid Plumbing Services today.
Why use Fluid Plumbing?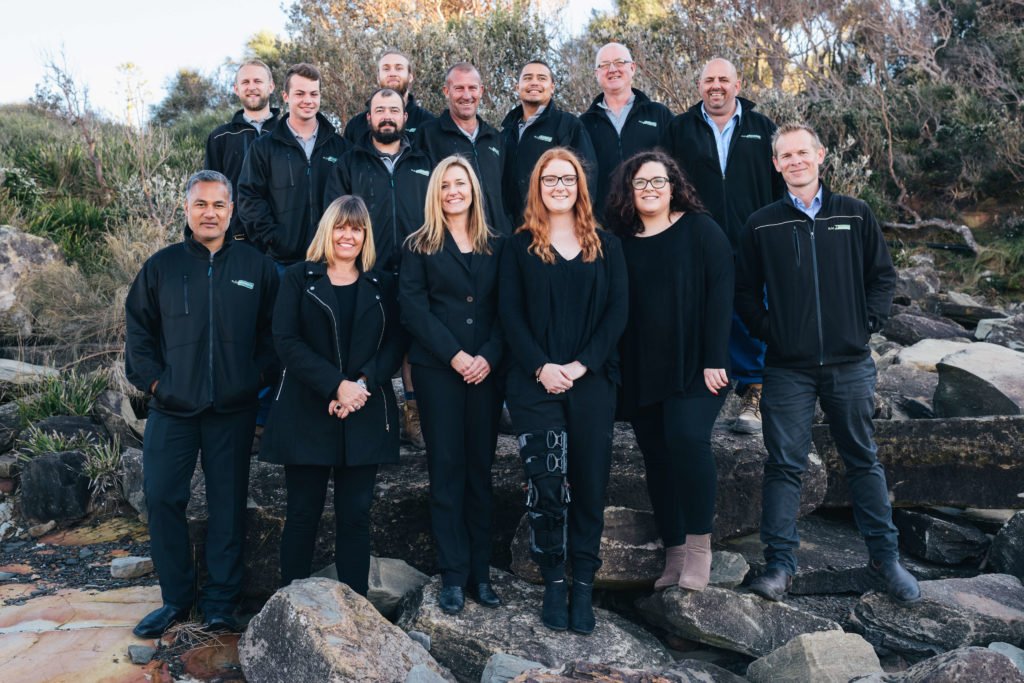 Emergency Plumbing
It is next to impossible to predict when you might encounter a plumbing issue, and it could even happen in the middle of the night. We are here for you even when many other plumbing companies aren't. For all your emergency plumbing needs, you can reach out to us around the clock, and we'll send someone to your Edgeworth home or business right away. Fast service could make the difference between solving the problem quickly and causing significant water damage to your property, so you really can't afford to wait until normal business hours for a plumber to arrive.
Blocked Drains
We get called out to Edgeworth homes and businesses to fix blocked drains more than any of our other services. This is one of the most common plumbing problems, so it is likely to happen to you at some point. When we arrive at your home or business, we'll locate the blockage as quickly as possible so that we can remove it safely. We'll also repair any damage to your pipes and offer advice to help you prevent similar issues in the future.
Hot Water
If you love taking hot showers, you're going to need a high-quality water heater for your Edgeworth home. Here at Fluid Plumbing, we work with some of the best brands in the industry, bringing their illustrious products to you. We'll work with you to help you select the most appropriate hot water system for your home and budget, and we'll handle the delivery and installation for you as well. Once your new system is installed, we can help with any ongoing maintenance and repairs needed to keep your system running smoothly.
Gas Fitting
Natural gas is a popular choice to power a variety of household appliances and commercial equipment, as it is generally more affordable than electricity. However, you should never attempt to do any gas fitting work on your own, as the risk of fire or explosion makes the task highly dangerous. Our technicians are experts in this area and know exactly how to install new gas lines and set up appliances with minimal risk to your Edgeworth home or business.
Commercial Plumbing
Businesses need plumbing services just like homeowners do, but their needs are not the same. For starters, commercial organisations typically have much more extensive plumbing requirements, and this means that they need plumbers who are capable of handling large, complex jobs. Over the two decades that we have been in business, we have worked with Edgeworth companies in a wide range of industries, and we will gladly add your organisation to our list of satisfied commercial clients. Whether you need maintenance on your facility's plumbing or need an entirely new system put in, you can count on our expert plumbers to get the job done right.
Customer Testimonial
"Justin the technician that visited the premises was very professional and kept me informed."
~Michael T
You can count on us for Edgeworth plumbing services. We arrive on time, every time. Call us now!
Interest Free Finance
Our Reviews
CALL YOUR LOCAL PLUMBERS TODAY