McDonald's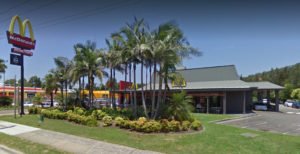 Just about everyone in the world recognises the Golden Arches, so it is quite an honour for us to have the privilege of working with such a popular restaurant. Because of its popularity and constant flow of customers, McDonald's needs plumbing problems to be dealt with as quickly as possible so that they can go on serving their diners. That is why the Maccas counts on Fluid Plumbing for emergency plumbing services at its locations in Tuggerah, Wyong, Lake Haven, Swansea and Morisset. We guarantee that our team will arrive on-site within one hour to fix any problems.
Cafes and Restaurants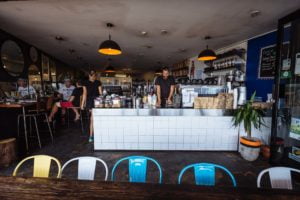 In addition to McDonald's, we also work with dozens of other restaurants and cafes along the Central Coast. They also rely on us for our emergency plumbing services. In addition, we assist with blocked drains as needed and with hot water and gas fitting for new kitchen appliance installations.
Good Guys

Good Guys is a popular chain of retailers offering home appliances at affordable prices. We are proud to partner with the organisation's Erina, Tuggerah and Lake Haven stores. Any time a customer purchases an appliance that will require plumbing or gas fitting services during the installation process, Good Guys recommends us as their preferred installers. We assist their customers with getting their new appliances up and running as quickly as possible.
Shopping Centres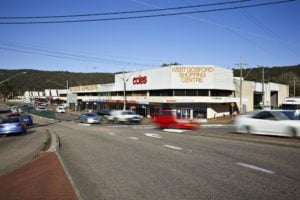 We work with shopping centres throughout the area, including those at Kincumber and West Gosford. Because shopping centres are home to a wide range of different businesses, we have to be constantly on our toes to address the diverse plumbing and gas issues that crop up. We provide ongoing plumbing maintenance services to these shopping centres so that all of their businesses can continue to operate successfully.
Central Coast Rudolf Steiner School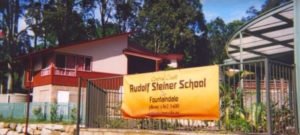 The Central Coast Rudolf Steiner School in Fountaindale is a private educational institution that caters to students from Early Kindergarten through Year 10. With such a diverse age range of students, it is crucial that the school maintain its plumbing system at all times to ensure the health and safety of its attending children, both young and old. We work with the school to provide ongoing plumbing maintenance services to keep everything running smoothly and safely for the students and faculty.
Gosford City Sports Stadium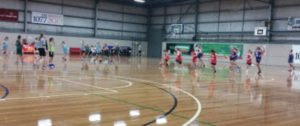 The Gosford City Sports Stadium, or Scholastic Sports Stadium, is home to a number of youth leagues for basketball, netball, volleyball and more. The facility is in operation throughout the year and also hosts seminars and business meetings in addition to the frequent sporting events. Because of all of these ongoing activities, it is crucial that the plumbing systems always be in top working order to accommodate both players and fans. In addition to providing the stadium's plumbing services, we are also proud sponsors of the venue and its operations.
Real Estate Agents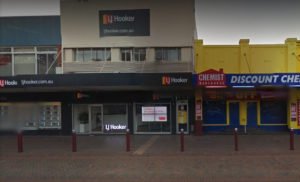 We provide property maintenance services to many local real estate agents. These services include hot water system installations, blocked drains, leaking tap and toilet repairs, burst pipe repairs, gas fitting and more. Our real estate partners include:
LJ Hooker Gosford
LJ Hooker Woy Woy
LJ Hooker Tumbi Umbi
Accom Properties Terrigal
Sorensen Real Estate Charmhaven
George Brand Real Estate Terrigal
McGrath Real Estate Terrigal
McGrath Real Estate West Gosford
Property Central Erina
Raine and Horne Berkeley Vale
Century 21 Property Connect Erina
Ray White Point Claire
Home Property Specialists
We also work with Commercial HQ, a retail and commercial property development company that manages Fountain Plaza Erina, Platinum Building Erina, Erina Plaza, Lisarow Plaza, Park Plaza Gosford and more.
Plumbing Services You Can Trust
You can see from our extensive range of clients throughout the Central Coast region that Fluid Plumbing Services is trusted by many businesses on the Coast. We are available to manage your plumbing needs as well. Get in touch with us today to learn more about our services.