Your Local Plumbers in Wyong, NSW
WE ARRIVE ON TIME, EVERY TIME
Trusted local plumbers for over 20 years
The last thing you want to think about when surrounded by Wyong's lush hinterland and easy beachside living is plumbing problems. While it would be a dream to manage your property plumbing free, the chances are more likely that at some point, you are going to need to call in the services of a professional plumber.

When you do need assistance with repairs, maintenance, installations or renovations, give us a call to discuss your situation over the phone and have one of our friendly, reliable plumbing experts arrive at your door on time.

Fluid Plumbing Services have been owned and operated on the Central Coast for over 20 years. We have a reputation for outstanding service with a full warranty on all our workmanship. We know this area like the back of our hand and work closely with you to understand your property needs and budget to get the right fit for your home and family.

As well as plumbing and electrical work we can also help you turn to greener solutions through natural gas, solar hot water and heat pumps to help reduce your energy bills and keep the Watagans and sparkling waterways of Wyong clean.

We have a great range of special offers and discounts to help make your plumbing services affordable while still benefiting from five-star quality and can make even the biggest plumbing crisis manageable with interest-free finance.

Our Services
Emergency Plumbing
Plumbing emergencies can take you completely by surprise, leaving you scrambling to find ways to limit the damage and get help to your Wyong home quickly. Unfortunately, standard office hours might not be in service, meaning your resources are limited until the next business day.

At Fluid Plumbing, we know that plumbing issues, big and small, can't wait. Even small volumes of water can cause significant damage in a few hours which is why we have a dedicated 24/7 response team on hand ready to take your call.

As well as responding to your plumbing needs quickly, our team provides upfront quotes and interest-free finance plans so you can get your repairs done now and pay in manageable instalments. Read More

Blocked Drains
While blocked drains are a common problem in Wyong households, finding the right solution isn't so easy. Drains get blocked in different ways, so there isn't one household remedy that will fix everything.

To apply the right solution, you need to know the cause of the problem and where it exists in your pipes. While many drain clearing methods use natural products and are safe- if not always effective- some can cause significant damage to your pipe lining, like harsh chemical drain cleaners.

The fastest and best way to clear your blocked drains is to call a professional plumber and have Fluid Plumbing look after the issue. We can fix your problem quickly and accurately and help you put steps in place so the issue won't reoccur. Read More

Gas Fitting
Natural gas, or even LPG appliances, are a big asset to your home. To keep that asset maintained and functioning safely it's important to hire licensed professionals to carry out regular safety checks and assist with any alterations, changes or new installations. Old, unreliable appliances or pipes as well as do-it-yourself fixes are dangerous and a liability to your family and property.

Fluid Plumbing strives to provide our Wyong residents with safe and affordable gas fitting services, repairs and installations. We stay up to date with current training and safety standards to make sure we are only providing the very best gas services for your home. Read More

Pipe Relining
If your Wyong home is a little older, chances are your pipes are in need of attention. Plumbing issues concerning pipes can be difficult as they are located underground and can be extremely hard to get access to if they are under your home.

Luckily, Fluid Plumbing has access to new technology that offers some big advantages for maintaining your pipes so you don't need to replace them.

Probing cameras can determine if your pipes are worn but not collapsed. In this case, even for tree root damage, we can insert a new, durable lining, literally making your pipe better than new. It's a fast, cheap and accurate way to update your pipes without fuss, mess or property damage. Read More

Hot Water
The range and styles of hot water heaters you can choose from are staggering, and so is their performance and running costs in different situations. There is a lot to calculate to determine your overall hot water costs over the life of your unit. Talk to our Fluid Plumbing team about your household or business hot water needs and let us present you with the best options and prices for you to choose from. We can also advise on the available solar grants in Wyong that can slash your energy bills, add value to your home and reduce your carbon emissions. Read More

Commercial Plumbing
No matter what type of business you are in, your work facility undoubtedly has some form of plumbing installed. Whether you are operating a retail store and only have an employee bathroom to deal with or you run a hospitality venue with a day spa, swimming pool, showers and more, you'll need assistance in keeping that plumbing system fully operational for both your employees and customers. That's where we come in. Read More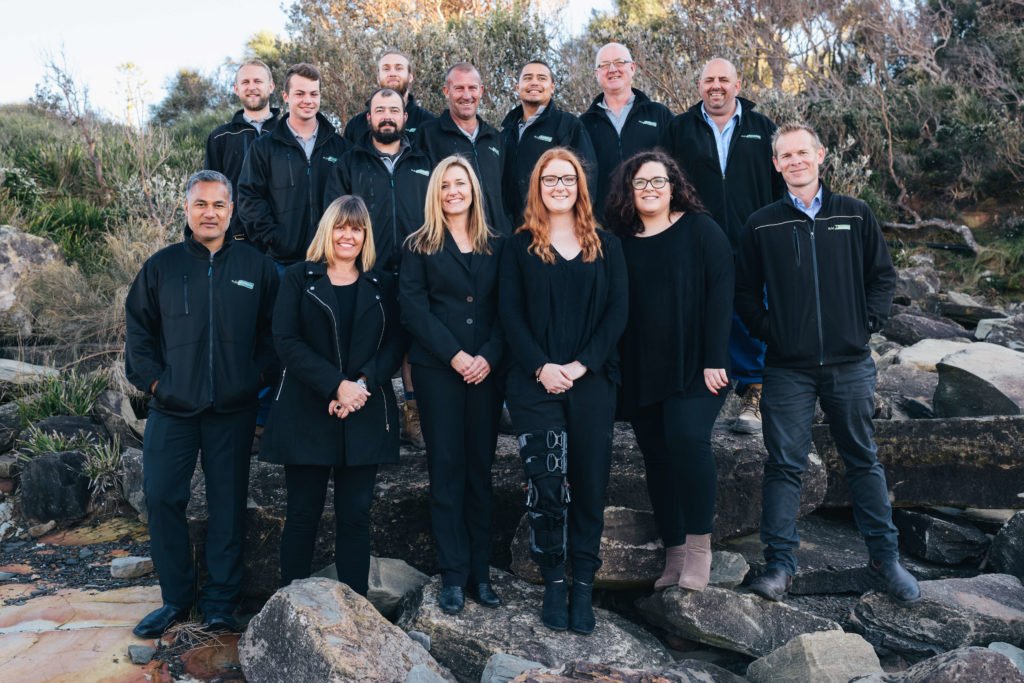 No Interest Finance
Our Customer Reviews