Your Local Plumbers on The Entrance, NSW
WE ARRIVE ON TIME, EVERY TIME
Trusted local plumbers for over 20 years
While The Entrance might be a favourite for Sidney-siders for the summer weekends and school holidays, there is something magical about the quiet and tranquillity of experiencing The Entrance year round when you get the lakes, beaches and streets to yourself.

For those who own a property in this idyllic Central Coast town, you want to take good care of it as it's bound to be a fantastic future investment. Making sure your plumbing is maintained as well as regularly servicing your hot water and gas lines is essential, not just for peace of mind, but to keep your appliances and systems running more efficiently, increasing their lifespan and reducing the risk of sudden emergencies. If you do run into a plumbing emergency outside of office hours even if the issue is small, take advantage of Fluid Plumbing's 24-hour emergency call service for any problem, big or small.

We have a local team of friendly, licensed professionals to carry out a wide range of repairs and installations as well as expert knowledge in hot water systems, pipe relining and gas services and repairs.

Fluid Plumbing are Central Coast locals ourselves and have been a professional plumbing brand here for the past 20 years. We source the very best experts with skills and professional attitudes and keep their training up to date for guaranteed workmanship to your home or business.

For 5-star advice and quality service you can trust from locals, give our friendly team a call to discuss how we can maintain or add value to your home today.

Our Services
Emergency Plumbing
Plumbing issues don't always occur during business hours. At Fluid Plumbing we know it's not possible or convenient to wait until a plumbing office opens to get professional help for your situation. That's why we have a 24/7 call service so you can get the assistance you need, either over the phone or someone to your door, no matter the time, even if it's a public holiday.

Our qualified plumbers are on standby with the necessary equipment already packed onboard to address your needs at your The Entrance with fast precision. We'll provide you with a full upfront quote before we get started and discuss your needs in detail so you know your options and how to proceed. Read More

Blocked Drains
Blocked drains can start as a small annoyance but if left untreated, they can quickly escalate into big plumbing issues. You might not be able to easily identify the cause of your drain blockage, however, a qualified Fluid Plumbing plumber has the equipment to target the source of the blockage quickly and cheaply, usually without any downtime.

Blocked drains are one of our most frequent call-outs. You can trust us to look after your issues before big issues occur and help prevent them from recurring in the future. Read More

Gas Fitting
We love our natural gas connections because they are cheap, highly efficient and provide cleaner energy than electricity, however, there are risks that come with gas and you need to take these seriously.

Licensed gas fitters are required to work on all gas elements of your home in The Entrance, including replacement, repairs, refitting and new outlets. Your health and the security of your property depend on gas works being done to absolute perfection. Let the experienced, licensed gas fitters at Fluid Plumbing give you peace of mind is free on-site inspections and upfront quotes before our work is carried out. Read More

Pipe Relining
If your plumbing is worn and pipes need replacing, the worst thing you can do is hesitate. The longer you leave pipe problems, the more decay and damage occur and the harder it becomes to quickly fix.

Fluid Plumbing Services have professional training and access to advanced technology that can easily investigate, repair and strengthen your pipes without digging. Even something like tree roots intruding into your pipelines isn't the big job it once used to be. We use cameras to pinpoint the issue easily, even in the most difficult to reach spots, water jets to blast tree roots and blockages free and pipe relining to recondition your pipe and seal with resin, making even the oldest pipes better than new and able to last for decades to come. Read More

Hot Water
While showers were originally designed to simply keep our bodies clean, a hot shower has become a bigger part of our daily life. We jump under a water stream to wind down after a hectic day, relax and soothe aches after a gym session, relax for bed or to wake up slowly and blissfully in the morning.

Your hot water system is hard at work delivering heat to your bathroom, washing machine and taps. Fluid Plumbing at The Entrance can look after all your hot water needs, no matter what type or style of hot water system you have. We can maintain, repair, help recommend replacement and look after all your instalments as well. Read More

Commercial Plumbing
No matter what type of business you are in, your work facility undoubtedly has some form of plumbing installed. Whether you are operating a retail store and only have an employee bathroom to deal with or you run a hospitality venue with a day spa, swimming pool, showers and more, you'll need assistance in keeping that plumbing system fully operational for both your employees and customers. That's where we come in. Read More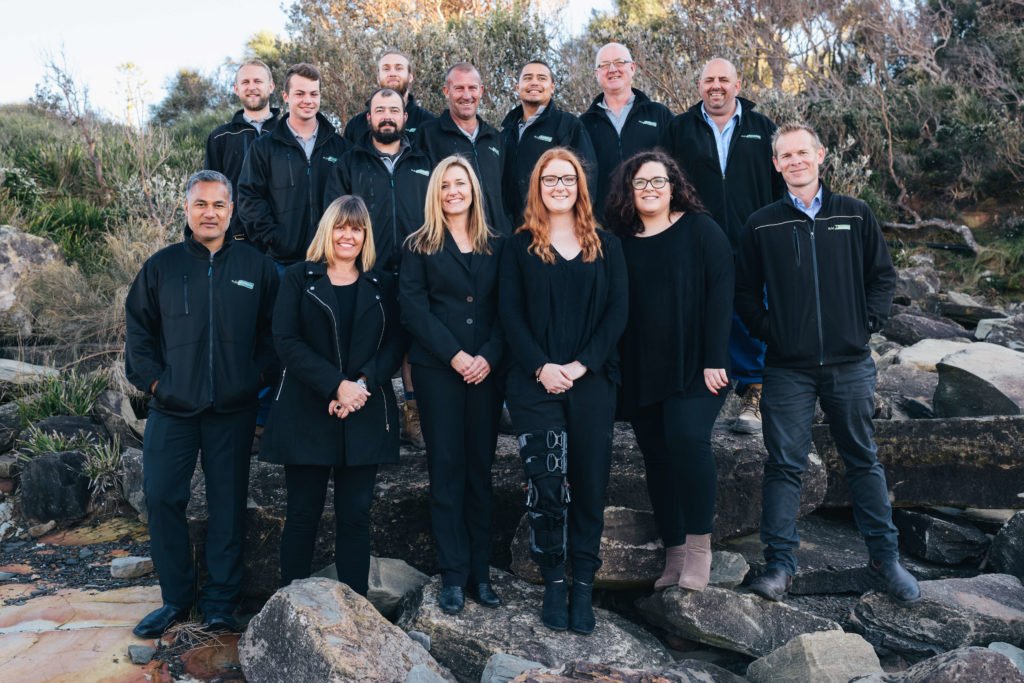 No Interest Finance
Our Customer Reviews