Your Local Plumbers in Raymond Terrace, NSW
WE ARRIVE ON TIME, EVERY TIME
When it comes to your home, investment property or business in Raymond Terrace, it's important to have plumbing advice and services you can trust. Plumbing is an essential part of your everyday property performance, so getting the right installations and maintaining your pipes, gas and water systems helps you feel secure and comfortable all year round.

There is probably no town in NSW quite as complex when it comes to plumbing as Raymond Terrace. With its calm exterior, you'd never guess that the stunning historic buildings and cottages lead to excitement and surprises (well, for passionate plumbing fans anyway).

We welcome every opportunity to flex our 20 years of experience and put our skills and abilities to the test.

Modern technology and new plumbing techniques go a long way to ascertain plumbing issues in building old and new, all without significant cost, downtime or mess, so we can target the problem, write up an accurate quote and let you know the extent of the situation before you commit to the next steps.

As part of our dedication to customer service, we offer same-day callouts and arrive at your property at the appointed time, so you aren't left waiting around all day. We carry a wide range of parts and brands in our trucks to avoid delays waiting for shipments, and we'll keep you up to date on how your plumbing work is progressing.

Our detailed assessment never takes shortcuts, which means we get right to the heart of your issue and deliver results that work the first time or we fix it again for free.

Taking your needs, property and budget into account is a high priority as we strive to deliver the highest level of customer service available in each and every one of our plumbing assignments.

Our Services Raymond Terrace
Emergency Plumbing
Emergency plumbing situations come in all shapes and sizes, happen at any time and can cause havoc to your workday and social plans. Usually, an emergency stems from an older plumbing issue that has been left too long, which isn't surprising since most of your plumbing is hidden inside walls and under fittings. The good news is you might simply be looking at a quick and easy part replacement. The hard part is getting a reliable plumber to your Raymond Terrace home or business quickly. That's why Fluid Plumbing offers 24/7 emergency services so that a qualified team member will always be available to take your call, hear your concerns and arrive at your property with the tools needed to stop water damage fast. Read More

Blocked Drains
If you notice a foul smell or gurgling noise in your home or business drains, don't ignore it. It's a sure sign your drain is blocked. Acting fast is not only the cheapest option, it also prevents damage to your home and mould build-up that can be hazardous to your health. Some drain problems can be very easily fixed with a DIY treatment, others will need a professional plumber, either way, you can call our office, tell us what we are experiencing and we can give you some helpful suggestions for what methods are going to be the best for clearing the blockage and getting your wastewater to flow freely. Read More

Gas Fitting
It can be pretty obvious most of the time who should be working on your property to get the services you need, and you might even be tempted to give some of it a go yourself, except gas. In black and white, gas work falls under the plumbing profession because it has to do with transporting natural resources through pipes, which makes plumbers the most qualified people to work on your new or existing gas fittings. We really have to stress how essential it is to leave gas work to professionals you can trust and rely on for your Raymond Terrace home or office. Even a small mistake can cost lives. If you have any doubt at all about the maintenance of your gas, give us a call and talk to us about how we can help with a safety check, new pipe or more convenient outlet. Read More

Pipe Relining
Modern technology, like pipe relining, has made plumbing work cheaper, faster and easier, which is better for everyone. Fluid Plumbing couples the use of pipelining technology with pipe cameras so we can see into your pipes and understand what's happening in detail without ever digging down to them. This is especially important for the pipework that runs under your house and is difficult to access. Pipe relining allows us to strengthen your old pipes by inserting a resin adhesive lining, giving them decades of life without having to dig, make a mess and spend a fortune on trench equipment and re-landscaping your beautiful Raymond Terrace garden. Read More

Hot Water
Most people don't take into account the ongoing costs of hot water heaters when they make their initial purchase. While electric heating units are the cheapest to purchase, they are the most expensive to run. When you consider they'll be dictating the cost of your power bills for the next 10-15 years, it's worth stopping to consider other opinions. You don't need to make your decision on your own. Talk to our team about your property's hot water needs and let us draw you up some options and costs. We can also advise you on any available grants for solar hot water installations in Raymond Terrace that not only slash your energy bills, but take you off the grid so you produce zero emissions on the hot water you consume. Read More

Commercial Plumbing
No matter what type of business you are in, your work facility undoubtedly has some form of plumbing installed. Whether you are operating a retail store and only have an employee bathroom to deal with or you run a hospitality venue with a day spa, swimming pool, showers and more, you'll need assistance in keeping that plumbing system fully operational for both your employees and customers. That's where we come in. Read More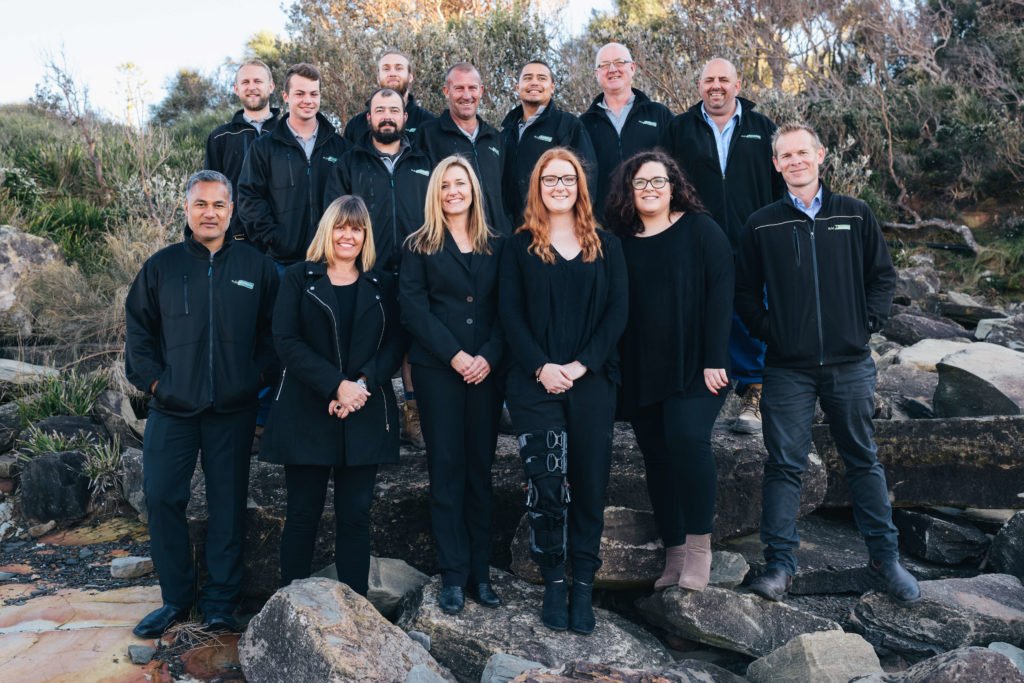 No Interest Finance
Our Customer Reviews