Your Local Plumbers in Port Stephens, NSW
WE ARRIVE ON TIME, EVERY TIME
If you are living in Port Stephens you'll probably hope that your neighbours keep the secret of just how idyllic it is to themselves, some things are better not to advertise too loudly or you'll draw in a crowd. One thing you wish your neighbours did discuss openly though is who they rely on for their plumbing services. Finding a great plumber can be hard work, especially if your friends and neighbours are a little hush-hush on who assisted them with toilet issues last month.

At Fluid Plumbing we know the trouble because we've had to clean up the mess a few times from less than capable service providers before us, as well as reassure our tentative clients that this time it is actually fixed. In fact, we believe in our service quality so strongly that we promise to get it right the first time, or return to get it right for free.

We can back up our promise with the assurance of our twenty years of experience in the local area, working with local people and businesses to improve their homes and place of work and make walking in the door comfortable, affordable and efficient.

Our Services Port Stephens
Emergency Plumbing
The most difficult thing about emergency plumbing issues is they catch you completely off guard. This can cause a real panic as you are left to determine what went wrong and how to get someone to come to your Port Stephens property promptly to fix it before more damage is done. The second part of this chaos is trying to work out how you are going to pay for it. Luckily, not every plumbing emergency is an expensive one. We have a dedicated team working around the clock to assist you when you need it, with complete upfront quotes, information about the issue you are facing as well as interest-free finance plans to enable you to get a repair done now, and pay in instalments later. Don't hesitate wondering if your emergency is too late or too small, our emergency team is here to help. Read More

Blocked Drains
There are two big mistakes homeowners and businesses in Port Stephens make with blocked drains. One is to wait until things get bad before addressing the issue, and two is to pour bottles of harsh chemicals down the drain in an attempt to clear it. A blocked drain is typically the fastest and easiest plumbing job we do, and also the most common. Drains can get blocked for all kinds of reasons and need specific interventions to rectify. Before you let loose on your delicate pipelining with stripping chemicals, ask us about how we can safely, quickly and cost-effectively get the job completed before the situation gets out of hand, threatening to cause damage to your health or property. Read More

Gas Fitting
If you are fortunate enough to have your Port Stephens home connected to natural gas you'll be loving the benefits of cleaner living with instant heat that costs a lot less than electric. It is important to remember that gas connections and gas work of any kind is a health and safety hazard and needs to be handled by a professional. Plumbers are skilled and qualified professionals for all gas fitting work. Even though the job is in our hands, we make sure to take your plans and desires into account before we start drawing up work to make sure you get exactly what you want from your gas fitting, new outlet, safety check or upgrade. Read More

Pipe Relining
Cracked or broken pipes are a bit of a hidden trap around Port Stephens' homes. They are hidden underground, out of reach and may have gone untouched for decades. While in times before you would have had to undergo expensive, messy and time-consuming work to have your pipes dug up, damage located and replaced with new, modern technology offers some big advantages. First, we can use cameras to take a good look at your pipe condition and research what the problems are without digging. If we find your pipes are worn and cracked but not completely collapsed, we can apply a strong internal layer that securely adheres to the original pipe, making it better than new. It's fast, cheap, accurate and convenient and you'll get a complete pipe clean and tree root clearing at the same time. It's well worth asking about relining your pipes sooner rather than later and getting a read on your hidden pipe condition. Read More

Hot Water
The choices for hot water heaters are pretty staggering, especially with more options being added to the market every year to cater to the demands of bigger homes and greener energy. Knowing which one to bring to your Port Stephens property for fast, reliable and cost-effective hot water takes a lot of research, planning and number crunching. Leave it to the team at Fluid Plumbing to give you the widest range of hot water heater brands and styles as well as trusted information about what will work best for your home setup and future goals. We always put your budget first and have partnered with interest-free lenders so that you can make your payments in instalments and get the system you need put in place now, worry-free. Read More

Commercial Plumbing
No matter what type of business you are in, your work facility undoubtedly has some form of plumbing installed. Whether you are operating a retail store and only have an employee bathroom to deal with or you run a hospitality venue with a day spa, swimming pool, showers and more, you'll need assistance in keeping that plumbing system fully operational for both your employees and customers. That's where we come in. Read More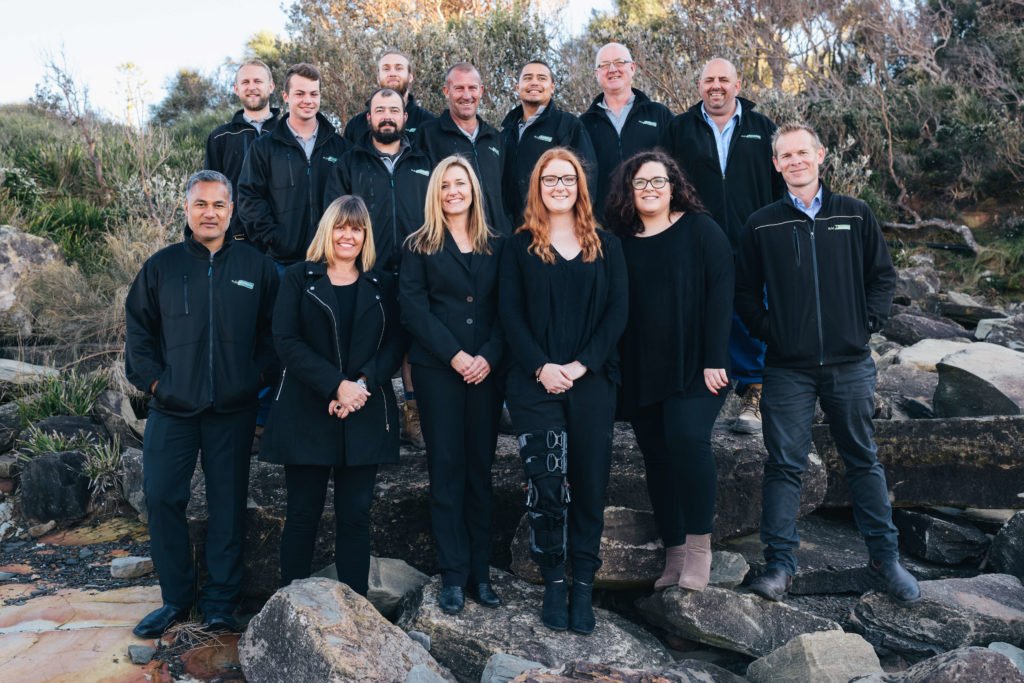 No Interest Finance
Our Customer Reviews