Your Local Plumbers in New Lambton, NSW
WE ARRIVE ON TIME, EVERY TIME
Fluid Plumbing are proud to have over 20 years of industry experience under our belt. Our years of service gives us the experience and hands-on knowledge we need to handle any plumbing problem we find, no matter how unique your property, or how complex your plumbing situation.

Our professional team members are passionate and qualified licensed plumbers who take incredible care and diligence with their work, as well as caring for your New Lambton family home or business like it was our own.

Not only do we aim to solve your plumbing problem, we also do everything we can to prevent similar issues from occurring in the future. As plumbing experts we are happy to offer advice and information, so be sure to ask us if you have any questions along the way. As well as plumbing solutions we also help with payments by offering a range of payment options and complete upfront quotes so you won't get any nasty surprises at the end.

As qualified and licensed plumbers, all of our team members take tremendous care and diligence with their work, as well as caring for your home, family or business in New Lambton.
Fluid Plumbing takes great pride in our customer service, for everything from blocked drains to leaking hot water heaters, installations to maintenance, we are always ready to assist in any way we can with quality-driven, reliable plumbing solutions.

Our Services New Lambton
Emergency Plumbing
Fluid Plumbing proudly offers expert plumbing services to our New Lambton clients with an emergency response service, equipping us to be on hand and ready to respond when you need us. We know that your plumbing can fail at any time, with little or no perceivable warning.

Whether it is during the day or in the middle of the night, we'll send a technician out to your New Lambton property to identify the problem and offer you a quality remedy designed to last.

Some plumbing services only work during regular business hours, which can cause serious problems if you have a plumbing issue late at night. Aside from being costly and time-consuming to fix, water damage also breeds mould and mildew, which present a health hazard.

You can always count on our qualified plumbers to show up with a smile and get to work right away with quality solutions that are designed to keep your plumbing system flowing smoothly, day or night. Fluid Plumbing Services make sure we have all the materials we need on hand, to get to work quickly to solve your problem, no matter how big, or small, it turns out to be. Read More

Blocked Drains
Our team at Fluid Plumbing Services specialises in blocked drain repair. One of the most common problems we encounter in New Lambton is drain blockages, which gives us considerable experience and understanding when it comes to attending to your drain problem.
If your pipes and fixtures sound different than usual, it could be an indication of a blockage starting to build. When air is trapped in the pipes, it creates gurgling noises that you need to take action on.

Most people attempt to clear a blocked drain themselves only to find that it doesn't work and the problem persists over and over. At the same time, they may be causing serious damage to their pipes. Take the weight of worry off your drain issues by calling Fluid Plumbing Services for all New Lambton plumbing work. When it comes to getting a job done right the first time, we have the skills and expertise necessary to handle any drain job or situation.

Our goal is to provide fast, reliable service at an affordable price. We keep costs low so that you can benefit from the savings. You can trust that we'll get everything under control in no time with a plumbing solution that will last. Read More

Gas Fitting
You don't want to take the risk of a potential gas leak or gas pipe system failure when people's lives are at stake. Trust Fluid Plumbing Services to install and set up the gas lines at your New Lambton properly so that you can have peace of mind the new installation is up to regulation and will be efficient and reliable for years to come.

Fluid Plumbing Services strive to provide high-quality service with a smile from the first time you call right through to job completion. We provide transparent communication about your expectations, available products and prices.

If you are completing renovations or adding lifestyle upgrades like a heated pool or outdoor kitchen to your New Lambton property, you may need new gas lines installed.

Our technicians can assist with this even if gas pipes are not currently present. We can install the pipes and connect everything to the main gas line without hassle. We always aim to work with as little disruption as possible to your yard and home, and promise to leave your property clean and tidy when we finish.

In order to stay on our toes, all of the Fluid Plumbing Services technicians receive ongoing training to stay in touch with the latest gas fitting techniques and innovations in order to provide the safest and most reliable systems to our New Lambton clients. Call today to see about our trusted, friendly services and competitive prices. Read More

Pipe Relining
Fluid Plumbing Services offer pipe relining solutions that give us the flexibility to repair and maintain your New Lambton pipes without the mess or expenses of digging down to them. We always look for the plumbing solution that gives you the best results for the best value. Pipe relining is a proven, modern award-winning option that uses epoxy to cure and create a watertight pipe inside your existing fragile one.

Your pipes are extensive and can be hard to access. Not only does a plumber need to dig down to open them up, there are also pipes running under your house that can cause big complications to access and repair. With pipe relining, there is no need for trenches and we can check up on pipes using CCTV to access any pipe on your property with ease.

Once we have finished the job, there is nothing else for you to worry about, we check the seal to make sure it's cured perfectly the next day before we sign off on your pipe repair. You can get back to your regular routine knowing the fix will last 10 to 50 years. Our dedicated and qualified plumbers are here to look after all your New Lambton pipe maintenance with professional service you can trust. Read More

Hot Water
At Fluid Plumbing Services we know that hot water issues can happen at any time. We are dedicated to getting your hot water back on with a qualified plumber on hand to attend your New Lambton property, day or night. We believe that service and maintenance is key to a lasting system, but even if you need your old hot water system replaced in a hurry, we can act fast with a wide variety of units on hand so you can get your installation done without delay.

​​Of course you want the highest standard of work for your hot water installation, but what people typically overlook is regular high-quality maintenance. So, while Fluid Plumbing Services can handle any urgent hot water failure repair or replacement, we can also provide assistance long before that happens to keep your hot water system running longer and catch wear and tear before your components or system fails completely.

Taking care of our customers means listening to your needs and having our qualified and friendly plumbers arrive at your New Lambton home or business promptly for top quality advice, prices and workmanship, guaranteed. Read More

Commercial Plumbing
No matter what type of business you are in, your work facility undoubtedly has some form of plumbing installed. Whether you are operating a retail store and only have an employee bathroom to deal with or you run a hospitality venue with a day spa, swimming pool, showers and more, you'll need assistance in keeping that plumbing system fully operational for both your employees and customers. That's where we come in. Read More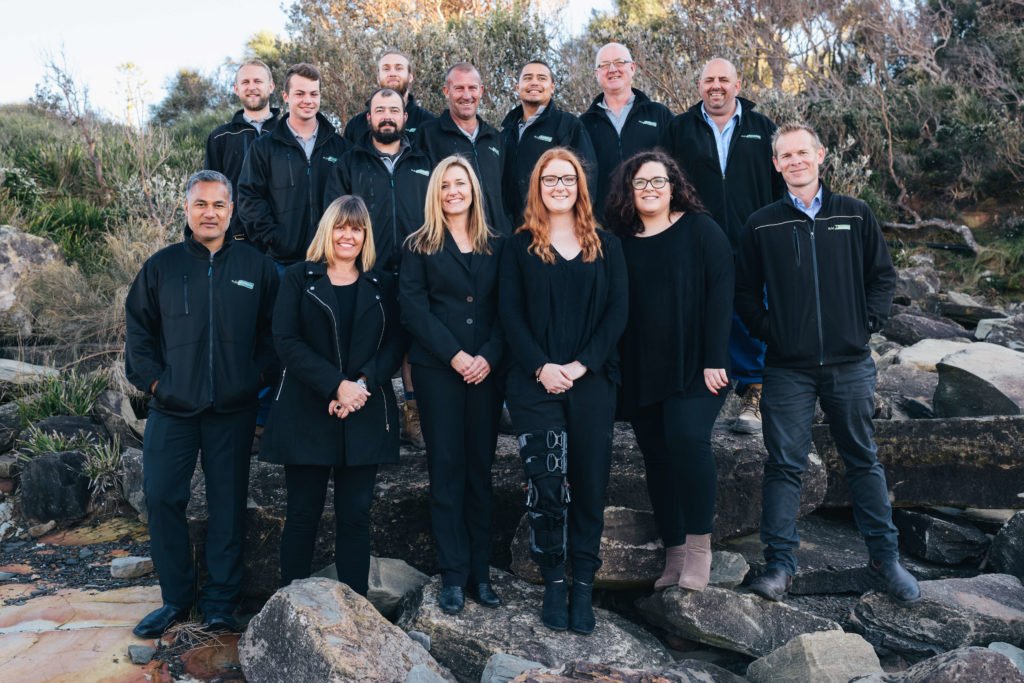 No Interest Finance
Our Customer Reviews