Your Local Plumbers in Nelson Bay, NSW
WE ARRIVE ON TIME, EVERY TIME
If you have the joy of owning a home in Nelson Bay you'll know it's a fantastic place to raise a family, with a healthy lifestyle surrounded by beautiful beaches, bush walks and nature's finest. To keep enjoying that lifestyle day in and day out you'll want to make sure your hot water system, drain, heating and appliances are all working as they should.

Hiring the right local plumber can create peace of mind that your gas and hot water systems are maintained, as well as knowing you have a local, licensed plumbing expert on call to arrive promptly at your home if you ever need assistance with your hot water, emergency plumbing repairs, gas fitting and safety checks as well as pipe and drain works.

Fluid Plumbing Services have been a trusted name in the Hunter region for over 20 years. We strive for excellent customer service on every job we complete and work closely with you from planning to cleaning up to make sure we exceed expectations.

Before we get started we discuss your needs and budget and our work is preceded by a non-surprise upfront quote that details every aspect of the work at hand so you know what to expect. We can also provide interest-free finance if you are caught out needing something expensive, like a new hot water heater, at the worst possible timing financially.

For guaranteed workmanship from a friendly, experienced professional team, make sure Fluid Plumbing are your first choice in Nelson and the surrounding area.

Our Services Nelson Bay
Emergency Plumbing
Water, sewage and gas problems can cause serious damage to your Nelson Bay property. Even waiting a few hours for help can potentially run to hundreds of dollars of damage to your property as well as pose threats to your health.

At Fluid Plumbing Services, we have a dedicated emergency plumbing team available to help homeowners and businesses, no matter the time of day or day of the week. We respond when you call and get a licensed plumber or gas fitter directly to your home, be it for a convenience repair like your hot water system, or an essential repair like a burst pipe. Read More

Blocked Drains
There are a limited number of things that are okay to wash down your drain. Unfortunately, it's all too easy for foreign material and unwanted items like hair, cakes of soap, grease, fat and food particles to get washed down and create blockages inside your narrow pipe bends.

Each blockage requires a unique solution that might be hard to pinpoint on your own. While drain cleaning chemicals can be found in supermarkets, they can be harsh on your pipe, damaging the lining and causing your pipes to break down and become brittle.

Our friendly team can help find the right, safe solution and unblock your drain for good. We can also help demonstrate what caused the blockage so you can avoid problems in the future. For fast, convenient and affordable solutions, ask for a plumber as soon as you notice the first signs of a blocked drain. Read More

Gas Fitting
Gas is a cost-effective convenience in your Nelson Bay home, however, you need absolute peace of mind that your gas lines are secure and all your gas appliances are working effectively.

Fluid Plumbing Services offer 24-7 access to our gas fitting professionals so that you have the ability to reach out, day or night to have your gas concerns addressed quickly.

We provide quality repairs, safety checks and maintenance of existing gas systems as well as assist in the planning and installation of gas lines and appliances or to assist with moving or upgrading your pipes to better suit your home set up. Read More

Pipe Relining
Over time your household pipes become cracked and brittle, affected by earth pressure or impacted by trees in your yard, or from neighbours. The traditional method to replace old pipes was digging a deep trench to reach them which is expensive, time-consuming and messy.

Pipe relining technology in Nelson Bay allows Fluid Plumbing professionals to insert a strong, resin lining inside your existing pipes. This no-dig option works for all pipe types, as long as they are mostly intact. It's significantly faster, cheaper and cleaner and will give your old pipes new life for up to 50 years. Read More

Hot Water
Your hot water heater is not a set-and-forget appliance, but most homeowners and businesses treat them this way. There are actually elements within your hot water heater that are designed to corrode, known as sacrifice rods. Our qualified and reliable plumbers can help provide information on the right system and maintenance schedule for your hot water system. The right setup and servicing can increase the life and performance of your Nelson Bay hot water heater by years, saving you money and keeping you in reliable hot water for longer. Read More

Commercial Plumbing
No matter what type of business you are in, your work facility undoubtedly has some form of plumbing installed. Whether you are operating a retail store and only have an employee bathroom to deal with or you run a hospitality venue with a day spa, swimming pool, showers and more, you'll need assistance in keeping that plumbing system fully operational for both your employees and customers. That's where we come in. Read More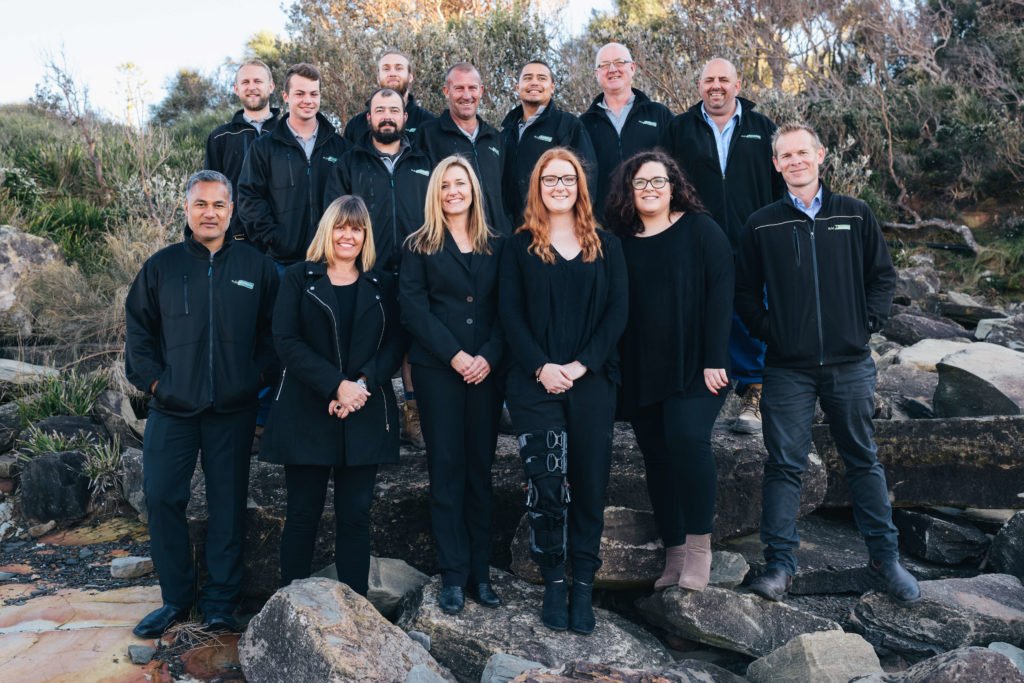 No Interest Finance
Our Customer Reviews