Your Local Plumbers in Georgetown, NSW
WE ARRIVE ON TIME, EVERY TIME
When it comes to older homes and pipe layouts around Georgetown, there are some unusual systems around, but over our 20 years of local plumbing service, we've become familiar with the solutions and trade secrets to even the most head-scratching of problems.

For your family home, investment property or commercial business, Fluid Plumbing Services knows which angles to cover, and how to read the terrain to locate trouble spots and get solutions mapped for the fast and reliable plumbing solution you need.

Our customer focus starts by delivering same-day assistance with a set arrival time we always stick to. We understand how important it is for you to receive assistance when you actually need it, so instead of making you wait days for an available time slot, we can have someone visit your property within two hours of your call and get a solution applied fast to reduce damage, costs and the time taken out of your day.

Once on site, our plumbing experts will provide a detailed assessment to determine the exact cause of your plumbing issue, and take the time to discuss our findings and recommended solution with you in detail. Because we know that plumbing issues can strike at the worst time, we have teamed up with leading finance partners and work with you to find a quality solution that matches your budget.

The next time you run into plumbing problems, give Fluid Plumbing Services a call for local Georgetown advice on what to do and fast, same-day callouts to give you peace of mind that your plumbing issue will be addressed and handled with care, respect and quality.

Our Services Georgetown
Emergency Plumbing
It's easy to take your plumbing in your Georgetown home or business for granted when it's working well every day, but you never know when something might go wrong, leaving you without essential plumbing systems, or possibly in ankle-deep water.

Fluid Plumbing Services are available to answer your call and get to your Georgetown property 24 hours a day, seven days a week, including public holidays. If you are experiencing a plumbing issue, don't wait until the morning to have it checked out. Our emergency service is available specifically so that you can have any plumbing problem fixed right away.

When it comes to plumbing failures, it's not always possible to know what's going wrong, or what to do to limit the damage at the time. In fact, some of the smallest looking issues hide big problems underneath. You'll need professional help to make sure you get the job done right.
To diagnose the problem, we'll arrive promptly and conduct a quick, but thorough, inspection of your plumbing system. From there we can devise an efficient and effective approach to the problem and discuss the options with you to find a solution that matches your needs.

At Fluid Plumbing Services we are passionate about helping our customers and strive for the highest quality and integrity of work for your satisfaction and peace of mind. Read More

Blocked Drains
Our qualified plumbers are highly experienced at repairing blocked drain issues in Georgetown, especially in older homes where the original pipes are ageing and succumbing to pressure.

Blockages often create a foul smell, which may be one of the earliest warning signs that something is amiss. If there is a blockage and it has begun to rot, you will notice the distinct smell pretty fast.

Blocked pipes are not just dirty, they can also be a danger to you and your family or your business clients in an office situation. Bacteria, mildew and mould love damp areas and you might be inhaling these small airborne particles without realising.

Fluid Plumbing Services have the skill and equipment to clear a drain completely, even for large and stubborn blocks like tree roots. As well as high pressure to clear pipes with fast efficiency, we also have camera technology to move through the pipes and see what's happening inside to know that everything is clear and ready to go with absolute certainty.

When it comes to communicating the work we need to do and the costs involved, we will always be straightforward and honest with you. This way, there will never be any nasty surprises or confusion. It's all part of our commitment to exceeding your expectations and providing top-quality, reliable plumbing services for our Georgetown customers. Read More

Gas Fitting
Gas installation or alterations are definitely not an area where you should attempt to carry out your own work. A gas leak, even a small one, can pose a significant risk to your family's health or cause devastating fire damage to your Georgetown property.

Whatever gas services you need, our Fluid Plumbing Service expert technicians are trained and experienced to handle your requirements with reliable accuracy and precision. Direct gas connection is an economic voice, especially for luxury items like a swimming pool heater or a modern outdoor kitchen barbecue. You are making a big investment for your lifestyle and home's future value, but even the highest-quality gas pipes and appliances can't last forever.

The best way to increase the life and efficiency of your gas systems is to protect your investment with ongoing maintenance and repairs as required. Fluid Plumbing Services make gas maintenance affordable and easy, identifying damaged segments of your piping quickly before costly issues occur. Allow our friendly team to look after your gas needs after our installation by continuing to bring you the highest standard in quality and professional workmanship.

We stay with your job until you are completely satisfied and always put safety first when working to enhance your Georgetown home. Read More

Pipe Relining
We like to keep up with plumbing technology which is why Fluid Plumbing Services are proud to offer pipe relining options to our clients in Georgetown. We know that as property ages the pipes become frail and cracked. That doesn't mean you have to go through the mess and expense of pipe replacement, not when there are better solutions available.

Pipe relining is a trenchless technique that can completely repair a cracked or fragile pipe permanently. The inserted resin can adhere to any type of pipe, including plastic, concrete and metal and give it the strength to continue carrying water for up to 50 years.

Most pipe repairs are left too late. You'll want to address wear and tear early on to be able to take advantage of pipe relining technology and avoid expensive repairs later on.
Fluid Plumbing Services offer free pipe assessments and can let you know when to take action to give your pipes added strength and durability.

With no digging needed, your plumbing could be back up and running again in as little as a day.
Call our expert and qualified plumbers to discuss the best pipe solutions for your Georgetown property with a comprehensive assessment and follow up check to make sure your job is done right. Read More

Hot Water
Hot water systems are quite an investment and a valuable part of your daily living needs. Once they are installed you want them going strong for years to come. Let Fluid Plumbing Services set up the necessary infrastructure for you with qualified experienced professionals in both electric and gas water heaters. We'll be able to create the right system setup to suit your Georgetown property's current configuration and if you are buying new, we can offer choices from the widest variety of water heaters.

Some plumbers only work with one brand or two hot water service brands, which can be difficult to know who to call when you need help. It can also be hard to know if you are getting the right advice, since they are going to recommend the brand they are affiliated with, even if it's not the best for your situation. We know our way around all the top brands to be able to confidently carry out work on your existing hot water heater, no matter where it comes from, this includes work with solar systems as well, helping you to save money on your energy and water bills with the best match for your particular needs, not our sales quota.

Give Fluid Plumbing Services a call as soon as you are experiencing a hot water issue for fast, reliable and trusted assistance. Read More

Commercial Plumbing
No matter what type of business you are in, your work facility undoubtedly has some form of plumbing installed. Whether you are operating a retail store and only have an employee bathroom to deal with or you run a hospitality venue with a day spa, swimming pool, showers and more, you'll need assistance in keeping that plumbing system fully operational for both your employees and customers. That's where we come in. Read More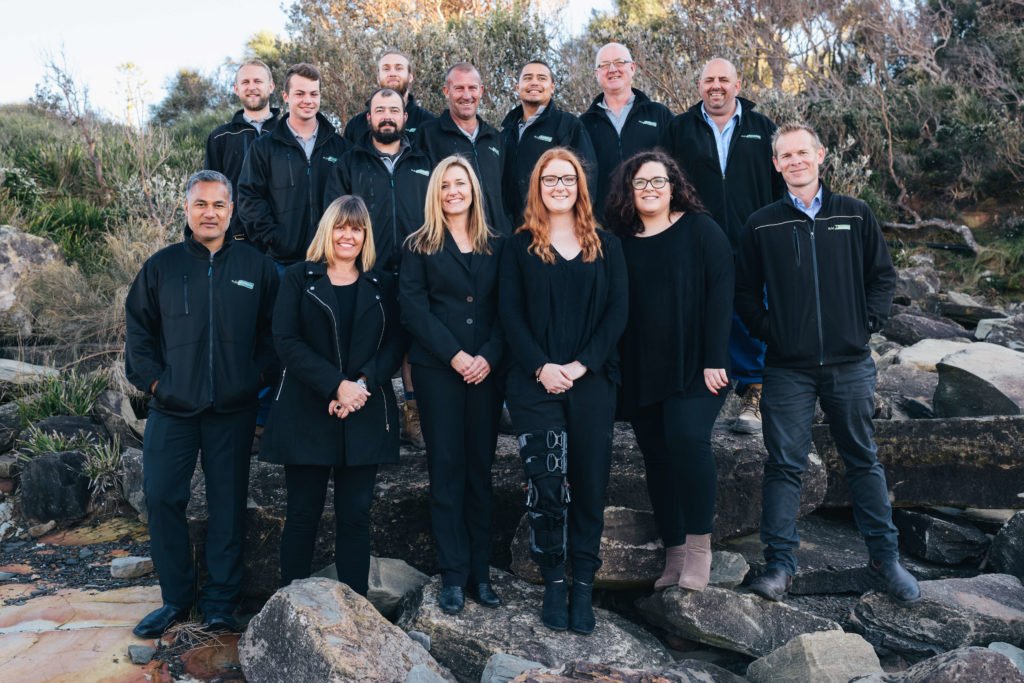 No Interest Finance
Our Customer Reviews