Commercial Plumbers in Newcastle, NSW
WE ARRIVE ON TIME, EVERY TIME
Trusted in Newcastle for Over 20 Years
Satisfaction Guarantee
No Surprises Guarantee
Workmanship Guarantee
We respect your time and family
We value your home
We offer interest free finance
Learn more about our Guarantee Certificate
Learn more about our Interest Free Finance
CALL YOUR LOCAL PLUMBERS TODAY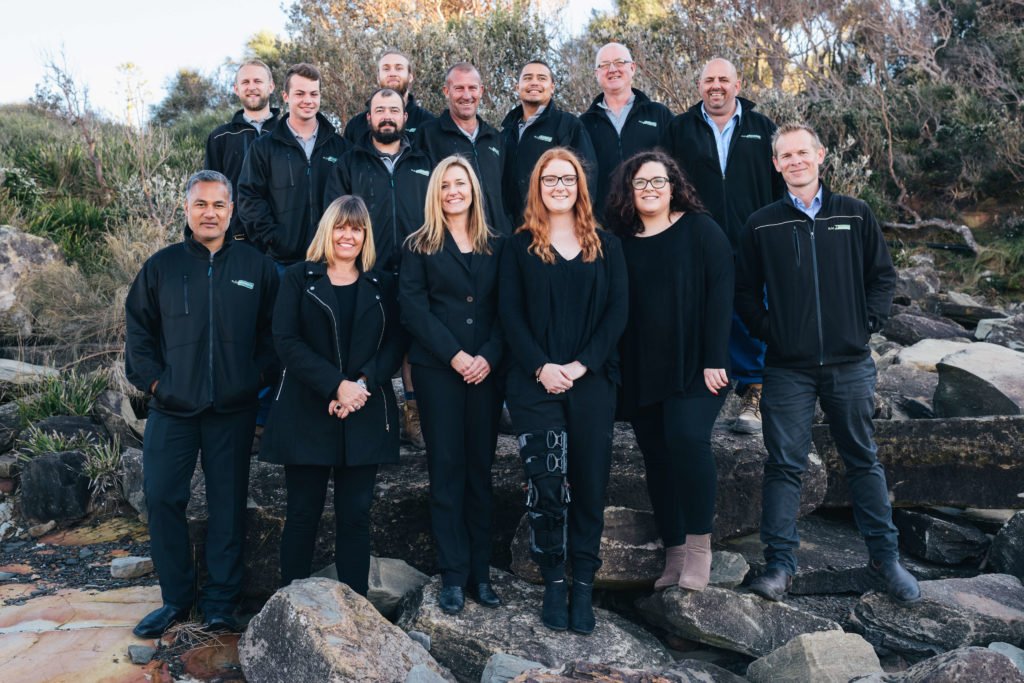 Here at Fluid Plumbing Services, we work with Newcastle businesses in a wide range of industries, addressing all of their plumbing needs. You'll likely recognise some of our big-name clients, including:
McDonald's
Good Guys
LJ Hooker
McGrath Real Estate
This is just a small sample of the many local, national and international businesses we have worked with over the years. These well-known organisations entrust their plumbing needs to our expert technicians, so you can have confidence that we have the skills and expertise to help your company as well.
From small businesses to large enterprises, Fluid Plumbing Services are ready to assist you, helping to keep your plumbing fully operational to minimise any disruptions to your day-to-day business activities. We give each job, regardless of size or level of complexity, the same meticulous attention to detail, ensuring the best-of-breed workmanship and customer service for every client.
Just about every business in Newcastle has some form of plumbing system. From a retail store with only an employee bathroom to a hotel or other lodging property with a swimming pool, showers in guest rooms, day spa facilities and more, there are numerous considerations with regards to your plumbing. Our expert tradies will keep your system fully operational while taking into account the unique needs of your specific business.
We take great pride in our craft and we work hard to provide the highest-quality services possible to our clients. We are equipped to handle a wide range of commercial plumbing issues for your organisation, including clearing blocked drains, installing new pipe systems and maintaining hot water heaters.
Call us now for all your commercial plumbing needs in Newcastle.
CALL YOUR LOCAL PLUMBERS TODAY
Strata and Property Managers
Residential properties, especially those with multiple units like strata properties, have complicated plumbing systems. In addition to plumbing for each residence's bathrooms and kitchen, the property may also have community amenities, like swimming pools and irrigated gardens. Those who manage multiple properties will have even more complex plumbing needs, and you never know when an issue might arise. Our expert commercial plumbers are available 24/7 to handle any problems you may have, keeping your residents happy and minimising the risk of damage to your Newcastle property.

Food and Hospitality
Restaurant and lodging organisations in Newcastle also have complex plumbing systems. Aside from guest bathrooms, companies in this sector may also have additional amenities, including spas, pools, fountains, garden sprinklers and more. You may also have dishwashing stations, bars and other areas that require plumbing. Our expert technicians can handle all of these tasks and more, helping to keep your operation running smoothly.

Retail and Shopping Centres
Although retail plumbing isn't as complicated as hospitality and residential plumbing, it is still an important concern for your Newcastle business. You may have employee and public bathrooms, drinking fountains, garden irrigation, decorative water features and other concerns to contend with, and maintaining these systems requires dedicated attention. Our experienced plumbers are here to assist you in keeping your retail plumbing system operational at all times.

Industrial
Industrial facilities have complex plumbing configurations throughout manufacturing processes, and any issues with the plumbing can stall or even halt production. This can result in financial losses for your business, so you'll want our expert commercial plumbers to address the issue right away. We'll work hard to keep your system flowing smoothly so that your organization can meet your production quotas.
Trusted by Businesses in Newcastle
Interest Free Finance
Our Reviews
CALL YOUR LOCAL PLUMBERS TODAY