Hot Water System Installation, Service and Repair in Newcastle
WE ARRIVE ON TIME, EVERY TIME
Trusted in the Newcastle for Over 20 Years
Satisfaction Guarantee
No Surprises Guarantee
Workmanship Guarantee
We respect your time and family
We value your home
We offer interest free finance
Learn more about our Guarantee Certificate
Learn more about our Interest Free Finance
Call your local plumbers at Fluid Plumbing Services today!
CALL YOUR LOCAL PLUMBERS TODAY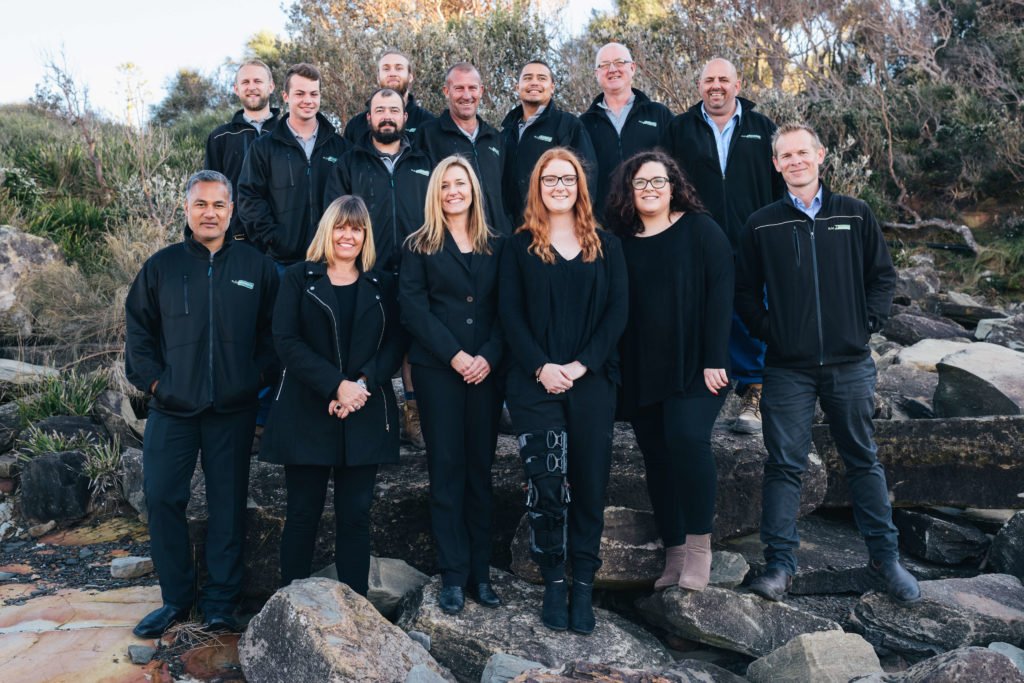 Hot Water System Installation
We are proud to work with both homeowners and businesses in Newcastle, Lake Macquarie and Hunter Valley. Whether you are replacing your existing system or installing an entirely new one, our associates can recommend a system that best meets your demands while also maximising efficiency.
Our team will work closely with you to identify the perfect water heater to meet your needs. We partner with some of the industry's most recognisable brands, including Rheem, Vulcan, Dux and Rinnai, to name a few. We'll help you select the most appropriate brand and style of water heater for your specifications and budget.
We provide both electric and gas water heaters to accommodate your Newcastle property's existing configuration. If this is an entirely new system, you'll have your pick of the widest range of water heaters, and we'll set up all of the necessary infrastructure for you. We provide solar hot water systems as well, helping you to save money on your energy costs.
Hot Water System Maintenance
Once we have installed your new hot water system, we don't just leave you hoping for the best. We'll continue to work with you on an ongoing basis to service your equipment. Regular maintenance is essential to extending the life of your system and ensuring minimal downtime due to repairs. We'll tune up your system regularly to ensure everything continues to operate as it should.
Another key benefit of regular maintenance is that we can identify any trouble areas before they become major problems. We can repair or replace your system's various parts as needed to keep your system working properly over the years, saving you a lot of money on costly repairs over time.
Call now for expert hot water system installation and maintenance in Newcastle.
CALL YOUR LOCAL PLUMBERS TODAY
Hot Water System Repairs
Even if we didn't install your current hot water system, we can still help you keep it up and running over the years. Our expert technicians are equipped to handle a wide range of hot water system issues, and we engage in ongoing training to stay up-to-date on the latest technology in the industry. This enables us to provide the best possible repair services, no matter what brand manufactured your system.
If your system is beyond repair, or the costs involved are not practical given the age of your system, we will gladly replace it with a new one. We can advise you as to the best option for your specific situation, always keeping your best interests in mind. We tailor our recommendations and service to each client, so you can have confidence that our advice is specific to your needs.
Hot Water Service When and Where You Need It
Whether you need routine maintenance on your current system or an entirely new system installation, we are here to Hot water system issues can arise at any time, which is why we provide 24-hour emergency services. When you call us, even if it is in the middle of the night, we'll send an experienced technician to your location in Newcastle or the surrounding areas right away to fix the problem. We don't want your family or business to be without hot water for any longer than necessary, so call us immediately if you are experiencing any issues.
Our Clients in Newcastle Love Our Hot Water Services
The team at Fluid were great. Had someone out within an hour or so to check out our problem (busted HWS) which required a full replacement. They had the new system installed the following day, took away the old unit & cleaned up the place. They even offered the use of a temporary hot water service to cover us for the period we were without hot water.
Greg N
Call now for expert hot water services when you need them most.
Interest Free Finance
CALL YOUR LOCAL PLUMBERS TODAY