Your Local Plumbers in Woy Woy, NSW
WE ARRIVE ON TIME, EVERY TIME
Trusted in Woy Woy for over 20 years
You have a lot of choice available to you when it comes to plumbing services in Woy Woy, but there are none better than Fluid Plumbing Services. We are proud to serve residential and commercial clients throughout the region with our expert plumbing and gas fitting services. We take great care in our work to ensure we get the job done right the first time. We'll even clean up after ourselves once we finish the job, leaving everything cleaner than we found it. It's all part of the complete service you'll get when you choose to work with us.

Our Services
Emergency Plumbing
If you've ever had a plumbing issue arise in the middle of the night, you know how frustrating it can be trying to find a plumber in a timely manner. Many only operate during standard business hours. But not us; we provide 24-hour emergency plumbing services to get your pipes flowing smoothly again whenever a problem strikes, even if it is in the middle of the night or on a holiday when other businesses are closed. When you call us, we'll send someone out to your Woy Woy home or business as quickly as possible to fix the problem. Read More

Blocked Drains
Blocked drains are one of the most common plumbing issues. We have a lot of experience in this area. Our technicians use the latest technology to locate the blockage so we can remove it for you. Whether it is hair in your shower drain or a tree root blocking an exterior pipe, we'll clear out the blockage, taking great care not to cause further damage to your piping in the process. Our plumbers can offer tips and advice to help you prevent similar blockages from forming again in the future. Read More

Gas Fitting
Although it may be tempting to try to do a gas fitting yourself, we definitely do not recommend it. Working with gas is dangerous, especially if you don't know what you are doing. It is better to let the professionals handle it. Our team can install your appliances and maintain your gas lines while ensuring that your family and property are safe throughout the process. We can give you peace of mind that there will be minimal risk of a gas leak so you don't have to worry about a fire or explosion. Read More

Pipe Relining
When it comes to repairing cracked or broken pipes in your plumbing system, there are several methods available to you. Unfortunately, many of those methods require digging a large trench on your property to gain access to the pipe. This can leave you stuck with an unsightly mess, and it can require a lot of time, effort and money to restore your landscaping afterwards. If this sounds like an ordeal through which you don't want to put yourself, you're in luck. Here at Fluid Plumbing Services, we offer pipe relining, enabling us to fix your pipe with no digging whatsoever! Read More

Hot Water
A cold shower can be refreshing from time to time, but no one wants to be forced into it every day. Because of this, you need to take care of your hot water system so it is always working when you need it to be. Our expert plumbers can conduct ongoing maintenance on your system. We can also replace it if need be. We have taken the time to select only the best brands to partner with so we can deliver the highest-quality products. Read More

Commercial Plumbing
If you own or manage a business, you know your plumbing needs are different from those you have at home. From the scale of the plumbing system to the application of it, your business has its own unique concerns. Because of this, you need an experienced commercial plumber to handle your needs. We work with numerous businesses in Woy Woy and the neighbouring communities, so we have the experience necessary to take on whatever commercial plumbing needs you can throw at us. Read More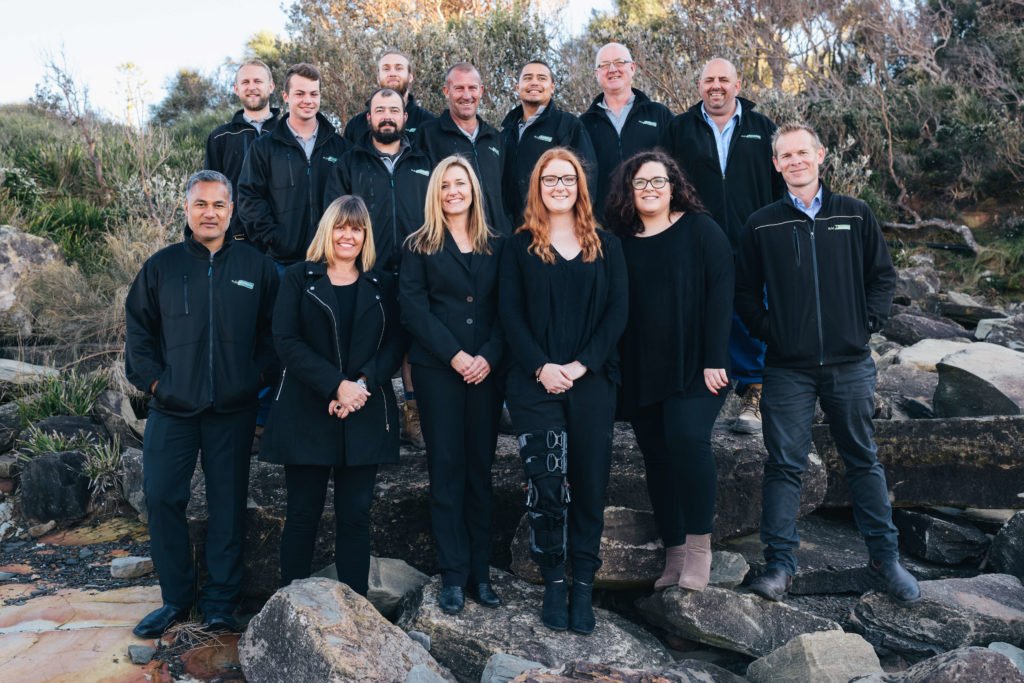 Hear What Our Satisfied Clients Have to Say
I couldn't be more impressed. I rang at an awkward time only days before Christmas and even though it was a busy time, the service was exceptional. From the first phone contact, the subsequent meeting with the plumber, through to the job being completed, i felt i was was in good hands. Quality work at a fair price, in good time and no mess. If i ever need a plumber in the future, it'll be a Fluid plumber.
No Interest Finance
Our Customer Reviews