Your Local Plumbers in Tuggerah, NSW
WE ARRIVE ON TIME, EVERY TIME
Trusted in Tuggerah for over 20 years
Everyone needs a plumber from time to time. When plumbing issues happen to you, you want to know you have an experienced plumbing service at the ready. Here at Fluid Plumbing Services, we aim to be that plumber for you. We offer a wide range of plumbing services to our clients in Tuggerah and the nearby neighbourhoods. We work with both residential and commercial clients throughout the area and have the skills and expertise to handle any plumbing issue you might have.

Our Services
Emergency Plumbing
Just because most plumbing services only operate during normal business hours doesn't mean that your plumbing issues will occur during those times. When you have a plumbing problem after-hours, you don't want to have to wait until the following morning to have it fixed. That is why we provide 24-hour emergency plumbing services to help you out. We'll dispatch a technician to your Tuggerah home or business as quickly as possible to get everything back up and running again. Read More

Blocked Drains
If left untreated, a blocked drain can cause serious problems for your property. Wherever you find standing water, mould can form, potentially affecting your health and safety. Call us right away when you notice that your drains aren't flowing as smoothly as they should. We'll find the source of the blockage so we can remove it and repair any damage that it may have caused. We'll clean up after ourselves when we are finished with the job and give you advice on how to prevent future blockages from forming. Read More

Gas Fitting
New appliances can make your home feel like new again, but they need to be properly installed to minimise your risk of gas leaks. This is a precise task that requires the skill of a professional gas fitter. Here at Fluid Plumbing Services, we are proud to include gas fitting among our offerings. We'll get the job done right while making sure that your family and property are as safe as possible throughout the process. We can help with repairing gas lines and installing new gas piping too, rounding out our gas fitting services. Read More

Pipe Relining
When it comes to repairing cracked or broken pipes in your plumbing system, there are several methods available to you. Unfortunately, many of those methods require digging a large trench on your property to gain access to the pipe. This can leave you stuck with an unsightly mess, and it can require a lot of time, effort and money to restore your landscaping afterwards. If this sounds like an ordeal through which you don't want to put yourself, you're in luck. Here at Fluid Plumbing Services, we offer pipe relining, enabling us to fix your pipe with no digging whatsoever! Read More

Hot Water
Taking a nice, hot shower is a great way to wake up in the morning, so you want to keep your hot water system running smoothly at all times. One of the best ways to do this is to conduct regular maintenance and repairs. We will gladly come out to your house or business facility in Tuggerah to inspect your system and let you know if anything needs attention. We can also help you select a new hot water system that is ideally suited to your needs. We'll install it for you and handle the ongoing maintenance as well. Read More

Commercial Plumbing
While it does share some similarities with residential plumbing, commercial plumbing comes with its own unique set of concerns. Businesses use their plumbing in different ways than homeowners do, so it is important to work with a plumbing company that is experienced in working with commercial enterprises. We work with a number of businesses in the Tuggerah area so we have the expertise needed to assist your business. We'll work with you to identify your needs and preferences so we can deliver plumbing solutions that are custom-tailored to your specific business. Read More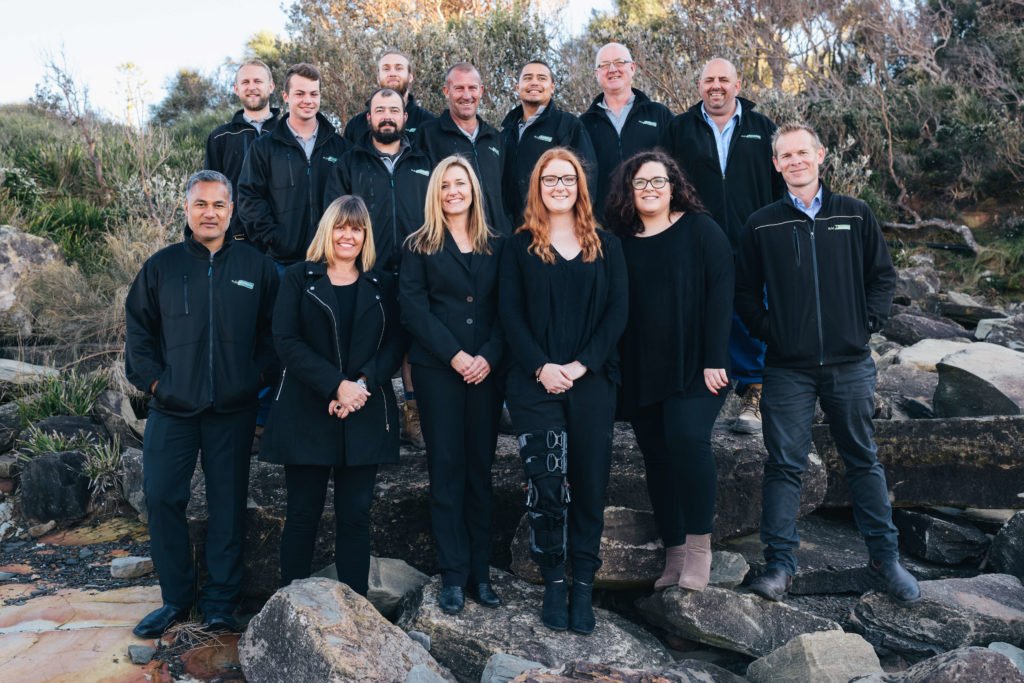 Hear What Our Satisfied Clients Have to Say
Prompt and friendly service, and George the plumber who attended was knowledgeable and explained everything completely and did the replacement quickly.
No Interest Finance
Our Customer Reviews