Our bathrooms are cleaned on a regular basis. With the house being closed up all Winter long, there is no time like Spring to give your bathroom a good clean. By following these easy steps, you can have your bathroom fresh and sparkling clean.
Over time you accumulate a lot of products from hair products through to soaps now is the time to go through your cabinets and get rid of anything you don't use or need. It's a good time to check the expiration dates on any products or medicines that you store in the bathroom, it's surprising how many of us will keep skincare that is long past its expiry date.
While your bathroom cabinets are empty, take a look under the sink at the pipes for any signs of a leak or moisture. If you have a faulty pipe or excess moisture give us a call here at Fluid Plumbing to come and take a look. It may only be a minor problem now, but we know first-hand that a minor plumbing issue can quickly turn into a plumbing disaster in a short amount of time.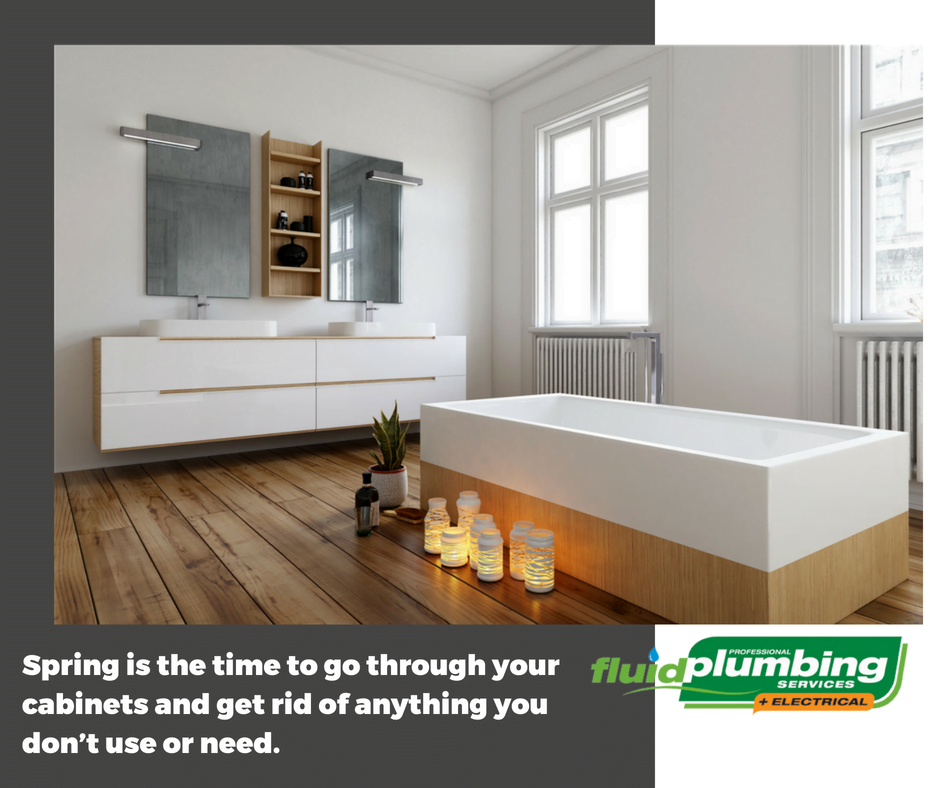 Once you have cleaned out the cupboards it's time to get to work.
Start by vacuuming the entire space not just the floors but along the top of tiles, window sills and above doors. Dust will build up in all these places and if you start with a clean slate now, it will save dust or dirt being blown over your clean bathroom when you open the windows to let in the beautiful spring breeze. Use warm soapy water or try a little white vinegar and water to really give your tiles a special sparkle. Use a damp cloth to clean every surface, making sure you get into every nook and cranny.
It may take you a few hours, but Spring is the perfect time to give your bathroom the deep clean it deserves.