Your Local Plumbers in the Lambton, NSW
WE ARRIVE ON TIME, EVERY TIME
Trusted in the Lambton for Over 20 Years
Satisfaction Guarantee
No Surprises Guarantee
Workmanship Guarantee
We respect your time and family
We value your home
We offer interest free finance
Plumbing problems are an unfortunate fact of life, no matter how carefully you maintain your Lambton home or business. When your plumbing isn't working quite right, the experts here at Fluid Plumbing Services are ready to assist you. Our customers in Lambton and throughout the Newcastle area rave about our services and know that they can always count on us. We pride ourselves on our punctuality and will always arrive at your location on schedule and ready to get to work.
Call now for service you can trust.
CALL YOUR LOCAL PLUMBERS TODAY
Blocked Drain Experts
$99 Jet Blaster & Camera Inspection (save over $300)*
We will clear your drain with a high-pressure jet blaster that cuts through debris, tree roots and other blockages. We will use a remote camera to inspect the pipe and confirm it is cleared.
90 min Guaranteed Service
We will dispatch a plumber to you within 90min of your phone call, otherwise you will receive a 15% discount.
This offer applies mon to Friday 7:30am till 4pm normal work days does not apply to weekends or public holidays.
365 Day Warranty
We will return free of charge in the first 365 days should your drain block again.
For all your blocked drain needs, call your local plumbers at Fluid Plumbing Services today.
Why use Fluid Plumbing?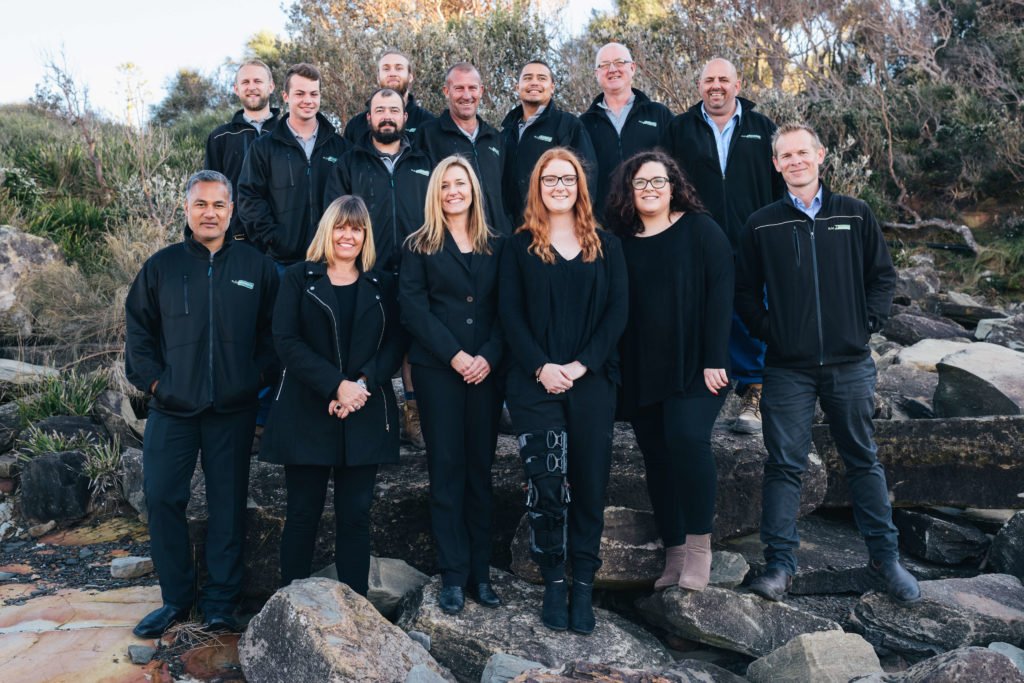 If you are not satisfied with the work performed in your home within one year of the date of invoice, we will happily return at no extra cost to you and make it right.
We provide full details of the work to be completed and the investment amount, before we start. We respect your budget, we will keep you informed of the progress of your job and ask approval always before completing any extra works.
At Fluid Services we employ the best tradesmen who have great attitudes and skills and are fully qualified, licenced and insured. We provide ongoing training, keeping them up to date – meaning you get the most knowledgeable experts in the business.
WE RESPECT YOUR TIME & FAMILY
At Fluid we respect your time, we arrive when we say we will and will always call to advise if we are running behind.
We value your safety and employ the highest calibre tradespeople that have passed thorough screening.
We respect your property, we will clean up after ourselves and remove all rubbish. We will make sure we left your home as we found it when we arrived.
WE OFFER INTEREST FREE FINANCE
Interest Free Finance with Lombard allows you to finance your new hot water system or blocked drain service through Fluid Plumbing and pay no interest over the agreed period.
Learn more about our Guarantee Certificate
Learn more about our Interest Free Finance
Our Services
Emergency Plumbing
Plumbing issues can strike at any hour, whether it is during normal working hours or in the middle of the night. That is why we provide 24-hour emergency plumbing services for our clients in Lambton. No matter what time it is, even if it is during a holiday, we'll send one of our experienced technicians to your home or business as quickly as possible to fix the problem. We understand how valuable your time is, and we want you to be able to get right back to your day, or back to a good night's rest.
Blocked Drains
Blocked drains can have a number of causes, including tree roots, cooking grease, hair and foreign objects, but the end result is always the same: a drain that just won't work. Our team utilises state-of-the-art CCTV drain cameras to find the source of the blockage so that we can remove it safely. We'll repair any damage to your pipes, as well advising you on how to prevent similar blockages in the future.
Hot Water
There's nothing quite like soaking in a nice, hot bath at the end of a long day, but to do that, you'll need a hot water system in your Lambton home. We work with some of the top brands in the industry, including Rheem, Rinnai, Dux and Vulcan, and we can help you narrow down your vast options to select the best system for your needs. Our team will take into consideration your typical hot water usage, as well as the requirements of your current plumbing system to help guide you in making your decision. We'll install your system for you as well, and we can assist with the ongoing maintenance of your water heater as needed.
Gas Fitting
Gas fitting can be incredibly dangerous if you don't know what you are doing, as gas is highly flammable. Even a simple mistake could put you and your loved ones in serious danger of fire or explosion. Our technicians are highly experienced in working on gas lines, and we always take the proper precautions to protect your property throughout the job. From installing appliances to laying new gas lines, you can trust our team to get the job done as safely as possible. Before we leave, we double-check for any leaks to ensure everything is completely safe.
Commercial Plumbing
Designing and maintaining plumbing systems for commercial organisations in the Lambton area is not as simple as for residential clients. Businesses typically need plumbing services on a much larger scale, and you can rest assured that our team is equipped to handle your company's needs. We have worked with restaurants, shopping centres, industrial facilities, hotels, strata properties and more in the past, and we would be happy to add your organisation to our ever-growing list of satisfied commercial clients.
What our clients have to say
Excellent service and trademanship. Daniel was exceptionally polite and readily answered any questions that I had. All areas of my home that were worked in were left spotless on completion of work.
Kerrie W
You can count on us for Lambton plumbing services. We arrive on time, every time. Call us now!
CALL YOUR LOCAL PLUMBERS TODAY
Interest Free Finance
Our Reviews
CALL YOUR LOCAL PLUMBERS TODAY