Your Local Plumbers in Glenning Valley, NSW
WE ARRIVE ON TIME, EVERY TIME
Trusted local plumbers for over 20 years
The qualified team at Fluid Plumbing has the knowledge and experience to handle any Glenning Valley plumbing problem, big or small. No matter what piping issue you are facing for your water, waste or gas, we know that it's critical to have someone assist you that same day, so you can get the issue resolved then and there and get back to your regular routine.

For this reason, we'll send a qualified, licensed plumber straight to your home or Glenning Valley business within two hours of your call so that you won't have to wait days, or weeks, for a plumbing assessment. We will take the time to provide a detailed fault analysis to determine the cause of your plumbing issue, which might not be obvious at first glance. From blocked pipes to toilets that won't flush and hot water that's gone cold, you can be sure we will lock onto the root cause and provide you with budget-friendly options to get you back on track fast.

To give you absolute confidence in our quality and service we offer a guarantee on all our quality workmanship and make a promise to revisit your blocked drain problems if our first fix doesn't work. It's our job to get the right solution in place so you can get going with your day quickly.

Read through our comprehensive service offering to see how we can help with your plumbing needs or get in touch with a friendly team member to ask about how we can assist with expert plumbing solutions and first-class customer care.

Our Services
Emergency Plumbing
At Fluid Plumbing Services, we have a dedicated emergency plumbing team available to help homeowners and businesses throughout Glenning Valley. We keep our work phones switched on 24/7 and can get mobile to assist you at the time you need it, not just when our office is open.

Because your plumbing issues can strike at any time, Fluid Plumbing Services provide 24-hour emergency plumbing assistance to get you back up and running as quickly as possible.
Getting immediate help for your plumbing disasters can sometimes be difficult. Some plumbing companies offer time-slots weeks down the line, or can't be reached outside regular office hours, leaving you stuck and having to wait to get urgent assistance over weekends, late nights or holidays.

If a plumbing problem strikes that just can't wait, simply call Fluid Plumbing Services for instant help in Glenning Valley. We can walk you through the steps you need to take to reduce the damage now while an expert, local technician heads your way with the tools and equipment needed for a permanent fix.

We are committed to your satisfaction, so you can count on us to get the job done the right way the first time, with a friendly smile and top quality plumbing solutions. Read More

Blocked Drains
Fluid Plumbing Services are the blocked drain experts. We have extensive experience repairing all kinds of blocked drains on all kinds of properties, since this is the number one plumbing problem our Glenning Valley customers call us for.

Blockages may take some time to form and become obvious, but once the damage has begun to occur, it will be obvious very quickly by slowing the water flow or stopping it completely.
A blocked drain can put a strain on your pipes and systems as well as create a risk of water damage from backflow and pose health risks if not resolved.

Fluid Plumbing Services know that drains can be blocked for a variety of reasons so we have multiple techniques to remove the blockage at our disposal, designed to work quickly without causing damage to your pipes

As well as having the skills and experience to handle any blocked drain issue we also have the latest technology available to get a view inside your Glenning Valley pipes and clean with pressure and precision. Give us a call and have our friendly plumbers put everything back in order in no time. Read More

Gas Fitting
When you work with Fluid Plumbing Services, you'll have access to expert gas fitting services around the clock. We consider 24-7 access to our gas fitting professionals an essential service to put the safety of your family and Glenning Valley property first. It's so crucial that you feel able to reach out the moment you notice a gas issue or have any concerns.

Fluid Plumbing Services offer quality and customer-focused installations of new appliances, gas lines as well as repairs, checks and maintenance of any existing gas systems you may have.
New gas installations are a typical part of home and business renovations and remodelling with a stylish array of gas-powered modern appliances like hot water systems, swimming pool heaters, kitchen stovetops and ovens as well as tops, outdoor barbecues. Because these are important investments for your lifestyle now, as well as adding value to your home for a future sale, you need to be sure the installation is of the highest quality and up to code. It's also important to have your qualified gas fitter carry out routine maintenance checks to keep everything running smoothly and catch wear and tear early on.

Fluid Plumbing Services strive to exceed our Glenning Valley residents' expectations to work efficiently without compromising safety or quality to give you fast, affordable gas solutions that stand the test of time. Read More

Pipe Relining
Professional plumbers have a number of options for how to repair cracked or worn pipes. The traditional method is to dig down to your old pipes, remove them and replace them with new ones. Unfortunately, this is time consuming, expensive and makes a mess of your garden.

Fluid Plumbing proudly works with Brawoliner's award-winning pipe relining technology. This allows us to insert strong and waterproof lining inside your existing pipe for significantly reduced costs compared to digging. Pipe relining gives you outstanding results faster, with no mess and it will last for up to 50 years.

Pipes are an essential part of your plumbing system that make all the connections and carry water to and away from your Glenning Valley property. Over time pipes become frail and crack, eventually leading to complete breaks and pipe bursting. You'll want to address wear and tear early on to be able to take advantage of pipe relining technology and avoid expensive repairs later on.

Our qualified and experienced plumbers are on hand to give you a free pipe assessment and discuss the current condition of your pipes and what options and prices are available to you. The team at Fluid Plumbing Services are dedicated to looking after your property and ensuring you get the best possible quality and value for your Glenning Valley plumbing solutions. Read More

Hot Water
No Glenning Valley family or business should be without hot water in their home. While hot water on tap is considered a modern convenience, it's something we rely heavily on for cleanliness and comfort in our day-to-day living, so much so that we really can't get by without it.
A big part of your hot water reliability is in maintenance. Whatever system you choose we can look after your system with periodic checks to make sure everything is working efficiently and to catch worn or stressed out parts before they break or fail.

The range of hot water system brands, prices and styles can be overwhelming. You can read countless reviews and star ratings and still not know which is the right match for your property. Because the Fluid Plumbing team are trained and skilled to work with so many of the top hot water brands, including Dux, Rheem, Vulcan and Rinnai, we can always recommend the hot water system that is best for you based on each brand's offering, matched to your family or business requirements and budget.

When it comes to hot water problems, you can expect quality workmanship at the heart of every Fluid Plumbing service. Our team of experts are willing and able to handle all of your hot water system needs, no matter what time you need them. Read More

Commercial Plumbing
No matter what type of business you are in, your work facility undoubtedly has some form of plumbing installed. Whether you are operating a retail store and only have an employee bathroom to deal with or you run a hospitality venue with a day spa, swimming pool, showers and more, you'll need assistance in keeping that plumbing system fully operational for both your employees and customers. That's where we come in. Read More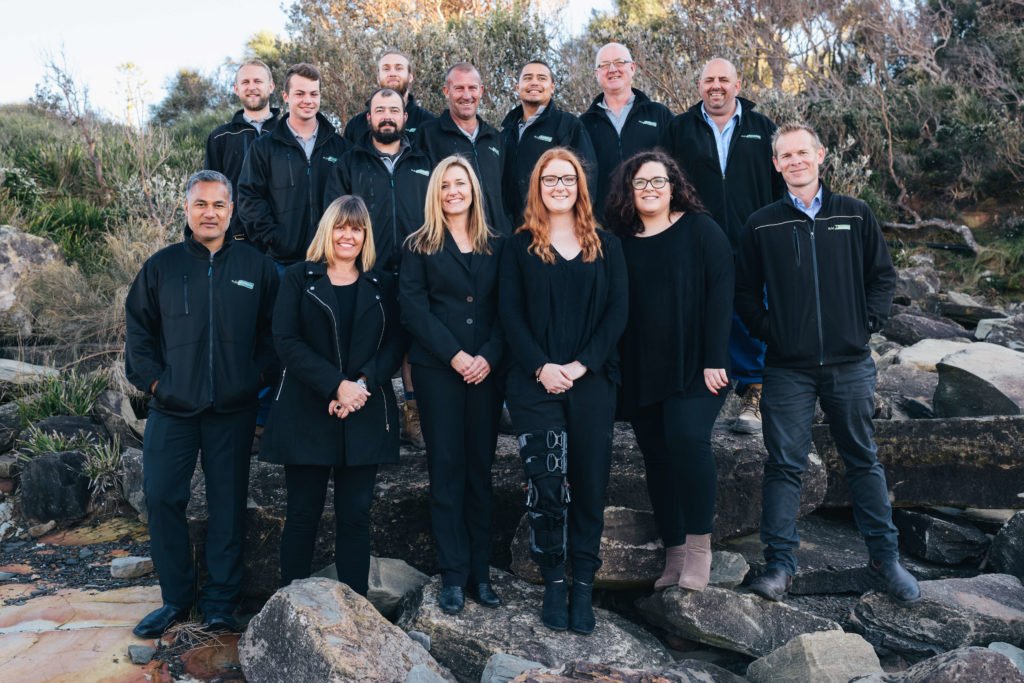 No Interest Finance
Our Customer Reviews