The largest purchase most of us will make is buying a home, so as the biggest investment, we need to make sure we take care of it. Regular maintenance is required to keep things looking and running in top condition. Plumbing is one thing that should be top of the list. if you overlook the simple maintenance needs of your pipes, drains and toilets, you don't just become more vulnerable to losing on-demand hot and cold water; you also run the risk of dealing with major and expensive repairs down the road.
Not all plumbing problems need to become emergencies! By following Fluid Plumbing's maintenance tips in your home, business or commercial site; you can prevent unexpected plumbing issues and avoid significant repair costs.
Safeguard against future Blockages
Blocked drains are a major nuisance, they cause other problems you may not realise. Blocked pipes can surcharge inside your house causing major and expensive home damage.
Fortunately, blockages be prevented / reduced by placing sink strainers over drains in showers, basins, sinks and tubs. Remove scraps and waste from the sink – use the garbage bin or garbage disposal to handle food waste and pour all liquid grease/ fat into glass jars instead of the drain.
Find an Alternative to Chemical Drain Cleaners
If your sink is draining slower than normal, it might be tempting to purchase a chemical drain cleaner for a quick solution. However, chemical cleaners can actually cause unseen damage to your home plumbing systems, they can cause damage and staining to porcelain and stainless steel sinks.
Furthermore, they don't entirely remove each blockage. You can create more problems without solving the original issue! Calling a plumber to clear your blocked drain using a high-pressure water jet is a safer and more efficient solution.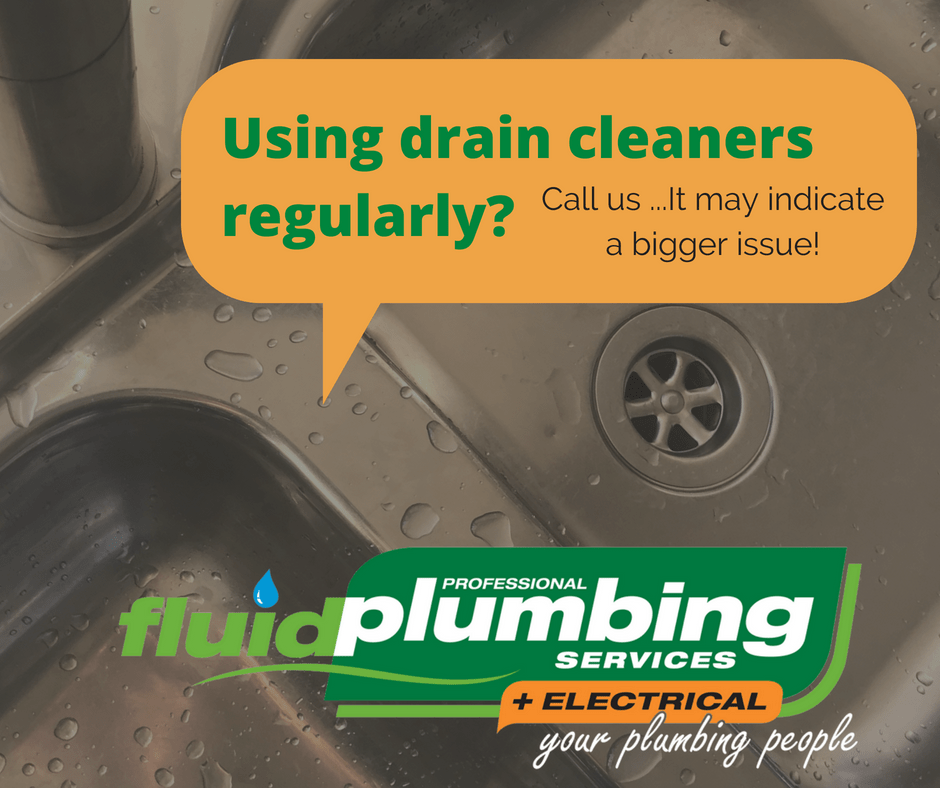 Don't Ignore Leaking Taps
Leaking taps not only waste thousands of litres of water, but can also indicate a larger and potentially hidden problem. If the leaking is coming from the base of the tap, it could be causing damage to the cupboards and countertops. Fixing a leaking tap as soon as it is detected will prevent additional damage.
High Water Pressure
High water pressure can be an issue in homes and can cause unseen damage to pipe work and tapware. One sign of this is a super sensitive shower hot water tap, where a micro turn can make the shower too hot or too cold. It can depend where you live, some areas have higher water pressure than others.
High water pressure can cause pinhole leaks in pipes, cause washers and tap seats to wear more quickly creating additional leaks and home damage.
Having the correct water pressure in your home will help to increase the life of taps, washers and also your Hot Water System. If you think your home may have a water pressure issue, call us today to check your pressure!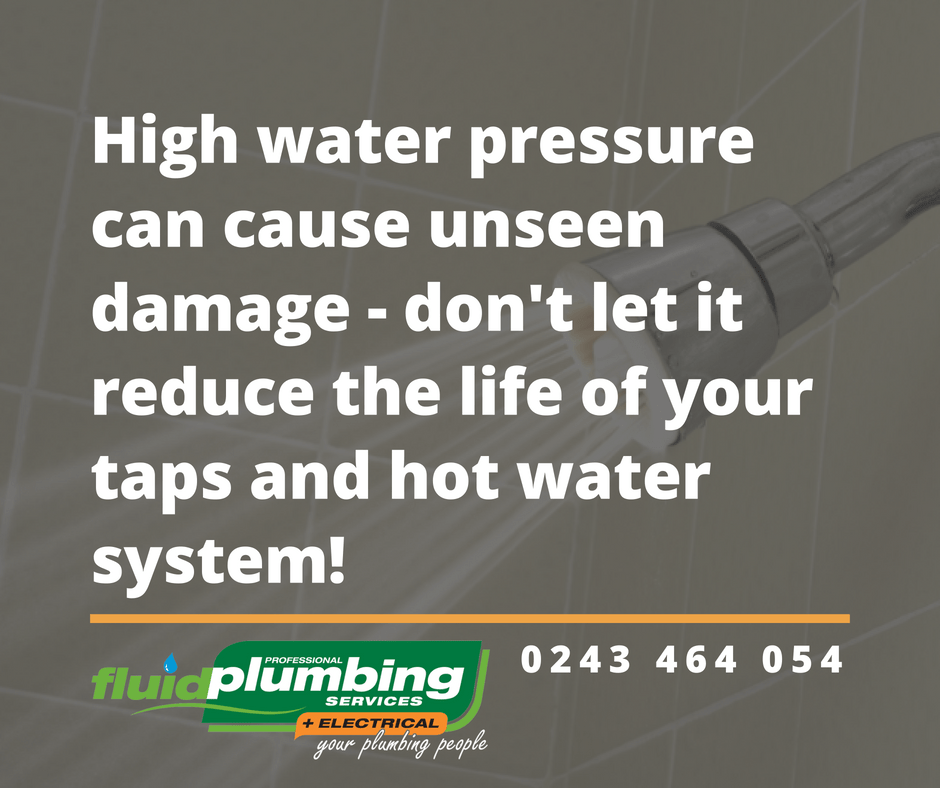 Whether you need preventative maintenance or support for a difficult plumbing problem, you just need to schedule an appointment with Fluid Plumbing; your local trusted plumbers on the Central Coast for over 20 years. Call (02) 4346 4054 to learn more about the outstanding service promised by the team at Fluid Plumbing; your plumbing people.